Why TO-DO Lists Are Bad For Time Management And What To Do Instead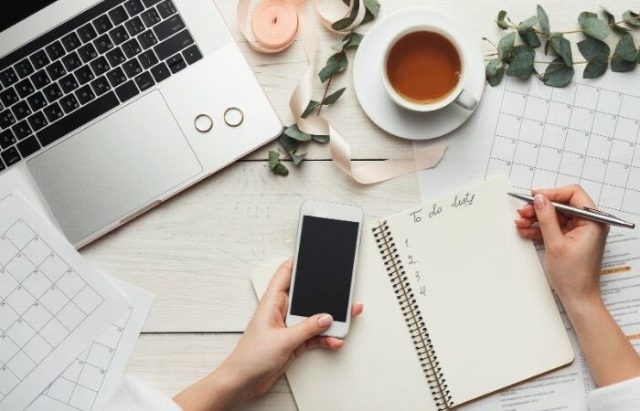 Being able to manage our time effectively is without a doubt one of the best "superpowers" we can possess. In fact, according to a recent study by IBM surveying over 2 million professionals, it was identified as the second most important skill to master in this new era of work.
Let's be clear, time management is no easy task. However, I believe the main problem behind our poor relationship with it is our inability to look at it more holistically. We often consider it as a linear and isolated variable and, when in fact, there are at least two other factors profoundly impacting it the way we manage it: ourselves and unpredictability.
As we've all had the chance to experience directly, our mental and emotional states decide whether we'll succeed in our best intentions or fall short in them. Moreover, while we'd love life events to be always straightforward, the reality is most times they're not. As a result, what's needed to develop greater time management is mental and emotional agility. Curious to know what the number 1 skill in the IBM study was? Adaptability to change!
THE PROBLEM WITH TO-DOs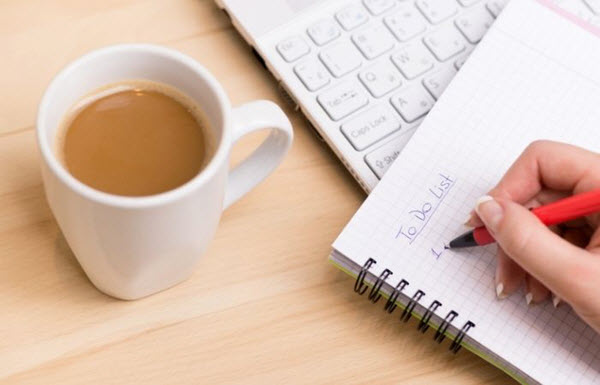 One of the biggest misconceptions when it comes to time management is believing a TO-DO list will do the trick for us. Nothing further from the truth! The problem with TO-DO lists is they are not time-bound as we are not assigning defined deadlines for each task: a rather poor approach considering time is the one element we are trying to master. No wonder studies show how bad we are at estimating how long it will take us to complete our tasks.
The second problem with TO-DO lists is they don't tackle one of the most important aspects of time management: prioritisation.
Prioritisation is an art and while there is no one size fits all, it's a necessary condition for greater productivity. It turns out, prioritising, according to science, is one of the hardest activities for our brain to perform. Therefore, having clear methodologies to help us make the most of our time is a great asset to own.
You might be familiar with the Eisenhower matrix where the idea is to categorise tasks by their level of urgency and importance in a two by two matrix. This is to identify and tackle the ones that score highest in urgency and importance. While this may be a useful approach, the problem is it doesn't consider our mental and emotional relationship with those tasks, which inevitably impact our ability to be effective.
What to do INSTEAD
Despite the many great hacks out there, the most important aspect to cultivate for greater time management is self-awareness. Taking the time to understand when you are most energised in your day, knowing what comes easy to you vs what comes hard, and knowing what kind of work requires a different type of thinking are necessary conditions to operate efficiently as a professional.
Once you are clear on these aspects, applying different hacks and techniques to boost your productivity can indeed become fruitful. One useful framework to always keep in mind when thinking about time management is to view it as a combination of task-management with emotional and mental self-management.
Taking your TO DO list to the next level with 4 powerful tips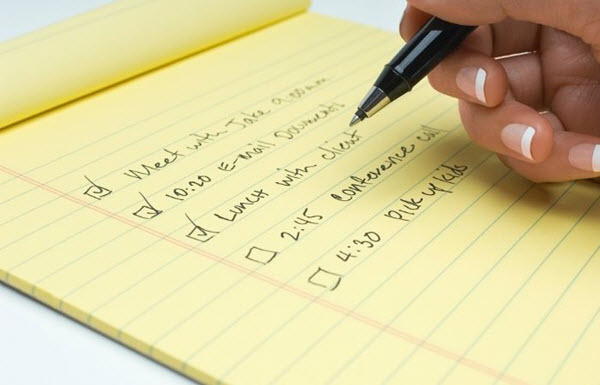 Focus on time boxing. This means putting a deadline for each task as that forces you to be more accountable and accurate. While it might be tricky at first, over time, you will become much better at your predictions.
Master time boxing. According to science, you can achieve the best results by using sprints: each task should not be longer than 60 to 90 minutes. This is because our brain energy is finite, and to keep sustainable productivity levels throughout our day, we must give our brain a break of about 5 to 10 min in between tasks so that it can regain its power and focus.
Reimagine prioritisation. When doing this activity, make sure you are in the equation too. What does this mean? Consider your current energy levels and how inspiring or demanding your upcoming activities are. By taking this holistic approach, you'll ensure not only to be more effective but also smarter in the way you tackle your day as you will have the motivation and energy needed to power through. No point in doing all the most important and urgent activities first if by midday you have no energy left to think straight!
Reverse engineer your TO-DO. While knowing the things you need to achieve in your day is important, having a TO DON'T LIST is equally powerful. As we live in a world of constant distraction and temptation, listing out all the things you need to avoid what hinders your productivity and well-being can go a long way.
Time management is an ever-evolving process that goes hand in hand with your evolution and personal growth. Keep experimenting and have fun with it. You'll learn things about yourself you never thought you would!
Like this Article? Subscribe to Our Feed!

Passionate entrepreneur on a quest to help people live more meaningful and expansive lives, Filippo di Lenardo is the Co-Founder of 3SSENTIA, the SMART management system that helps professionals fulfil their personal and professional goals more effectively. Filippo also runs Leap2yourbest (www.leap2yourbest.com), a 2 day coaching program for entrepreneurs wanting to expand their personal and business growth.