Tips for a Healthy Relationship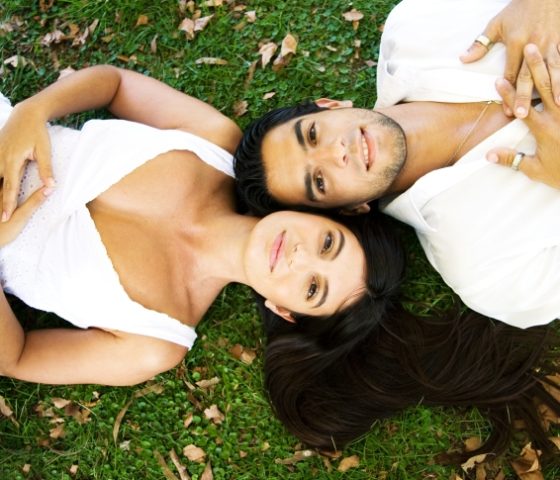 Beginning a relationship is a very easy job; but the thing which gets a little tricky is maintaining it. Every relationship faces some ups and downs, but it is totally your calibre of handling those while keeping your relationship headstrong. Here are given a couple of few tips which will help you in maintaining your relationship for a long time .
Get in Touch: Hugs and kisses are very common. But simple acts similar such stroking his arm while you both are watching TV, taking his hand when you both are going for a walk, or fondling his thigh during dinner will add a different spice and naughtiness in your life.
Share intimate moments frequently: Guys feel more at ease connecting with women over a physical level, rather than doing deep discussions. In order to improve your bond try to approach your lust life and make it a regular part of the routine. Set a goal to have sex few times in a week. This will surely work in strengthening your relationship.
Communicate well: Communication plays a very important role for every couple. Feel free to express your views in front of each other. Even if you are not satisfied with your partner's decision, you should have guts to say it clearly, as that will avoid any further miscommunications. Always consult with your partner before taking any important decision. It will make them feel important. Even if you are planning for a holiday, you should plan it with a mutual understanding so that you both can enjoy your trip to the fullest.
Be positive: If you feel that there is something fishy, then rather than complaining or fighting you must discuss the matter with each other openly, maintaining absolute transparency. Negativities can destroy any relation. However, before making any decision you should give it a second thought.
Have a Time Out: It's important for you to get a break from the daily grind and spend some quality time being a couple, by keeping your cell phones and the internet aside. You can plan a fun day trip or just a few quiet hours with each other. The point is merely to steal few moments of your own in order to reconnect with your partner.
Spend a Little Money on one another: You don't have to wait for any special occasion to give small presents to showcase your love. The fact is that, gifts are more fun-and purposeful when they are not envisioned. Try to get in the habit of exchanging fairly sweet tokens of appreciation for no particular reason.
Be a great Date: No one can stay fascinating forever; this is a reality which everybody should accept. After being together for some time, the initial excitement ends. It is totally up to you as to how you can get that excitement again in your love life. Keep some time for your own, and try to think beyond those simple dinners and a movie. Try to do something innovative and exciting which can help you to regain the excitement in your life. This is the time to use your creative mind.
Like this Article? Subscribe to Our Feed!