12 Tips for Moving Home on a Shoe String Budget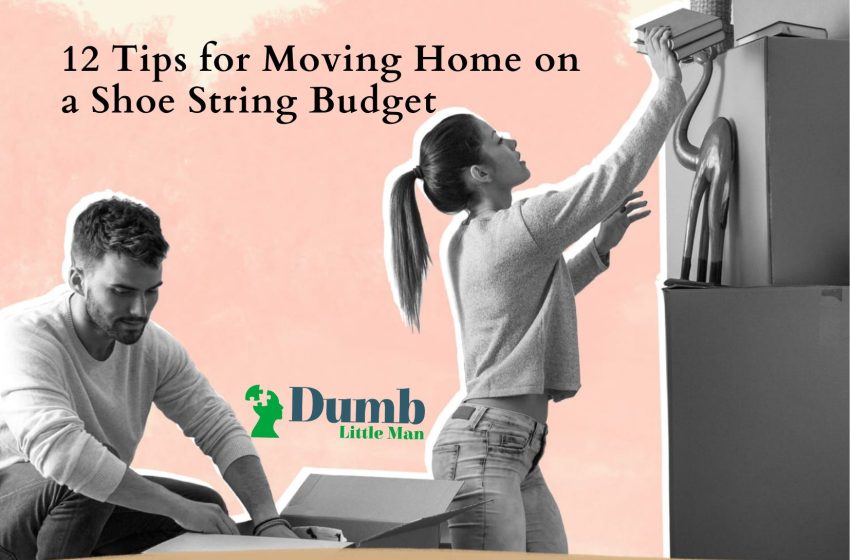 There are a lot of ways to move on a shoestring budget and save money when you are finally making a move from your present home to the next. You just have to be a little more careful with your choices. You also have to be open to experimenting a little.
Let's have a look at some of the most practical ways you can save a lot on moving costs whether it is within the city or outside it:
1. Start Early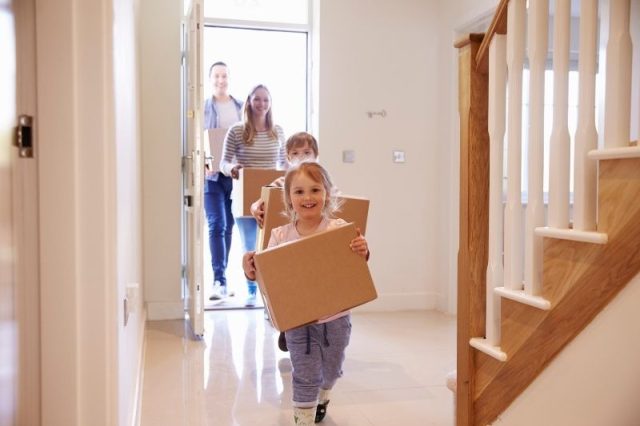 This is not only about starting your day early or beginning your packing and moving activities early in the morning. When it comes to moving from one city to another, you will be able to save more money if you book the right movers and packers on time. Choose a date and book the professionals before someone else comes in and sweeps them away. You might be able to get early bird concessions if you make this decision on time.
2. Find Out The Right Places For The Right Supplies
You will have to look for the right shops for the most affordable packing supplies. Whether it is tape guns or packing paper, you should be able to find a shop that offers you the best discounts or probably has the most affordable prices if you act on time. You can also shop for the same on the internet through eBay or Amazon. Remember, getting the supplies beforehand and in bulk can help you get a lot of discounts on them. Always make a comparison between a few online marketplaces or at least 5 neighborhood shops that supply packing boxes and materials.
3. Free Boxes And Packing Materials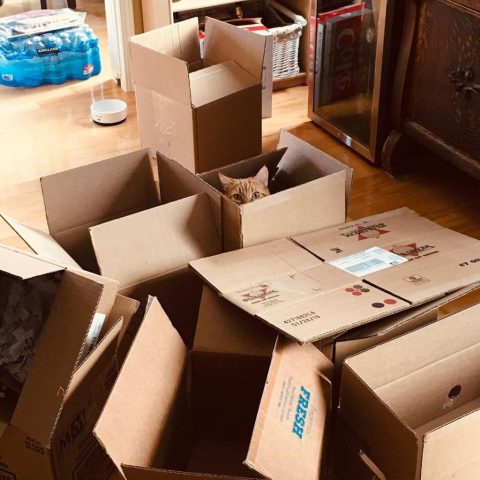 Do you know that there are people that give out free packing supplies and boxes on the internet? You can find something valuable and of use on craigslist very easily. You can also ask your neighbors and friends to drop by a few extra boxes that they don't use anymore. These can help you back your stuff without having to spend an extra dollar.
4. Use What You Have
Look around your house and you will be able to spot a lot of empty boxes and materials that you can use to pack your stuff without having to spend any money at all. If you have any delivery boxes or any extra bags that came with any deliveries, they can prove to be a very practical option when it comes to packing your cargo and saving a buck or two.
5. Don't Underestimate The Power Of Blankets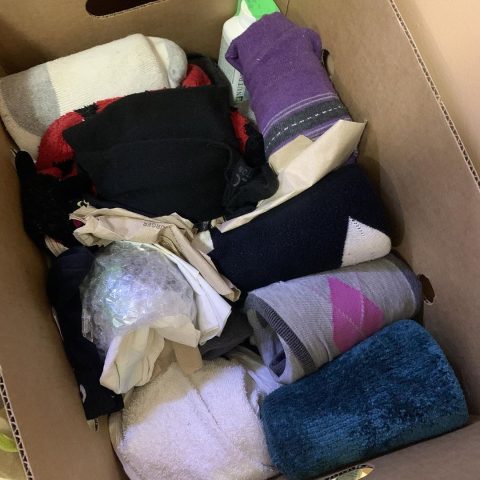 Do not underestimate the power of blankets or towels or bed sheets for that matter. These materials are your lifesavers because when you have any extra of these at your home, you don't have to invest hundreds of dollars in packing paper or bubble wrap. You can use your bed sheets, linens, old towels, and old clothes to pack a lot of your stuff and also add enough cushioning to your cardboard boxes.
6. Your Suitcases To The Rescue
Your travel bags and your suitcases are very useful in times like these. If you want to save more money when moving from one place to another, the best way to do that is to use your travel bags, backpacks, and suitcases. You can even borrow a few from your neighbors and friends to pack most of your stuff. The need to invest in cardboard boxes and other protective gear is almost eliminated if you have a few spare suitcases in your house. These are ideal for storing a major bulk of your belongings without causing them any harm whatsoever.
7. Coupons And Discounts
We talked about moving early and it makes sense because you are able to find some of the most amazing offers and discounts if you book a professional mover in the city at least a few months before the actual moving date. This means that if you have a few coupons, you can always use them to get more rebates provided you are determined to move on that very day. You will be able to save hundreds of dollars on this booking and your entire move is going to turn out to be a very affordable affair.
8. Ask Family And Friends For Help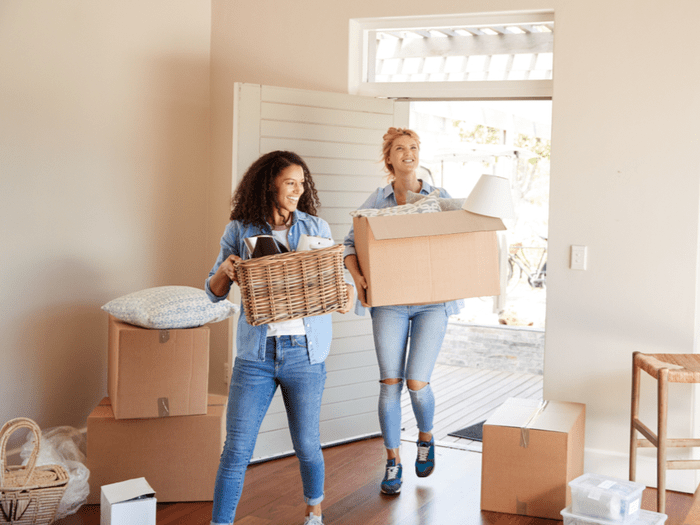 If you do not wish to hire any paid help to assist you in your packing and moving, you can always ask your friends and family to help you out. They would love to hang out with you because it gives them an opportunity to spend more time with you while you are planning a major move out of the city. It also allows you to reconnect with your old friends that you may have lost contact with over the years. It could be a beautiful get-together of friends and family members and you can get all your stuff packed before you even know it.
9. Take Care Of Your Valuables
This is a great way to save money and prevent any damage that might be a result of careless handling of your valuables. If you have any jewelry or expensive items that you want to protect, there is no one better than you who can do the job. It is always advised to segregate the expensive items beforehand and a lot earlier than you start packing all the big stuff. Make sure that you have separated your valuables yourself and count each and every item before you pack and stack them away.
10. Is This The Off-Season?
Is it the offseason? Really? If this is the case, you have already hit the jackpot! It just so happens that you have decided to move during the off-season. This means that you are not only going to get empty roads but the entire packing and moving package is going to be quite affordable as well. The movers are less busy which means that you can bargain even more and go down on the price much lower than you could have during the season.
11. Donate And Sell Or Simply Toss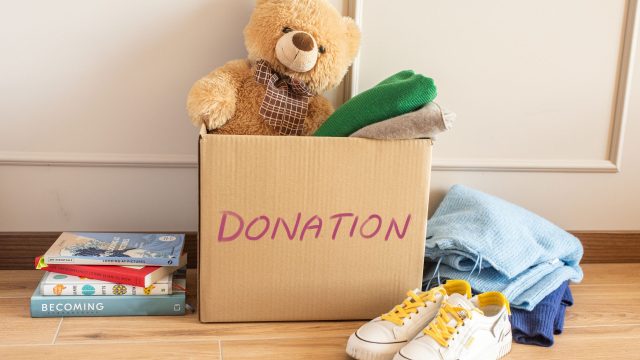 There is going to be a lot of stuff that you would want to get rid of when you are finally in the packing phase. You can set up a garage sale and make quick pocket money from all the items that you thought were absolutely useless. It does not just allow you to save money that you would've spent on extra packing and moving weight but also lets you earn a little while you are at it.
12. Shared Moving Vans
This is a great concept. If you can find a shared moving van service in your city, say yes to it right away. This is possible and very practical for you if you do not have a lot of cargo to move. If you are a single person or perhaps a couple, you can always go with a shared moving van for the big day.
Always look for rave reviews. If you cannot find a company that does not have good reviews for its moving and packing services, delay the entire process. You don't want any unprofessional people to handle your cargo. Make sure to always go with a removalist in the city that comes highly recommended.
Like this Article? Subscribe to Our Feed!
Elina Smith is a Seasoned Marketing Professional. She has been helping brands build businesses and increase profits for the past 10 years. Elina has been working quite closely with a few Removals in London which makes her advice about moving and packing all the more valuable for people looking to move. Her advice comes from the vast experience she has gained in her personal and professional life. She is an avid traveller and has been throughout