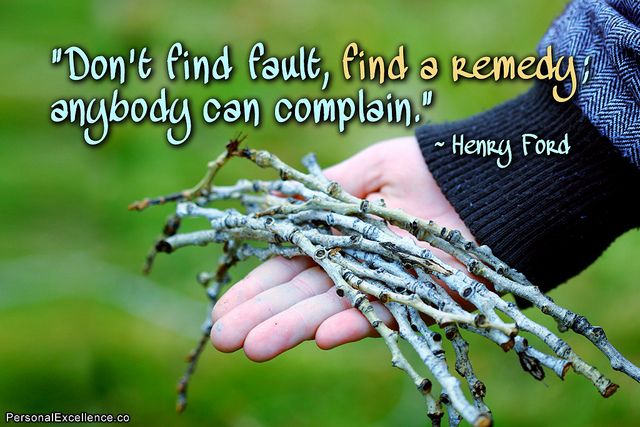 It seems that 50% of the conversations I have or emails I read contain some form of complaining. Maybe it just seems like a lot because of my kids, employees, or boss(es), etc. I don't know.There is one thing that I've realized though – Everyone is complaining and most people are A) not doing it right, and B) not adding to a solution.
Let's start simple:
What is a complaint?
It is making others aware of a perceived short-falling in a method, behavior, or result. It is the starting point of a process that concludes with a solution or decision to not act. That's my definition at least. If you seriously need more, go to Webster.
What should we complain about?
Anything that you feel needs to be corrected, made more efficient, or something you want to forum and/or brainstorm. (please NOTE: I did not say "anything you want someone else to figure out for you!). Remember, as the complainer, you now have a role in developing the solution. If you are not willing to contribute to the solution, don't complain.
How is it done?