The Future of Phone Communication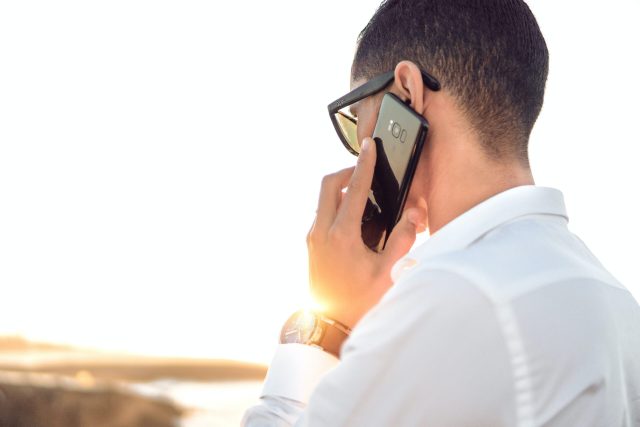 In the early days of telephones, the ability to have real conversations with someone a long distance away was a treasured moment.
Let's Take a Look at The Future of Phone Communication
Today, the typical phone call is just a run of the mill conversation – one that is often even worse – a spam caller. 54% of all phone calls received in recent times are uninvited spam.
Whether they are a bunch of schemes to steal an unsuspecting person's Social Security number, a new wireless plan, or lies about your car's warranty about to expire, spam calls can seem to come in at all times.
What is a Spam Call?
Spam calls are unwanted, unrelated phone calls done to a large number of people who have not expressed an interest in receiving them. Spam calls are obnoxious, aggravating, and annoying. They are, however, harmful. It's quite risky. Spam callers are attempting to defraud you. The number assigned to you by the Social Security Administration or your credit card information or your entire life savings may be stolen from you through a spam call.
The United States has a high rate of caller spam – America is the 8th most spammed place in the world. Its citizens receive over 175 million robocalls each day – that comes out to a whopping 2,034 calls every second! The problem goes beyond being a mere annoyance; in 2020, phone scams cost Americans $10 billion. It is no wonder that 90% of people don't pick up unknown numbers any longer since they know what is likely to come next.
Unfortunately, the impact of spam can crush the operations of reputable businesses, as getting through to current and prospective customers is essential for their survival. Scammers often spoof real numbers to make their lies seem more convincing.
Unwanted communications include, but are not limited to, unsolicited calls or messages, Caller ID spoofing, robocalls, and other forms of spam.
What is Caller Id Spoofing?
The method of altering the Caller ID to any number other than the actual caller number is known as Caller ID spoofing. When a caller willfully falsifies information transmitted to hide the number they're phoning from, this is known as caller ID spoofing.
A common version of this is referred to as neighbor spoofing. The process is extremely cheap, difficult to trace, and nearly impossible to police them.
Neighbor spoofing is a type of spoofing in which robocallers display a number that looks close to yours on your caller ID in order to get you to pick up the phone.
To protect users, many phone carriers established spam algorithms. Despite the intent of these algorithms and efforts, many legitimate business phone numbers have been caught in the "scam likely" net.
Thousands of business calls are incorrectly flagged as spam every single day. Be it high volumes of calls, occasionally false complaints submitted by customers, or lead blocking, several things the spam algorithm looks for unfortunately gets applied to regular business phone numbers.
What comes next when past efforts have not been enough?
Enter the STIR/SHAKEN revolution, a new set of laws that are hoping to restore trust in phone communications. It is a revolution that is over a year in the making: in March 2020, the TRACED Act became law, requiring voice providers to do more to mitigate robocalls. 15 months later in June 2021, STIR/SHAKEN has been set out to implement caller ID authentication to combat spoofing and robocalls. Every single service provider is expected to follow the new standards laid out for them.
How does STIR/SHAKEN work?
How is the new system different from the current algorithm? There are a few extra attestation measures meant to improve trust in the calls that deserve it. Whenever a business places an outbound call, phone carriers send their number out to receive authentication.
The authentication system can choose between 3 possible ratings.
A full rating (which would be an A rating) is the highest possible attestation. It means both that a customer and their phone number are verified.
One tier below the A rating is a B rating, which would be a partial verification. This rating goes to calls in which the customer is verified, but their phone number is not. The lowest rating, then, is the C rating.
These C rated calls are gateway calls whose origin could not be authenticated. Once a rating has been assigned, the caller ID on the receiver's end can show if the call is verified or likely spam.
The new system has a benefit for almost everyone. Spoofing is more traceable now than it ever was. Legitimate businesses are able to carry on as normal with their verified ratings. Most importantly, customers know which calls they are able to trust.
For businesses who are still concerned about false flags as spam, there are additional steps a company may take. Accreditation of one's FFC business profile could help, as could having one's number validated by a professional company. Always monitor the numbers in use for red flags, rotate numbers to low call volumes, and switch between hot and cold leads to maximize the chance of responses.
A cloud based sales acceleration platform and power dialer, is in full support of compliance with STIR/SHAKEN. They can help their clients obtain A-level attestation quickly and easily.
This establishment of trust increases answer rates and leads to higher quality conversations. More than regulation compliance, it can also boost calling efficiency without placing customer experience on the chopping block. They don't allow room for dropped calls or awkward pauses at the start of each call. Additionally, it blends phone, email, and SMS communication to turbocharge productivity. Without complicated setups, upfront fees, or ongoing contracts, getting started is unimaginably easy.
It's time to call and pick up the phone with confidence once again. The magic of having real conversations isn't gone forever. With new regulations in place and smarter business practices coming into play, the greatness of phone communication is coming back.
The new STIR/SHAKEN legislation is promising – but will it make a difference? Some critics of the laws being put in place will tell you that it is not just about the laws on the books but the actual enforcement of the laws that will make a difference. Only time will tell when it comes to seeing the practical enforcement of how STIR/SHAKEN will play out, as this is still very new legislation.
Learn more about the future of phone calls and how STIR/SHAKEN will change the game in the visual deep dive below:

Like this Article? Subscribe to Our Feed!
Brian Wallace is the Founder and President of NowSourcing, an industry leading infographic design agency based in Louisville, KY and Cincinnati, OH which works with companies that range from startups to Fortune 500s. Brian also runs #LinkedInLocal events nationwide, and hosts the Next Action Podcast. Brian has been named a Google Small Business Advisor for 2016-present and joined the SXSW Advisory Board in 2019.