Ten Useful & Interesting Google Docs Hacks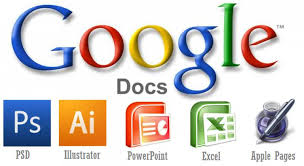 Google Docs isn't perfect. It's true that it cannot be compared to Microsoft Office. Not yet. But the fact of the matter is that it is the best web office tool available and millions of users use it everyday.
Google Docs, since its inception has been rising steadily in popularity. It has added some wonderful features over the years and if you are someone who doesn't need to play with lots of complex data everyday, then Google Docs could easily suffice most of your requirements. It's free, easy to use and can be accessed from any computer which has internet.
Here are some tips which would help to enhance your everyday experience with Google Docs.
Import / Export & Backup
Windows users can use DocList Uploader, a nifty app to bulk upload documents and sheets to your Google Docs account. You could either drag and drop files or right click and add files.

 
If you use Google Desktop then there is a nice Google Docs gadget which makes the task of uploading multiple files to your Google Docs account easier. Just drag and drop files and you are done. It also allows you to search and access online documents from your desktop.
GDocsUploader is another such tool for those using Mac OS X operating system. It can be used to quickly upload files and even photos to Picasa web albums.

 
If you need to bulk download your Google Docs files then you need to use this Greasemonkey script in conjunction with DownloadThemAll add-on for Firefox. The script page has detailed step-by-step instructions on how to do it.

 
GDocbackup is another tiny utility which can export all your documents from Google Docs to your hard disk drive. It also allows you to choose the export format, which is pretty cool.

 
Synchronization
Offisync is an excellent tool which can sync your Microsoft Office Documents with the web based Google Docs. Check out this detailed post on Read Write Web which talks about some of the cool features of that tool.

 
Tips & Tricks
If you want to quickly track your expenses across different banks, credit cards or other sources then take a look at this awesome trick involving Gmail and Google Docs. In fact this trick could be used for tracking a lot of other things too. Really cool.

 
A tip which I've personally found to be quite useful while working on Google Docs is using the full screen mode. It reduces the clutter and helps you focus on the main thing. Just press Ctrl+Shift+F or go to View -> Full-Screen to use it.

 
A neat feature of Google Docs is that it allows you to run online polls or surveys and quickly gather information from friends or customers. Here is an article describing the steps to do it.

 
Do you know of other such Google Docs hacks ? Talk about it in the comments.
Cheers,
Abhijeet