How To Take Screenshot On Mac And iOS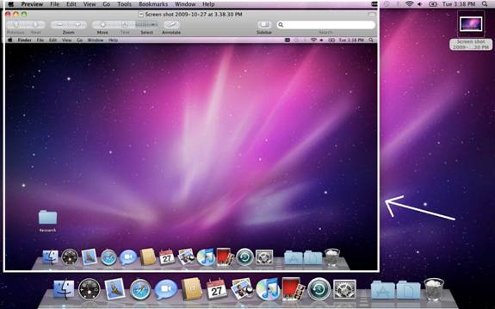 How to take a screenshot on a Mac and an iPhone
Many times we feel the need to send and share screenshots from our iPhone and Mac computers. We often want to save a screenshot of a game, a bug or sometimes conversations to send them later. Here is a how-to guide to get you familiar with taking a screenshot.
Taking screenshots on iPhone
Saving a screenshot on an iPhone is very easy and handy, too.
1. Arrange everything the way you want to be in the screenshot image.
2. Gently press the sleep/wake button and then hit the home button on your iPhone.
3. Be sure not to hold the sleep/wake button for so long that the power off slider appears, and also take care not to activate Siri or Touch ID accidentally.
4. The screen will flash in white color, which means that the screenshot image has been saved and can be viewed in the iPhotos app.
5. Open the iPhotos app; then go to All Photos or Camera Roll.
6. From here you can share, edit and can even sync the image to iCloud or DropBox.
Taking a screenshot on Mac
1. Navigate to the desired location where you want the screenshot to be taken. Simply arrange everything the way you want it to be seen in the final image.
2. Now we proceed with the key combinations.
a. To take a screenshot of the entire screen:
Press Command + Shift + 3 simultaneously, This will save the image on the desktop as .PNG file with the name as 'Screen Shot' [Date + Time].
b. To take a screenshot of a custom area:
Press Command + Shift + 4 simultaneously. This will show you a cursor by which you can select the desired are to be taken and saved.
c. Copy a screenshot to the Clipboard before saving"
Command + Shift + Control + 3 for the full screen, or Command + Shift + Control + 4 for copying only a custom area in the clipboard. This can later be pasted into any application which supports the addition of images like Photoshop.
Like this Article? Subscribe to Our Feed!