5 Steps to Loving Yourself and Living Happily Ever After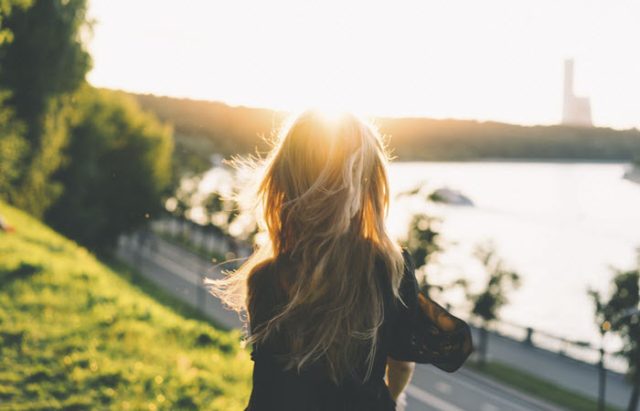 We are conditioned to feel crap about ourselves.
You never hear people say "Yes, I think I'm great!" or "I love that about myself, I think it's really cool," or "I just really make myself laugh.".
It just sounds a bit weird that it's more socially acceptable to mock yourself, put yourself down and bemoan your shortcomings. It's almost cool to appear to be broken, dysfunctional and miserable.
The trouble is that we're forced to conform to other people's ideas of what we should be rather than be accepted for who we really are.
We're spat out of school after being shoehorned into categories and graded like goods on a factory production line. And then, as adults, our insecurities drive advertisers to constantly prey on our self-loathing. We're continually led to believe that we're too fat, too stupid, too short, too insecure, too lazy and too unproductive. We constantly compare ourselves to others and consistently find ourselves inadequate.
As adults, we continue to feel like children being told off for being too slow or too messy or not trying our best. Rather than it being our parents or teachers putting us down, we let others do it — the media, our bosses, friends and even more destructively, ourselves. We never stop bemoaning ourselves to the point that we allow those negative voices to cause us misery and permeate our whole lives.
Part of true mature thinking is to own and deal with these thoughts. You need to take control of the ones that are valid and to own the constructive criticism.
It was Mark Twain who said: "The worst loneliness is not to be comfortable with yourself.".
And, he was right. You will spend your whole life with yourself. The quality of your relationship with yourself will have a direct bearing on the quality of your life as a whole.
It's probably a strange thought that you are in a relationship with yourself. For many people, they are themselves and, in a haze of introspective emotion, they can't see beyond a two-dimensional representation of their existence. It's a childish state that many of us remain locked into.
But, to really develop, you need to separate from yourself, develop some sense of objectivity and become your own best friend. You have to distance the childish voices and impulses and to cultivate a mature view of yourself. You need to be able to look down at yourself with compassion and ultimately love and care for yourself.
Having the inner strength to talk yourself through things, the capacity to self-soothe, to be entertained by yourself and to find yourself interesting is incredibly powerful. To be able to look after yourself, respect your own point of view and be confident in your own thinking is liberating and empowering.
I've learned that if I can love myself, forgive my own shortcomings and try to live a happy and fulfilled life, then I can have more resources to be the person I want to be to others. It may sound selfish but if I'm unhappy, tired and drained, I'm no use to anyone. I'm less good as a parent, as a partner, as a worker and a friend. Any positive influence I can give has to start from within and if I'm not right within myself, then I'm wasting my time.
So, what are the steps to loving yourself?
Learn to love yourself from the outside – become your own best friend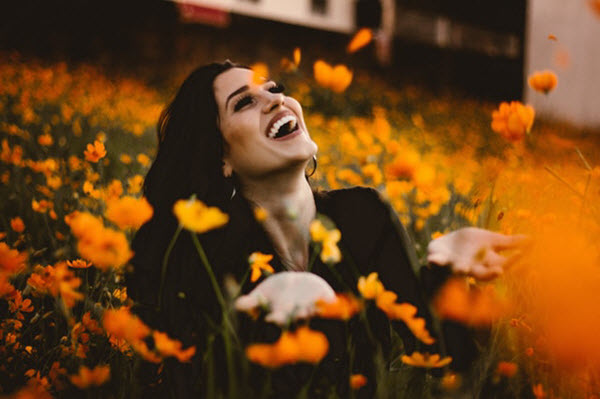 Try to remove yourself from your immediate emotion and look at yourself objectively. Of course, we all need to feel emotions and be in the moment. But, being able to separate from them and simultaneously retain a sense of balanced objectivity is a valuable skill.
Sometimes we get so involved with our inner feelings that we can't make progress. Strong emotions can cloud your judgment and having a two-dimensional sense of yourself where you are with your emotions is often detrimental to your well-being.
Become your own best friend. Recognize your emotions and try to nurture a loving and supporting view of yourself so that you can give pieces of advice and comments that are parallel with your inner self.
This sounds more complicated than it actually is. But, think of it this way:
We all have a feeling side and a thinking side and it's just a case of recognizing and synchronizing the two to work harmoniously.
There are a number of ways to develop this way of supportive thinking. Daily journaling or keeping a diary is a good start as it helps you to reflect on the day's events. Spending five minutes a day on reflective writing can kickstart your inner voice and allow you access to an inner dialogue that will comfort and support you.
Once you have a sense of your inner voice, nurture and develop it. Converse with it and talk to it. Having an inner dialogue can bring you closer to yourself.
See Also: Are You Your Own Best Friend Or Your Own Worst Enemy?
Spend time alone and learn to enjoy your own company
How often do you actively do things alone? There's always a pressure to be seen with other people or to feel as if we are "Billy no mates". However, spending quality time with yourself is extremely valuable and underrated.
So many people seem terrified of themselves and clearly don't like being alone and can't stand their own company. They constantly fill every waking moment with entertainment and chatter to avoid confronting themselves. To them, a moment alone in contemplation would be a horror.
But, you can't avoid yourself. It's impossible and the sooner you learn to love your own company, the better. As with any relationship, it takes time and effort to make it work. There may well be times when you drive yourself nuts but also times when you start to find an inner peace and acceptance that's priceless.
Have a go at simply scheduling time to do stuff on your own. You can try going for a walk, shopping, going to the cinema or a concert. Even allowing yourself to daydream, sitting with your eyes closed and listening to music is a great way to spend quality time with yourself.
Maybe meditation would work well for you. Any activity that allows you to concentrate on your inner thoughts and feelings is valuable in nurturing your inner relationship.
Develop self-acceptance and compassion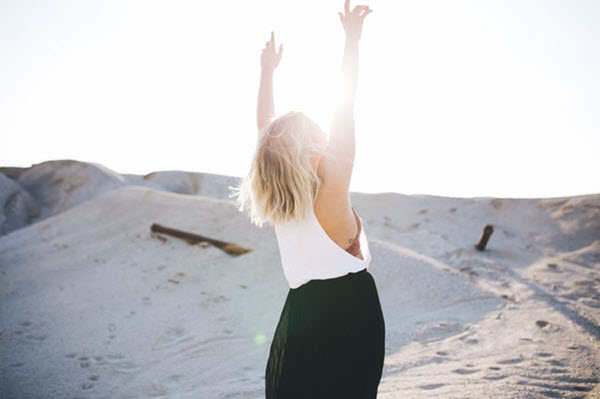 We all instinctively spend a lot of our time comparing ourselves to other people. We are actively encouraged to do this at school and work and our performance is constantly scrutinized. On social media and in advertising, we are incessantly bombarded with images and ideas about how we should be. There's little wonder that so many of us are full of self-loathing and feel inadequate.
In the past, we were only able to compare ourselves to people within a much smaller demographic. We didn't have access to media, the internet and travel, so we were able to see ourselves a little more objectively.
Today, the context is essentially the whole world. Inevitably, we are exposed to the best of everything — the fastest, tallest, slimmest, most beautiful, best designed, most efficient or most stylish. It's hopeless and demoralizing trying to compete with all of those.
We need to stop comparing ourselves to others. That's not to say that we can't have aspirations and dreams for development. However, learning to love our individuality is one of the most important steps to loving yourself. There's little point in looking at what other people have or haven't got. There will always be someone who is better and worse than you.
We need to learn to measure and celebrate our progress in terms of our own personal achievement. What really matters is that we are slightly better today than we were yesterday and not that we are better than someone else. Comparing ourselves to others ultimately erodes our self-confidence and kills our self-esteem. By all means, be ruthlessly competitive with yourself.
If we can learn to cut ourselves a bit of slack and accept that life is going to be a bit rubbish sometimes, then we will find that we'll be much happier and much more accepting of your own limitations.
See Also: Self-Acceptance: The Key To True Happiness
Find your flow activity
All people have a gift or a skill that they are better at than others. It can be something that they love or something that gives them enormous satisfaction and pleasure. Sometimes, it feels so good that it's almost like a guilty pleasure. When our brains are in what's called "in flow", we are in one of the most satisfying and fulfilling states that the human mind can be in.
Sadly, many people go through life without finding their flow activities. They never get to spend that quality time developing their skill, feeling positive about their achievement and being one with their purpose in life. If you don't know what your flow activities are, then think about the last time you lost track of the time of day. It's when you got so absorbed in doing something that nothing else mattered. You were just happy and at peace with yourself.
These activities are fundamentally precious to your personal well-being so you should schedule more time doing them.
Care for your mind and body
Ultimately, learning to live with and love yourself is about respect and taking the time to listen to your inner voice. It's incredibly hard to attune yourself to the depths of your inner workings if your outer layers aren't being looked after properly. This makes it important to look after your physical well-being, too.
Starting to make positive choices about food and exercise can have far-reaching effects on your mood and happiness. Just by being proactive about healthy eating, making informed choices, and respecting your body is a mindset that can spill over into other aspects of your life. Keep in mind that there is an incredibly strong link between physical and mental health.
If everything above just seems far too difficult and complicated, start by simply taking control of your body. Learn to care for your physical health more fully. Start to exercise and be deliberate in your eating habits. Small changes can have a big impact. The very act of deciding to take care and to regain physical control can have positive repercussions way beyond those small first steps.
In Summary
The bottom line is that you are the only person responsible for your life. You can't escape yourself. It's the one relationship that you can't break off. You can't divorce yourself, sack yourself or dump yourself. However, you can reinvent yourself so you can become better and stronger. You are stuck with yourself for life and the sooner you come to accept, love and respect yourself, the happier and more fulfilling your life will be.
Like this Article? Subscribe to Our Feed!

Andrew Hind is a Dad to three teenage daughters (!), a musician, photographer and blogger at www.roadcyclistsguide.com a blog about self-improvement, fitness and the cycling lifestyle.