Steps to Create a Financial Framework for Your Finished House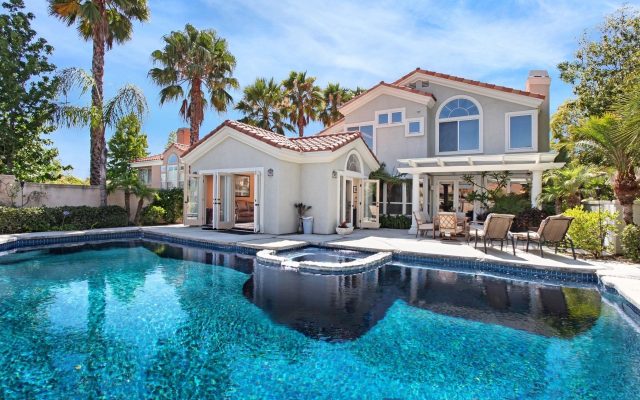 Whether you are finishing a major renovation project or finalizing a new repair, you may be eager to put the finishing touches on your home. While the majority of your expenses may have been accounted for in the work you have already completed on the home, you may still have several thousand dollars' worth of finishing touches you want to put in still. Planning for these expenses can help you to finish your home to your satisfaction as soon as possible.
Make a List
Initially, you should make a list of all the projects you want to complete. For example, you may want to add a border to the flower beds, install new window shutters, or add a sprinkler system. List each project in order of importance to you. If you don't plan to complete all the work right away, you may need to think about seasons that are most ideal for completing outside projects or hiring help with the bigger ideas.
Consider Alternative Materials
If you are focused on reducing costs as much as possible, you may want to consider alternative materials. For example, a representative at a Las Vegas location for Sunburst shutters says rather than using stained cedar window shutters, you may be able to buy more affordable shutters of a similar wood type for less. The effect on your home may be similar. For many finishing projects, you may find cheaper alternatives available, and it's easy to save money on them when you know what to look for.
Do Some of the Work on Your Own
When you are budgeting for the finishing touches on your home, you need to calculate the cost of labor for work completed by contractors. Labor expenses can often double the cost of the project, so you can save money if you make plans to do at least some of the work on your own. For contractor projects, request several bids to find the best price possible. Only do what you know you'll be able to finish and do well. Ask friends and neighbors to help assist.
Create a Budget
After you have completed these steps, you can create a budget for your project. If you have the funds available right now, you can simply get started on the work. If need to spread the expenses out over several months, create a working budget that accounts for all the money you will need to complete the work. This essentially will be a budget that is several months long or longer. Space out the projects and expenses you can.
Finishing your home can enhance pride of ownership, curb appeal, and even property value. However, the total cost for all of the finishing projects you have planned may be rather costly. By following these steps, you can plan for the financial aspect of finishing your home. With the right tips you'll be able to plan out all the expenses and prepare for any unexpected budgeting factors that may arise.
Like this Article? Subscribe to Our Feed!