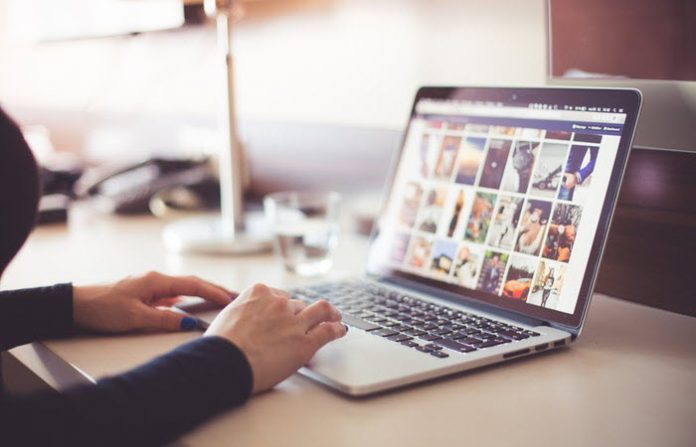 If you are managing your own websites or your clients' websites, make sure your photo assets are coming from legitimate sources and that you're not stealing photos online.
Even if you see something online, it doesn't mean that you can just take it for free.
Many people see no problem with downloading music from a streaming site instead of buying a CD. The truth, however, is that such act is already considered as theft and the same is true when you get photos online without the owners' permission.
Imagine it this way:
Most people would never walk into a gallery and take a photograph that is hanging on the wall and walk out. So, why would you get a photo without asking for permission first?
How Big Is Online Image Theft?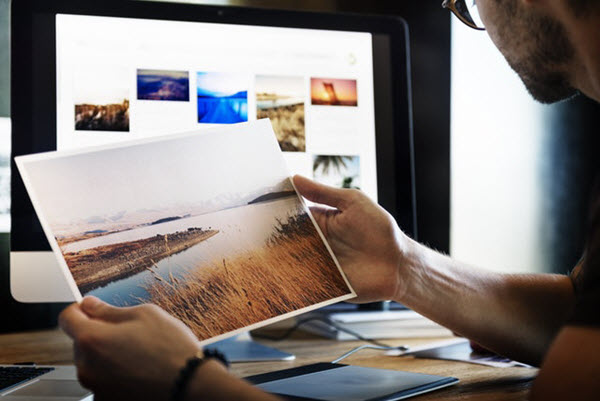 It's a lot bigger than you think.
About 65% of professional photographers have had photos stolen online. 44% of hobbyists have had the same experience.
The biggest culprits are bloggers and social media users. They are responsible for 49% of stolen images online. What's more shocking is that 28% of stolen images are used by commercial businesses and 72% of those images are altered by those businesses in some way to escape detection.
These alterations include removing watermarks, altering colors, cropping, copying, and more. China, France, and the United States are behind the most online image theft and within the United States, California takes the lead. Whether you profit from the same thing or not, it is still illegal.
What Are The Rules?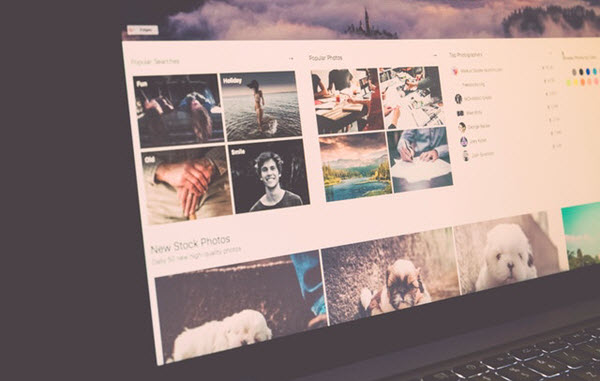 According to the United States Copyright Laws photographs, music, art, and more, are protected by the Copyright Law as long as they are original work. Owners of artistic works have the exclusive right to reproduce the work, publicly display them, base other works off of them, and even monetize them. These protections automatically attach upon creation of the work.
Anything published after 1922 but before 1978 is still protected for about 95 years from when it was published. Meanwhile, anything published after 1978 is protected for the lifetime of the one who created it, plus 70 years. This means that even your family vacation snapshots are protected from being used or altered without your consent.
There are still some cases when it's alright to use images you find online but you have to be careful to ensure you meet these criteria. For example, all works published before 1923 that are in the Public Domain are free to use. You can also obtain permission from the work's creator. It never hurts to ask and it's likely that the person will be appreciative that you took the time to do so.
What Can You Do If Your Images Are Stolen Online?
First, you have to know they have been stolen. Using a reverse image search. Like the one on Google or even a paid platform like Berify can help you track down any illegal usages of your photos.
Some other ways to protect your images include:
Disable the right click option wherever you post them
Add a watermark when you post your images online
Add a DCMA badge to your website to warn visitors you are serious about protecting your work
Once you've verified it, you can:
Send a cease and desist letter through an attorney
Call out the offender online
Send a DCMA take-down notice
It's important to know the law whether you are a content creator, a business owner or an artist. You'll need to know not only how to protect your own work, but also the work of others. As a citizen of the Internet, it's your responsibility to ensure that you don't accidentally commit theft of intellectual property. You can learn more about that from the infographic below.

Source: Berify.com
Like this Article? Subscribe to Our Feed!
Brian Wallace is the Founder and President of NowSourcing, an industry leading infographic design agency based in Louisville, KY and Cincinnati, OH which works with companies that range from startups to Fortune 500s. Brian also runs #LinkedInLocal events nationwide, and hosts the Next Action Podcast. Brian has been named a Google Small Business Advisor for 2016-present and joined the SXSW Advisory Board in 2019.