Staying Productive: 8 Tips I Follow To Break My Productivity Slump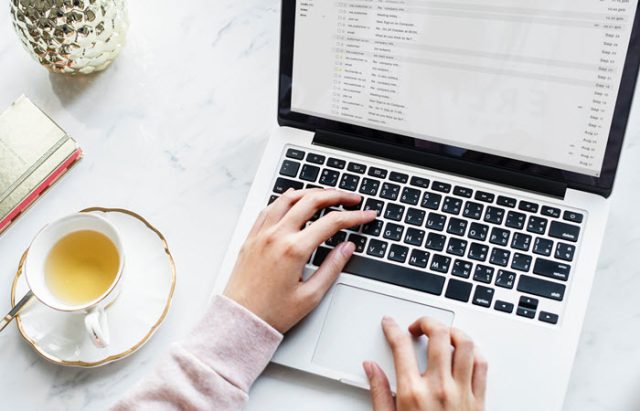 For the last few days, I have been feeling way too sleepy. That could be because the weather is fantastic where I live or I am overeating (I just ordered Mexican food from Chili's) or both. The point is I am a solopreneur, a freelancer. I am in the phase of scaling up my business and feeling sleepy at two o' clock in the afternoon is not something I can afford.
I have too much on my plate at the moment. For starters – I want to get my website up and running. Don't worry – it will be live by the time you read this article. My husband and I have family visiting us, so there's that. We are traveling a bit too much in the coming months, so we have to plan for that.
And these are just non-work related tasks. There are assignments to be scheduled for the clients I signed up recently, and articles to be delivered before the month gets over.
Too much to do. Too little time.
These days, by the time I look up after finishing one assignment, it's already nighttime and I can't help but wonder if there is a way to break this productivity slump and complete all the tasks on my to-do list faster.
To answer my own question, I usually follow these eight nifty tips to staying productive. Check them out:
Write even when I don't want to
Since a significant part of my job revolves around writing, I can't escape it even when I want to. I have deadlines to meet and some critical clients who I can't disappoint. Therefore, whenever I feel lazy or unproductive, I write. The output may not be as good, but I still get the job done. And, that's what matters at the end of the day!
Talk to a friend or colleague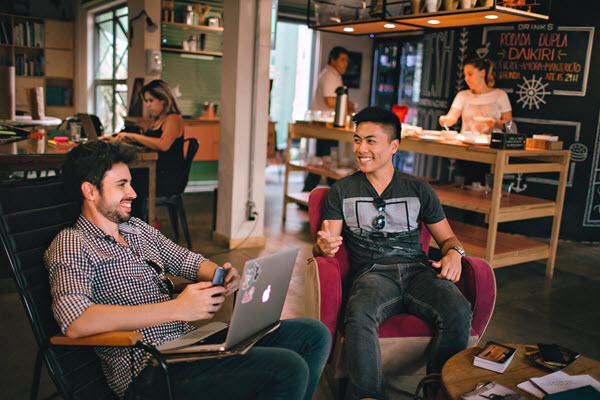 I am lucky to have a few friends from the same industry. I get on weekly calls with them to discuss our goals and challenges. Sometimes, I have a casual call with them. It's nice to know what they are up to besides work, which can often get boring.
When I am feeling low, I prefer speaking to a select few – the ones that make me laugh. My conversations with them put me back in the right place, and I can put things in perspective, professionally and personally.
You don't know how much good vibes of a person can rub off on you.
Take a stroll in the park
I don't do this often, but just going for a walk calms me and helps me readjust my focus. I really enjoy the weather here, so it's great stepping out in the evenings. I try to walk for 30 minutes every day. Walking increases cardiovascular fitness, improves balance, reduces body fat, among other benefits.
Stay away from social media
When you are unproductive, don't make it worse by browsing through your Instagram feed. Believe it or not – it is not the first thing I check right in the mornings anymore. I go on Twitter while I am working, but that too is controlled.
I was never a huge fan of Facebook and can go days without checking it. I am a bit active on LinkedIn, but really, it can't and doesn't do much harm. In the last year, if there's anything that I have learned is that social media can suck your time and energy.
Worse, it can make you feel guilty, useless, and incredibly low by the end of the day. Trust me, you don't want that.
See Also: Social Media Causing Depression and Anxiety: Is It True?
Listen to music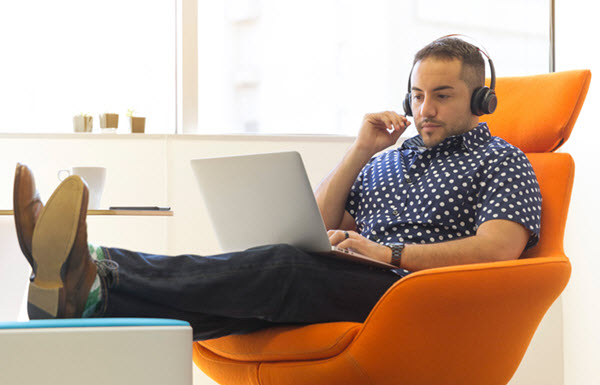 I love listening to music. Sometimes I put on ambient music to remove all distractions while researching or writing. Hans Zimmer, anyone? And then, there are times when I want to listen to SZA, The Weeknd or Post Malone.
Music has a way of filling my surroundings with substance. It lifts my spirits and makes me very happy. The right type of music makes me want to dream big, achieve big, and live my life to the fullest! I hope your experience is similar.
P.S. I am listening to Unforgettable by French Montana and Swae Lee right now.
See Also: How Music Affects Your Productivity
Have some chai
I am a North Indian, and we thrive on chai. When I was working in an office, my friend and I would wait to go on a tea break. Now that I work from home, the charm of companionship may be lost, but hey, I still have my chai. Evenings are meant to be enjoyed with freshly brewed tea.
I feel I deserve a steaming cup after a hectic day. Don't we all?
I am also a fan of green tea but I feel that's an acquired taste. I recently bought Blue Pea green tea from Tea Trunk. It has a beautiful azure hue – a visual delight indeed! I like the dull taste too – balanced and calming – just how I want it.
Bottom line: Any type of tea breaks my productivity slump.
Finish off household work
I love my house, and I like it to be nice and proper. Whether it is folding laundry or cooking – I like to make sure I am at the top of things. This attitude is specifically handy during such dull days, when I still want to do something substantial.
When I know I have got one chore off my list, I know I can write an article or finish scheduling social media for a week pretty quickly.
Re-organize my Trello
I am a Trello geek. I think I have over ten boards on my Trello. When I want to break my productivity slump, I get on it and start re-organizing it. It helps me identify the tasks or clients that don't need my attention urgently.
I can reschedule, reduce clutter, and start work with a clean state – all of which helps me become more productive and better at how I approach things.
What do you think?
As a new solopreneur, I am all about finding new ways to boost my productivity levels, work less and earn more. And, it would be great if you can help me perfect the way I am operating at the moment.
What do you have to say about my tips? Are they nifty enough for you?
Like this Article? Subscribe to Our Feed!

Asavari is a B2B content strategist and web journalist. She is known for her strategic and authentic marketing initiatives that help SMBs across the globe drive sales and make profits. She is also an advocate of a healthy work-life balance.