5 Empowering Songs to Listen to After a Breakup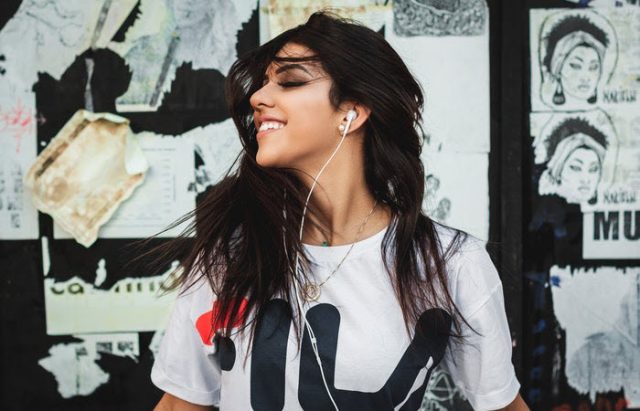 No matter which end of a breakup you have found yourself on, ending a serious relationship can hurt. Lost love can leave you feeling heartbroken, lost, confused, and even depressed. Thankfully, music has an amazing way of soothing your heart and refreshing your spirit during these troubled times.
Music doesn't even have to have lyrics in order to move your heart. The emotion behind a set of violin strings or the sweet melodic tones of someone who has also had a broken heart can make you feel less alone.
Whether you're singing along with heartbreaking lyrics or hearing an empowering song about self-worth and moving on, music can help you get through your break up.
Here are 5 songs to listen to after a breakup. They have secret messages of relationship advice that you need to hear.
Avril Lavigne – Tell Me It's Over
This hit from Avril Lavigne's 2019 album "Head Above Water" is relatable for so many reasons. It speaks about a girl who is in a painful on-off relationship with her partner.
When the couple breaks up, it never really feels like it's over. There is manipulation and emotional confusion afoot.
"I ain't playing no games / 'Cause I've got nothing left to lose
I'm so tired of circular motions / They leave me dizzy and confused
My heart, oh no / is not your revolving door
I get stuck spinning and spinning and spinning / Oh, 'til I collapse on the floor
But every time that you touch me / I forget what we're fighting about
Oh, you come and you leave / Shame on me for believing every word out of your mouth
Tell me it's over / If it's really over
'Cause it don't feel like it's over / whenever you're closing the door / no
So tell me it's over"
This song reminds the listener not to put up with emotional gaslighting or toxic relationships. Release yourself from the turmoil that comes with an on-again-off-again relationship and date someone who wants to be with you 100 percent of the time.
Etta James – I'd Rather Go Blind
This 1968 release by jazz superstar Etta James is one of the most heartbreaking, soulful breakup songs you will ever hear. It's about a woman who knows her partner is cheating and is shattered, but unable to let go of that relationship.
"Something told me it was over / When I saw you and her talking
Something deep down in my soul said, cry girl
When I saw you and that girl, walking around
I would rather, I would rather go blind boy / Than to see you, walk away from me child
So you see, I love you so much / That I don't want to watch you leave me baby
Most of all, I just don't, I just don't want to be free no"
The secret relationship advice hidden in this song? Trust your instinct. If something feels off in your relationships, it probably is.
The Decemberists – Everything is Awful
Sometimes, there is no point in looking toward a positive future or reminiscing about all the good times you shared with your ex. Sometimes, you just want to wallow.
The folk rock band The Decemberists released this gem in 2018 off of their "I'll Be Your Girl" album. We think it is the perfect song that says it like it is. Sometimes, after a breakup, everything is awful.
"What's that crashing sound / follows us around?
That's the sound of all things good breaking
Put your fears to rest / You know it's for the best
As a choir of angels sings
Everything, everything, everything, everything, everything, thing
Everything, everything, everything, everything, everything is awful"
Adele – Someone Like You
Bitter and soulful, sad and vengeful, this Adele classic has been a favorite of those nursing broken hearts since 2011. This song speaks of a person who simply can't get over her former lover moving on. She wants nothing more than to be with someone just like her ex so she can feel a love like that again.
"I heard, that you're settled down / That you found a girl and you're / married now
I heard, that your dreams came true / I guess she gave you things / I didn't give to you
Old friend, why are you so shy / Ain't like you to hold back / Or hide from the light
I hate to turn up out of the blue uninvited but I / Couldn't stay away I couldn't fight it
I had hoped you'd see my face / And that you be reminded that for me it isn't over"
This song can help soothe your broken heart, but don't get too lost within its words. Remember that your relationship ended for a reason. The last thing you should want is to date a carbon copy of your ex. Instead, move on to someone bigger and better.
Lorde – Writer in the Dark
New Zealander Lorde's 2017 release of Writer in the Dark is a dark and haunting song about the torture of being left and feeling like you aren't good enough.
"I am my mother's child, I'll love you till my breathing stops / I'll love you till you call the cops on me
But in our darkest hours, I stumbled on a secret power / I'll find a way to be without you, babe
I still feel you, now and then / Slow like Pseudoephedrine
When you see me, will you say I've changed?
I ride the subway, read the signs / I let the seasons change my mind
I love it here / since I've stopped needing you"
This song offers a beautiful piece of relationship advice behind it. Love hurts, but it makes you stronger. The moment you realize that you are stronger than the pain your ex put you through, and that you no longer need your ex to be happy is certainly one to celebrate about.
Take these 5 songs to listen to after a breakup and let their lyrics and sound heal your broken heart.
And always remember this relationship advice: You deserve someone who will love, respect, and appreciate your presence in their life — not break your heart.
Take your time to grieve your relationship and then move on to bigger and better things.
See Also: The One Post Breakup Thing Women Need to Do
Like this Article? Subscribe to Our Feed!
Rachael is a noted writer currently associated with Marriage.com. She provides inspiration, support, and empowerment in the form of her motivational articles and essays. Rachael enjoys studying about today's evolving forms of loving partnerships and is passionate about writing on all types of romantic connections. She believes that everyone should make room for love in their lives and encourages couples to work on overcoming their challenges together.