15 Budget Worthy Smart Home Improvements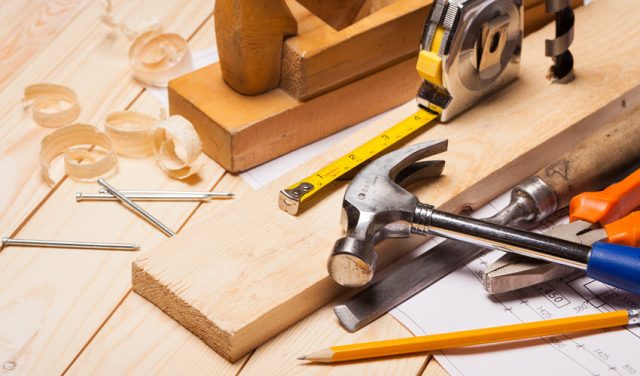 Make affordable smart home improvements that will make your family feel safer.
Giving our homes a makeover is often limited to a paint job, changing the drapes, or reupholstering the couch. But a facelift should not be reduced to a beautification project. Renovation should also be about making homes safer and smarter.
Times have indeed become more dangerous, and home security is something all homeowners should take very seriously. Aside from safety, there's also the need for all homeowners to respond to green initiatives by using the technology available in the market.
According to Coldwell Banker and CNET, a smart home is a home "equipped with network-connected products for controlling, automating, and optimizing functions such as temperature, lighting, security, safety, or entertainment, either remotely by a phone, tablet, computer or a separate system within the home itself." A survey by CNET showed that 87% of Americans acknowledge the value of smart home technology but only one in four actually uses the technology.
You'd think that having a smart home is just about having an Internet connection. Well, technically speaking, you're probably right. But there are so many other things you can do to make a smart and safe home renovation even while on a budget. You'd be surprised that some efforts do not even require money.
Here are affordable home renovation ideas that will make your home safer and smarter.
When it comes to the door, don't hold…back
Never think twice about having a sturdy door. Sure, you have seen homes who invest in making their doors worthy of a magazine cover, painting it boldly and designing it intricately.
However, a smart homeowner would think of safety first. Don't settle for pretty. It makes no sense to have a pretty door that burglars can easily push down or yank open.
Check the locks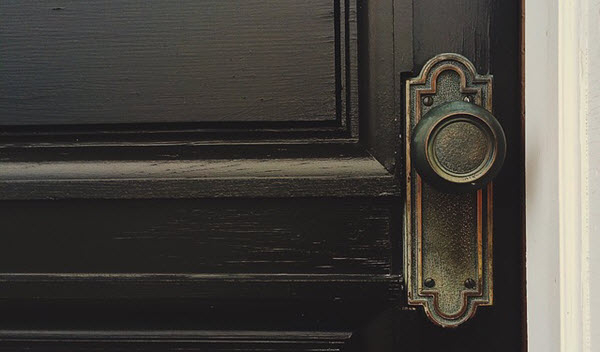 One of the ways to ensure door safety is to inspect the locks, with changing them if necessary. Use double locks or deadbolts rather than just ordinary door handle locks. Make sure that they are tamper-proof. If you can have those keyless and automated locks, that would be a good investment.
Eyes on entry points
You can't be everywhere all the time. Even when you are inside the house, it is physically impossible to guard every entry point including the garage. What you can do is to go to a security system store and ask for surveillance cameras. Install a reliable security system in your house so you could monitor everything that's happening. These days, you could even receive live feeds from all cameras in your mobile device. Now, you have eyes on every corner of your home.
See Also: 10 People in Urgent Need of Smart Home Security Systems
Take control of your home
The best thing about security systems these days is they are no longer limited to sounding an alarm when a threat becomes apparent. Aside from keeping our homes safe, security companies also make it smarter by giving you full control of your appliances.
The Honeywell home security series features a wide-array of security systems that let you turn the lights on and off, set the timer, and adjust the thermostat from a smartphone. Never again will you have to worry if you leave the hair curler plugged. This way, you can control your electric bill while doing the environment a favor.
Accident-proof your home
While our homes are our own personal sanctuaries, accidents do happen especially when you have kids and elders living with you. Avoid trips and falls by choosing less-slippery flooring like wood or vinyl. Furniture such as tables and sofas must not be located near a window where kids can climb and fall. In the bathroom, get some anti-slip mats.
Grills on windows
Glass windows are very popular among homeowners. They look very modern and also very easy on the eyes. However, securing them with locks may not be enough.
Consider mounting grills on your windows for added home security. You can be a bit more artistic and playful with the color you choose to paint them but the idea here is safe home renovation. This will also give you another layer of security when you choose to put the curtains away and let natural light in.
Achieve drama with LED
Lighting is an important part of any design or renovation. It sets the tone. It can essentially tell you how you should feel at a certain moment. Lighting can make a place look warm and cozy. Identify the areas that need lighting and make sure to use LED bulbs.
Lighting up the porch
Putting some dramatic lighting outside the porch is a particularly nice touch. Not only is it pretty, outdoor lighting also intimidates burglars who would rather work in the dark. Make sure to use LED bulbs so you would not have to worry about your electric bill spiking up even if you leave them on the whole night.
Don't forget the bathroom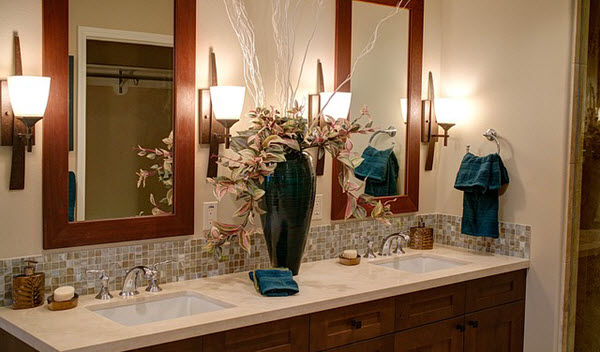 When people talk about home renovation, the living area and the kitchen always get special treatment. But don't forget the bathroom. Simple bathroom upgrades such as updating the mirror and the sink can make a huge difference. Add a floating shelf for towels and toiletries.
Channel your inner handyman
One of the most budget-friendly home renovation ideas is fixing what's already there. Renovation does not always mean buying new things but repairing what you can. Check the shower and the sink for leaks. Check the walls for cracks. Check the ceiling, too. Repair them while you can before things get worse.
This is how to you keep a home smart. Make sure everything is working perfectly.
See Also: 5 Practical Home Improvements To Sell A House
Would you like to move it?
Sometimes, you don't need to buy anything new. All you need is to move it. Try re-arranging some of your furniture to give your place a whole new look.
This is also a chance to make your space look bigger. Rearrange your furniture in such a way that it is simplified and de-cluttered. Make sure you encourage a flow that is functional.
Give it a new hue
Paint is one of the most affordable home renovation materials that you can have. A can of paint can do wonders.
If you are not ready for a major paint job on your living room walls, try it on kitchen cabinets first. You will be surprised at the transformation. You may also want to make those knobs a bit funkier.
Show off DIY skills
If you are on a budget, you have to try to do things yourself as much as you can. There are tutorial videos for anything these days so do not be intimidated.
Try to build a headboard for your bed, a shelf for books, a daybed for additional sleeping space, and an ottoman for the living room. You don't only get to save money, you also get to enhance your skills while giving your home a personal touch. How smart can that get?
Boost storage, reduce clutter
Adding storage is always a good renovation trick, not to mention a cheap renovation idea. If a home has more storage, there would be less clutter. You can add storage in the kitchen and in the bedroom to arrange your closet.
Give it some personal touch
One of the cheapest home improvement ideas is designing with personal touch. Instead of keeping your collection in a box, why not make a gallery of sorts? Frame one of your kids' artworks and hang it proudly. Decal your favorite quote on the wall. Stencil your initials on a throw pillow. There are so many things you can do to give your home character.
Renovating your home need not be expensive. You don't need to break down the walls just to give it a new look. All it takes is to know exactly what it is that you want to achieve. In this case, if you want a safer and smarter home, let technology and creativity go hand in hand.
Like this Article? Subscribe to Our Feed!