Five Ways of Overcoming the Problem of Getting Sleep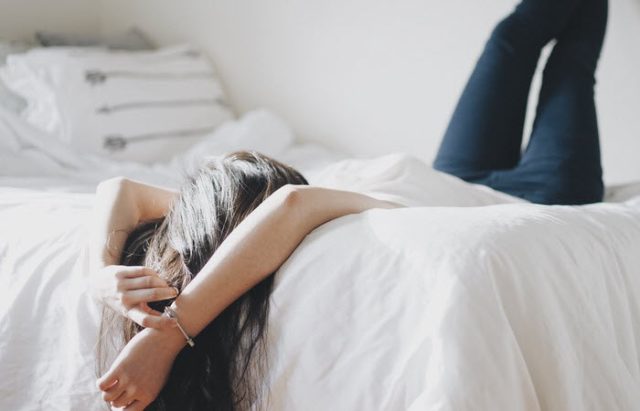 Sleep. An important and inevitable physiological body function. An effortless activity in past years but an increasingly difficult one in the present day.
Many people in our contemporary society are struggling with sleep — correctly termed insomnia — in their daily lives. The lack of it has been shown by scientist to have a ripple effect on the overall productivity and health outcomes of individuals.
Sleep has increasingly become elusive partly due to tremendous changes in sleep-wake patterns and technology that has infiltrated in every human living space including bedrooms. A change in work operations has taken a more white-collar approach with the same technology making work easier through mechanization of work. The result is often people who sit behind computers and devices the whole day with minimum physical activities.
Worse still, the mobile technological gadgets evolution has hooked people onto their laptops, mobile phones, and tablets while they are traveling, dining, and even when they retire to bed. The lack of physical exhaustion and the addiction to mobile devices at bedtime has led to the steadily increasing problem of inadequate sleep.
This article will present rather unempirical solutions that will sure help in getting over the trouble of going to sleep.
Make yourself tired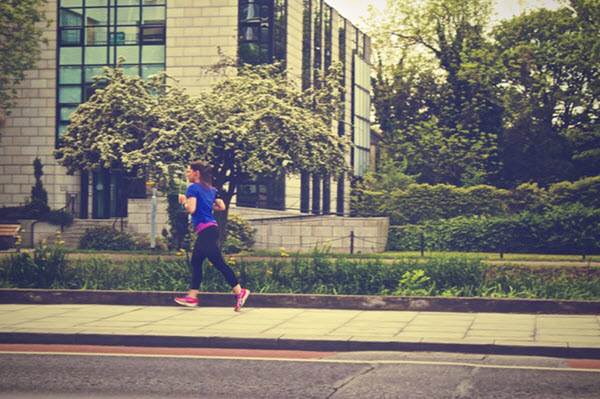 Lack of adequate physical activity may in the long run affect your sleep pattern. Increasing your physical activity ensures your body is literally tired and leaves it craving for rest.
Ways of increasing your physical activity may include taking a jog, walking to work (for considerable distances), standing in the office (if that is allowed) and hitting the gym. Indeed, the gym is the most effective way of ensuring you crawl right home and to bed after gym. The intense exercises ensure you are exhausted, and you will find yourself falling asleep even on the couch too sleepy even to walk to bed. But hey, we want to sleep, don't we? A shower after a physically exhausting day will ensure you sleep even before you know it.
Think about sleep
The second solution has something to do with the mind. Whenever you retire to bed and have trouble falling asleep, think about sleep. Yes, tuck warm, pull on your blankets and think about nothing else than sleep. Allow yourself to drift and fall into that pitless abyss of darkness that is sleep. Think of nothing but the darkness, the good feeling of finally relaxing and letting go of all worries. Drift in the wave of calmness and think how amazing it is to sleep. You will be in deep sleep before you know it.
See Also: 4 Benefits of Mind Dumping to Help You Sleep 
Do not sleep hungry
Hunger is no friend of sleep. From the rumbling of one's stomach to the body's physiological response of craving for food, a person will be preoccupied with nothing but thoughts on how they should wake up and grab something to eat.
Thus, ensure you eat your fill two hours before bed time. It also helps to have hot meals and a hot non-caffeine drink. Being full has something to do with blood pulling to the stomach to meet the demanding needs of digestion that will often leave you drowsy. This explains why many people will be sleepy in the afternoon after having a hot meal over lunch. The same is applicable during supper and may greatly help in getting sleep.
Sleep-wake pattern
Any changes in the sleep-wake pattern have also been shown to impact a person's sleep. An unhealthy sleep pattern, such as sleeping too late into the night, may lead to the problem of insomnia.
Revisit your recent sleeping and waking hours and pinpoint any deviations. In case there are any changes, work on normalizing them by ascribing to your usual hours. This may not be instantaneous, but it works over time.
Avoid staying up late and ensure you get at least the recommended 7 hours of sleep well within the night. Put your phone in silent mode, disconnect from the Internet, and disable notification alerts that may ultimately interrupt your sleep.
See Also: Sleep Adjustment: Why the Early Bird Gets the Worm 
Let yourself get bored in bed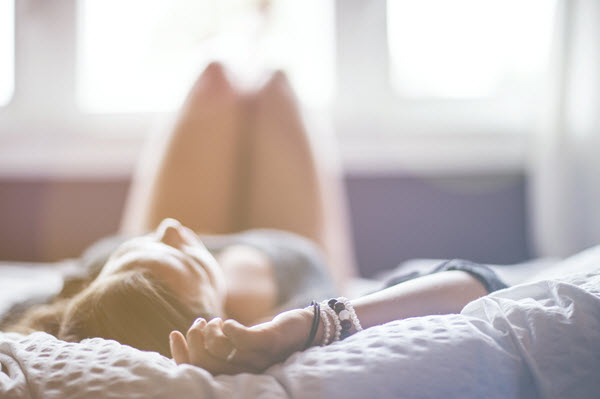 Lastly, wild as it may sound, allow yourself to get bored in bed. By this, I mean do not use your phone at the first sign of insomnia. Once you take your phone and start chatting or simply surfing the internet, sleep becomes even more elusive. This also means staying away from social media sites such as Facebook and Twitter.
Instead, allow yourself to drift into your thoughts, fantasize about things, and also allow yourself to drift in your imaginings. Reminiscing and trying to recall childhood memories in surreal states also helps. This is one of the most effortless yet very effective ways of finding sleep when insomnia strikes.
In conclusion, the methods presented in this paper may not be scientific or empirical, but they sure do work great. Having ascribed to them personally, I can assure you that you will be asleep sooner than you expect.
Ensure you get physically exhausted by doing simple things like taking a walk in the evening or going to the gym. Once you get to bed, think about sleep and allow yourself to drift into space. Avoid going to bed hungry and lastly, do not be afraid of getting bored in bed. This will mean ditching your gadgets including mobile phones and laptops and embracing the serenity of the night calm.
Using these methods will ensure that insomnia becomes a thing of the past and staying up at night will become your new challenge. That is what we want, don't we? Go ahead and fall asleep.
Like this Article? Subscribe to Our Feed!
Josh Carlyle is a professional blogger, writer and social media geek. Having a strong background in education/eLearning areas, he is sharing his knowledge with communities and has his blog at HandMadeWritings. He is keen on emerging and developing technologies that are being used in social media world and he is here to write about it.