Six Simple Questions Tp Help You Discover Your Purpose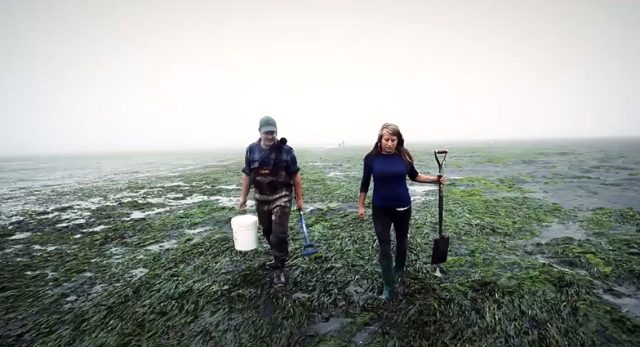 As a high school student, one of my favorite Nollywood movies was 'The Senator'. In the movie, Larry the lead actor knew right from high school that he wanted to be a senator. In fact, he was so convinced that he made his friends start calling him 'senator'
That was Larry, lucky him.
Most of us on the other hand go through a large portion of our lives wondering what it is we were born to do. Heck, some people never get around to discovering it till they die.
The quest to give meaning to our lives is a universal one. It is a deep yearning with no respect for age, color or social background. So how do we discover what we are supposed to do with our lives? In my opinion, it is not rocket science.
To discover the important things we are supposed to do with our lives, all we need to do is answer these honest and simple questions.
1 What do you hate so much you could fight someone for it?
There are certain things that must irk you more than most other things.
For instance, the former director of the National Agency for Food and Drug Administration and Control (NAFDAC) in Nigeria lost her diabetic sister to fake insulin. Because of that experience, she made it her life purpose to rid the country of fake drugs.
She got the opportunity in 2001. And despite death threats and assassination attempts, she did such a tremendous job that in 2005, TIME magazine identified her as one of the 18 global heroes in health.
In the same vein, you need to start paying attention to those things that really get you angry. Personally I hate events where time is mismanaged. Does that mean my purpose in life is to be an event manager? Time will tell.
2. What do you dream about?
For a long time in my life I have always dreamed of being a writer. Even as an engineering student, I constantly toyed with the idea of making a living writing. So am I surprised that I now write for a living? No.
Similarly, what are those things that you keep imagining yourself doing? Though they may not make sense to anybody else, yet you can't help thinking about them. They are things that keep coming back to haunt you no matter how many times you push them off.
3. What makes you feel most alive when you are on it?
Apart from writing and public speaking, one other thing I really enjoy doing is organizing events.
I was once privileged to be the Program Director for a National Convention that held in my city. From the planning to the execution of the convention, I was on fire. I delegated, supervised, and coordinated everything. At the end of the convention, the President of the organization told me that it was the best organized convention so far.
What are those things that make you feel as if you are on fire when you are doing them? What are those things you love doing so much that you can even forget to eat or even sleep? What are those things that you want to do, not because the pay is wonderful but because you cannot resist the temptation of doing them?
Answering these questions sincerely will go a long way in helping you discover what you are supposed to do with your life.
4. What are you naturally gifted at?
As an engineering student, I used to go for lectures with two notes. One was to copy notes in class. The other one was to write down the crazy ideas and stories that bombard my head from time to time.
Writing is my natural gift and I can't help it.
We all have natural gifts. These are things that you didn't go to school to learn how to do.
Some people can draw as if they are Leonardo DaVinci and they never went to any Art school.
What are your own gifts?
5. Where do you make the most difference?
During my university days, I joined a campus fellowship. Within three years I had the privilege to serve as a drama coordinator, a publicity secretary and an organizing secretary.
However I made the most impact as an organizing secretary. I did such a tremendous job that I was still appointed to be the organizing secretary of our final year forum.
What are those things that when you do, you receive the most recognition and accolades for a job well done?
The things you make a difference easily in are pointers to the things you should do more of in life. They are the things that really matter.
6. What have you always wanted to do?
Close your eyes for a minute and imagine a meeting with the 12 year old you. Would that version of you be proud of what you are doing with your life now or disappointed?
In my opinion, the best ways we can find out what we should do is to try and look at life from the eyes of the 12 year old version of us.
This 12 year old us has not been brain washed by the negative happenings of life. He/she has not been told that there are only a particular set of things to do if one wants to succeed.
Rather, he can still dream far and wild and imagine all kind of things. Go back to that 12 year old you and discover what it is you are supposed to do with your life.
In Conclusion . . .
Maybe you have worked three jobs in the past five years. Maybe you are already in your fifties, and you are still wondering what on earth you were born to do.
When answered honestly, these questions will definitely help you discover the things that would really give your life a meaning.
Like this Article? Subscribe to Our Feed!

I'm a consumer goods entrepreneur with a lot of hands-on experience in business start-ups, customer service, and marketing. I am equally a free lance writer, and public speaker. Get in touch with me