This Is What A Side Hustle Can Do For Your Career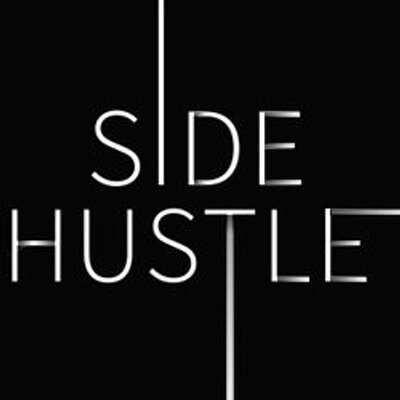 Meet Molly. Since graduating college, Molly has worked in the same entry-level position. She's been waiting patiently for a promotion that will eventually lead her to her dream job. But when she sees the sad state of her bank account each week, Molly worries about how much longer she can hold out.
Unfortunately, for many young adults, Molly's not alone. According to a 2015 survey by CareerBuilder, 16 percent of employees ages 25-34 still live with their parents, and 26 percent were unable to save any money last year. This is causing many young professionals to have to make the difficult choice between their dream job and a job that pays the bills.
Enter the side hustle.
A side hustle, or a second job that provides extra cash flow, is now easier than ever thanks to sites like Etsy and Uber. What many people don't realize is that their side hustle can also help them reach their career goals.
Here are four ways a side hustle can lead to the perfect job for you:
1. It builds your experience
When you're first starting out in the "real world", there are a lot of things to learn. No matter what you studied in college, chances are, it has little to do with your current job. A 2015 survey by Clark University found that for 27 percent of young adults, their current job is completely unrelated to their college major.
Whatever you want your career to look like, you need to get experience to be successful in the long run. A side hustle freelancing in your industry allows you to pick and choose the types of work you'd like to do, in order to build your skill set.
If you're not ready to take on the responsibility by yourself, consider getting a partner. Odds are, you're not the only one in the office that could use a little extra cash. Reach out to more seasoned co-workers, and see if they'd like to help you on a few freelancing projects. That will give you the support and guidance you need while getting hands on experience.
2. It lets you try things out
Sometimes the job we thought we wanted turns out to be a dud. It happens to the best of us. If you're thinking of changing gears and switching to a different job or industry, a side hustle let's you feel things out.
Look for a part-time job or a temp position that'll give you an idea of what it's actually like to do that type of work. That way you can be sure this new path is the one you want to go down before committing to another career you might end up not liking.
3. It provides capital for your own business
For many Millennials, the end goal is owning their own business. A 2014 survey by Bentley University found that 66 percent of workers ages 18-34 want to own their own business one day.
However, with so many young professionals having trouble making ends meet, it can be tough to save up enough money to venture out on your own. The extra cash from a side hustle can help you raise the capital you need to get your company off the ground.
The great thing about a side hustle is that if you're only in it for the money, it can be any kind of work. You can drive for Uber, or paint cheap furniture you bought at Goodwill and sell it on Craigslist. Anything that helps you get the cash you need to do what you really love.
4. It gives your business a fighting chance
Some people say if you want to be an entrepreneur you have to quit your job, risk burning through your life savings, and go all in. Aside from being incredibly scary, that might actually hurt your business in the long run.
Research from the University of Wisconsin-Madison found that people who start out as hybrid entrepreneurs — people that start their business while keeping their day job — increase the chances of their business surviving.
If you want to start your own business, make that your side hustle for the time being. Keeping your current job will provide the financial stability you need while investing in your company. Then once you've got the foundation set and your business is doing well, you can officially make your side hustle your career.
What other ways can a side hustle lead to your dream job? Share in the comments below!