8 Smart Tips for an Amazing Short-Term Rental Experience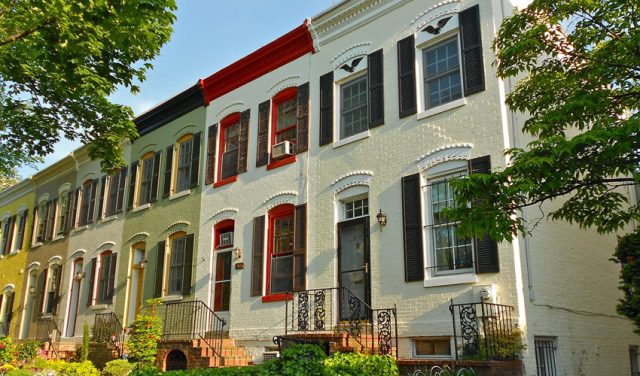 Traveling or working in a new place for a short period of time? Short-term rent is a fantastic idea worth considering.
Thanks to the Internet and websites that cater to your accommodation needs, short-term rental has exponentially increased in popularity. Simply put, short-term renting allows you to have your own "home away from home."
While paying a lot to stay in a hotel is an option, short-term rental has an edge with its combination of comfort and affordability. Imagine this: having your own condo or apartment that you can personalize and feel at home in.
So, how do you go about getting the best deal? Learn from these 8 smart short-term renting tips.
1. It's Smart To Plan Early
Planning early to find short-term rental can save you a lot of money and drastically reduce stress. The earlier you begin your search, the better the deals you can find.
Having a good headstart allows you to compare different potential places and tap into networks. It almost always ensures that you get the space you like because you're not competing with everybody else at the last minute.
Because unforeseen circumstances can arise, planning early gives you the benefit to adjust accordingly. Short-term rental need not be overwhelming. Doing it ahead of time and booking far in advance before your trip will work to your favor.
2. Make Sure About the Location
Location can make or break short-term renting. It's true when they say that location is everything.
If you're on a tight budget, consider less expensive cities for housing options. This does not mean, however, that you pass up the chance of finding great deals in city centers.
What's great about the rise in the demand for short-term rental is more condo or apartment owners have opened up their spaces for rent. It's really just a matter of casting a wide net to find the place for you.
Check if the place is near establishments you'll be frequenting. It's also smart to check if it's accessible via public transportation and how convenient it is to go around by foot.
3. Check Out the Amenities That You Can Use
Short-term rental is about having the most comfortable place that fits your budget. A huge part of that comfort are the amenities that you get to use during your stay.
"Foreigners opting for condo living", for example, should have access to luxurious amenities similar to those in hotels—usually at a fraction of the cost. From fitness centers to swimming pools, you must know as much as you can about the amenities in the place you're considering.
Not all condos or apartments for short-time rent are created equal, so it's a matter of finding the one that can offer you the amenities to make your stay the most comfortable.
4. Set Aside Funds for Deposit
Expect to pay a deposit to the landlord. The amount of the deposit, however, varies. Seasonal rentals for a short vacation may require a large deposit that you need to pay upfront.
Also, it's important that you know about certain rent conditions tied to deposit payment. For example, some owners may require you to shoulder cleaning expenses or settle all payments before you get back your deposit.
For longer stays, there are places that can require you to pay a one month deposit and up to two months' worth of rent.
5. Are There Any Fees You Don't Know About?
Is the amount you're paying all-inclusive? Make sure that everything is clearly discussed with the property owner to avoid any surprises.
In most cases, you'll likely be required to pay homeowners dues and other fees if you're a traveler staying for more than a month. Although the property should be cleaned before your arrival, you can also be asked to cover cleaning expenses for more than a week's stay.
Rent price can also slightly change depending on the time of your booking, much like the busy and lean season distinction in other accommodations.
6. Know All the House Rules
Familiarize yourself first with all the house rules before signing anything. This will give you ample time to negotiate the short-term rules and conditions.
Ideally, each listing should have a clearly-defined set of rules. However, it happens that some owners are unaware of the rules set by the condo management.
Pet lovers, take heed: not all properties allow pets inside the premises. The same goes for smokers and group arrangements.
Settle all matters with the agent or owner to ensure that your stay will not be restricted.
7. Get to Know the Owner
Whether you're booking through an agent or directly with the owner, it's important that you spend time with the person you're dealing with. One benefit of short-term rental is that you have the power to choose the place and the landlord you're comfortable with.
It's safe to generalize that all renters want a reliable and trustworthy owner. You can make your initial assessment by paying a visit to or calling the agency or the owner. This will allow you to clarify matters fast and to gauge the character of the person. It can also be an invaluable opportunity to haggle over the rental price if possible.
See Also: 8 Sharp-witted Ways To Protect Your Rental Homes
8. Read and then Re-read the Contract Before Signing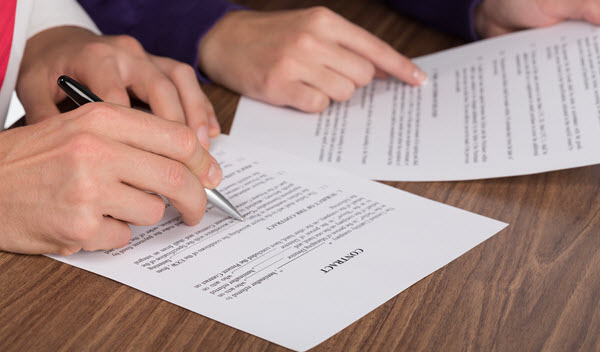 Believe it or not, many people get too excited with property renting that they sign a contract they haven't even read. For your safety and benefit, carefully read your booking contract before signing it. Glossing over important contract details so you can make a quick booking is not worth it in most cases.
The contract is important because it should contain all the terms you'll be agreeing to, from the outline of the payment schedule to details such housekeeping, amenities, and security. Having a close look at the contract will also allow you better negotiate the terms.
See Also: Pros and Cons of Buying vs. Renting a home
While the benefits of short-term rental are surely enticing, you have to be smart about it. Use this guide to short-term renting to ensure the best accommodation that you deserve. Whether you're foreigner or a local resident, having a clear sense of short-term rental allows you the benefit of staying in the perfect space that feels like home.
Like this Article? Subscribe to Our Feed!