9 Easy Ways to Save Money on Clothes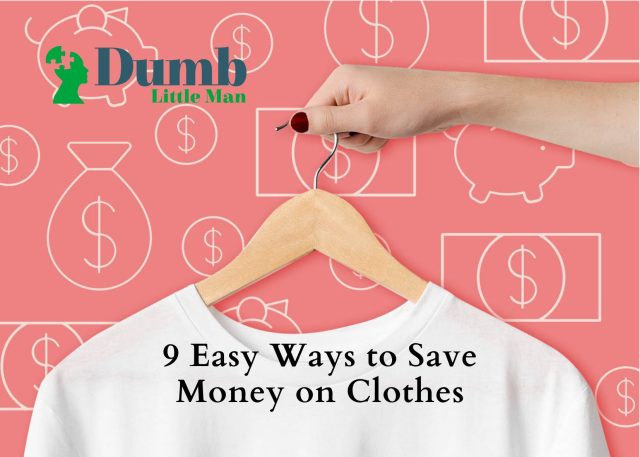 With an industry pushing us more and more towards consumerism and prices rising dramatically in recent months, it is becoming easier and easier to have a reasonable budget for these clothes.
9 essential points for buying or getting your clothes in the best way.
Second hand
Second-hand clothing is obviously a great way to save money on your clothing purchases. Beyond the savings you'll make, you'll enter a world without limits with all kinds of unique clothes that you can't find anywhere else. A great way to give your wardrobe a little boost while making smart and responsible purchases. Once you enter this wonderful world, it's hard to leave. For example, Vinted has an excellent ratio of active users to registered users. Not to mention that you can save but also make money on this kind of platform by selling what you no longer wear.
Buying out of season
Buying out of season is quite popular among people who want to save money daily. This is even more true in the clothing industry, where seasons are an important part of the business. As you may have already understood, the trick is simple, make your purchases thinking about the past seasons, like buying summer clothes in autumn or summer clothes in winter. These items no longer have great use at the time and lose value but will still be listed by the brands. So it's up to you to spot the best opportunities for this and sometimes save up to 40% on products you were craving a few months ago.
Buy basics from specialists
For each type of clothing, there are specialist brands that aim to create the best versions at reasonable prices. For example, very famous t-shirts are those made by the company Gildan, which offers packs of comfortable t-shirts made entirely of cotton for a few dozen euros. These kinds of brands are ideal if you are looking for a good quality-price ratio and will make you discover the joy of being perfectly comfortable in each of your clothes. Now it's up to you to choose the best models, for that you can help yourself to the various resources assisting the many people in this quest for the ideal clothes for them.
Avoid fast fashion
Avoiding fast fashion is a good way to save money on these clothes for several reasons. Mainly because fast fashion brands aim to make you believe that you are saving money at the moment in order to get the most money out of you in the long run. If you spend 2 dollars on coffee every day, it doesn't stop you from spending more than 700 dollars per year. And precisely, this kind of online store tries to make you think that clothes are consumables that you can use like coffee. Paradoxically, to get out of this kind of principle, you should not hesitate to spend more at the beginning to get products with longer life, like with quality brands that do not sell products that disintegrate with the first wash.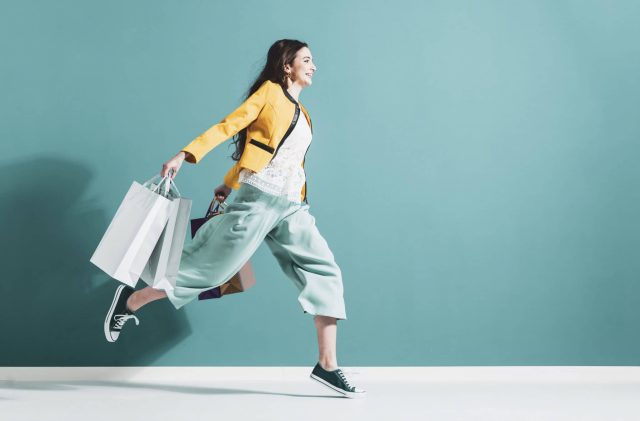 Custom clothing
You've probably already seen some very nice printed clothes on platforms like Amazon or Redbubble. Like t-shirts with motivational or inspirational quotes often cost between 20 and 25 dollars. But did you know that you can make the same clothes or accessories for half the price? All you have to do is buy the designs of your choice on Etsy for a few dollars and have them printed easily and for free on the clothes of your choice with platforms like Printful. You can even simply market these clothes with this kind of service and create your own graphic tees shop or any other garments.
Your loved ones
Often, the things we want or that would make us happy are not far from us. Your family and friends surely have great clothes that you would like and that do not wear or fit them anymore. It is a great way to get great pieces and get rid of clothes in their closets for too long. Vintage is coming back in fashion these days, with a little imagination some of your grandparents' clothes could make you a star in Paris. I may be exaggerating a bit, but you can certainly find some nuggets in the abandoned drawers. Clothes swapping is also a great way to pick up some great pieces and have a great time with your loved ones.
Try minimalism
It's been a few years since I adopted this lifestyle, widely popularized in recent years by Marie Kondo. A lifestyle that allows you to save a lot of money during your life and have a new vision of your material possessions. You don't have to push it to the extreme to keep only a few clothes for your weeks. Each one has his way of being a minimalist, books on the subject will be a good starting point, and it's up to you to see how you want to adopt it in your daily life for your objects. In any case, I strongly advise you to learn more about the subject, whether it is to spend your money or your well-being better.
Make your own clothes
There are now multiple tutorials to make all types of clothes on the internet; why not take advantage of it. Beyond being very economical and letting your imagination run wild, it's also a fun activity to do at home. And even if you are not going to create the next Karl Lagerfeld clothing line, the difficulty is still quite simple to create very nice things. You'll also probably feel a special attachment to your creations, a good reason to keep them for a long time and not spend money to replace them.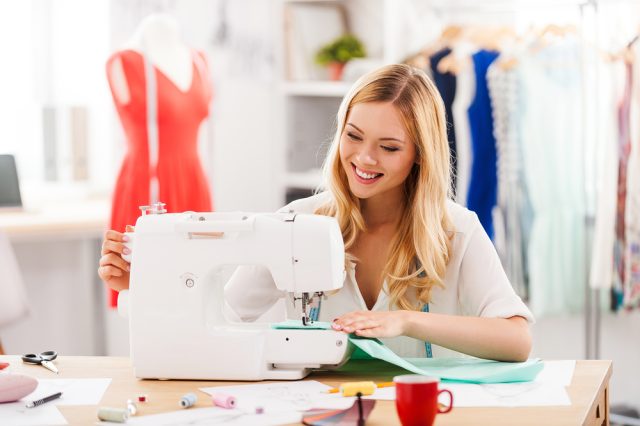 Wash them properly
This may sound a little boilerplate, but it is often the reason we appreciate a piece of clothing less and less over the years. We usually don't even realize it, but yes, the bad machines damage most of our clothes over time. Between fading, shrinking, or feeling different to the touch, it's hard to get back the feeling you had the first time you wore them. And don't you always want to feel the happiness of that first time that will make you feel good every day? It's still worth taking the time to do some sorting.