Revenge Is Sweet: 4 Tips on How To Retrieve Your Stolen Stuff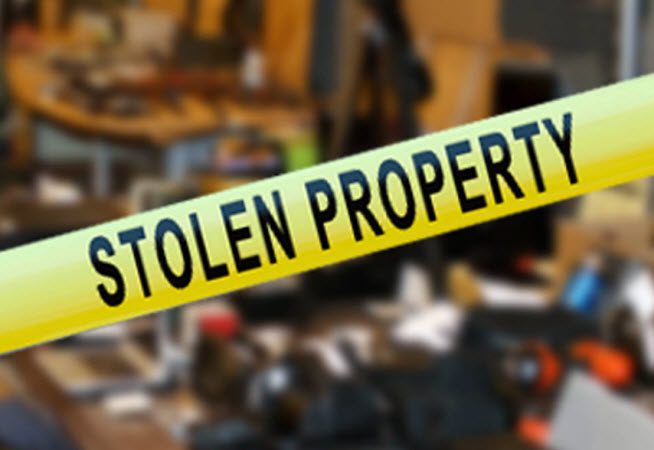 So you got back to your house (or your apartment, or your dorm) and stumbled into your worst nightmare — shattered windows, overturned furniture, and your MacBook nowhere to be found.
Missing photos, lost documents, and compromised data dance through your head as you wonder where your beloved laptop is now, and you ready yourself for the many long, Netflix-free nights ahead.
But wait!  This doesn't have to be the end of the line. In fact, don't most great detective stories start with streaked mascara and missing valuables? Follow these expert tips before the trail goes cold, and you'll be reunited with your stuff in no time.

The Police Are Your Friends
First things first — before you do anything else, introduce yourself and your case to your local law enforcement agency. Call them up and provide as many details as you can about the robbery (check out this article for more advice on how to give great police tips). When the five-oh come over to start their investigation, have any pictures, serial numbers, or identifying features of your missing stuff, so it's easier for them to hunt down the stolen goods. And after they leave, call regularly to follow up — there will be lots of cases open just like yours. Be a squeaky wheel or risk getting lost in the shuffle.
A Pawn In Their Game
When a burglar needs to unload his latest haul, his first stop is often the pawn shop, where he can get quick, anonymous cash with no questions asked. It's such a common move that some pawn shops already work directly with law enforcement through online databases such as Leads Online (another reason to file a police report quickly — these databases cross-reference with the reports, so if you haven't bothered to call yours in, you're out of luck). Just in case yours doesn't, make a sweep as many local shops as you can, and see if they've got your stuff in stock. If you find it, don't point it out — shop owners have money invested in your goods by this point, and might not react well.  Call up your buddies the police and leave it to them.
Social Media: The All-Seeing Eye
If you can stomach it, picture Mr. Burglar using your laptop. Is he flipping through those weird selfies you took when you were bored? Is he tearing up over the heartfelt thank-you email for your aunt? No, he's on eBay and Craigslist, trying to sell your stuff as fast as possible. Get out ahead of him by filing your stolen property on Stolen911.com, a database that indexes your stuff with major search engines and alerts you if it shows up on sales websites. Then keep an eye on them yourself — maybe you'll end up like this vigilant woman, who retrieved $6,650 worth of stolen jewelry by paying attention to Craigslist. You might also want to try posting about your plight on social media — a friend (or your aunt!) could have a surprise lead.
Foresight is 20/20
Entertaining as the thrill of the chase can be, it's always a lot better to not get robbed in the first place. Solid home security practices can help make sure your laptop, your TV, and Grandma's fancy heirloom brooch all stay snug in your house, where they belong.  Keep abreast on crime in your neighborhood, always lock your doors, and think about investing in a home security system for that added peace of mind. After all, wouldn't it be great if reading this article turned out to be a huge waste of time?
| | | | | | | | | | | |
| --- | --- | --- | --- | --- | --- | --- | --- | --- | --- | --- |
| | | | | Written on 8/3/2013 by Cara Giaimoe. This guest post was written by Cara Giaimo, a blogger for SimpliSafe. When she's not chasing down the latest scoop on home security, technology, safety, and crime, you can find her questing for the perfect grilled cheese, trying on hats, or (sometimes) busking on the streets of Boston. SimpliSafe Wireless Home Security is making its way to the top of its industry. | | | | | | |
Like this Article? Subscribe to Our Feed!