Resume Action Words That Will Get You That Job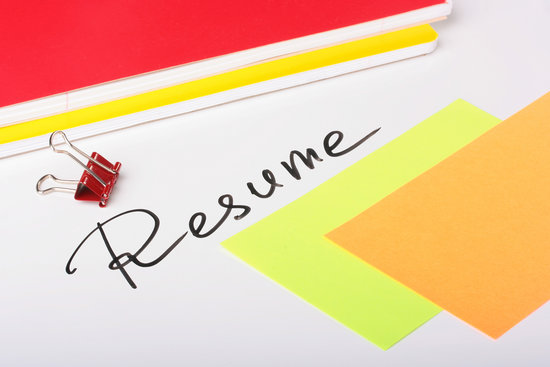 Using the right resume words will help you get that job that you have always wanted.
Your resume plays a role of paramount importance in your job application process.
This serves as a foot in the door in order for you to land the job of your dreams.
As HR experts say, your resume is not just a piece of paper that summarizes your qualifications. Your resume inspires a potential employer's first best guess on the value that you will bring to the company.
Take your pick from this list of resume action words. They will surely transform your resume to a powerful package that would make employers pick up the phone and ask for that much-awaited interview.

Administration and Management
Regardless of the industry, all jobs require administrational efficiency. This is one of the core qualifications that one needs in order to perform tasks with utmost precision. Your potential employer should already have an idea of how efficient you are, by just reading your resume containing powerful resume action words.
Authorized
Authorized by top management to check and approve the team's output
Developed
Developed strategies to increase sales
Strengthened
Strengthened the team rapport and dynamics
Pioneered
Pioneered the use of new applications and systems
Motivated
Motivated sales agent to bring in more referrals
Trained
Trained employees on proper use of business correspondence templates
Oversaw
Oversaw the implementation of a major project
Streamlined
Streamlined payment processes
Integrated
Integrated multiple accounting systems into a sole system
Sales and Persuasion
For sales job postings, employers are looking for an employee that will surely acquire more customers and influence current customers to stick to the brand that he will be handling. To ensure that your message effectively reaches your potential employers, ordinary words must be replaced with power words to create maximum impact.
Researched
Researched on potential corporate clients
Repositioned
Repositioned the brand to cater to a wider market
Launched
Launched a sales campaign to drive more client referrals
Obtained
Obtained 50% of the team's target clients
Publicized
Publicized the brand and established a good brand image
Liaised
Liaised with several marketing agencies
Established
Established strong customer loyalty
Resolved
Resolved low customer turnout issues for sales events
Expedited
Expedited processing of new account bookings
Negotiated
Negotiated with industry associations to acquire referrals
Communications and Creativity
Being a creative thinker and a good communicator are qualities that will surely persuade employers to see what more you have got. In order to achieve this impression, you must be able to establish a very powerful image that gives justice to your abilities.
Composed
Composed marketing messages for potential customers
Revitalized
Revitalized the company's image through publicity campaigns
Corresponded
Corresponded with internal and external clients
Demonstrated
Demonstrated strong communication skills
Produced
Produced marketing collaterals
Briefed
Briefed agencies on the company branding guidelines
Formulated
Formulated product awareness campaigns
Initiated
Initiated focus group discussions
Assessed
Assessed the company's current image and positioning
Remodeled
Remodeled the company guidebook
Research and Analysis
Being good in research and analysis entails lots of hardwork and dedication. Your research and analysis skills must never be downplayed, and instead must be highlighted through the use of resume action words  to convince potential employers that you would be a good fit for the job opening.
Examined
Examined existing marketing strategies
Explored
Explored more viable options for project implementation
Drafted
Drafted a study on the impact of consumers' psyche on company sales
Critiqued
Critiqued previously published works and papers
Interpreted
Interpreted client feedback surveys
Conducted
Conducted a research on the impact of recession to the company
Surveyed
Surveyed existing clients to create a post-implementation report
Generated
Generated monthly sales report and forecast
Compiled
Complied the insights of potential clients about the product offering
Articulated
Articulated the company's stand on current economic issues
A resume can greatly increase or decrease one's chance to be invited to interviews for further assessment. Moreover, this is an applicant's chance to establish an image that would greatly appeal to employers. It will help them visualize the applicant as someone who can greatly contribute to the company's growth and development.  With this list as a guide, you should start revamping your resume and inject these resume action words that would effectively sell your skillset like a hot commodity.
| | | | | | | | | | | |
| --- | --- | --- | --- | --- | --- | --- | --- | --- | --- | --- |
| | | | | Written on 11/24/2013 by Aubrey Chow. CollegeRag.net is a website filled with nuggets of information that will help and guide you in your journey towards achieving a college education. | | | | | | |
Photo Credit: bpsusf
Like this Article? Subscribe to Our Feed!