3 Easy Ways To Reclaim Your Power As A Leader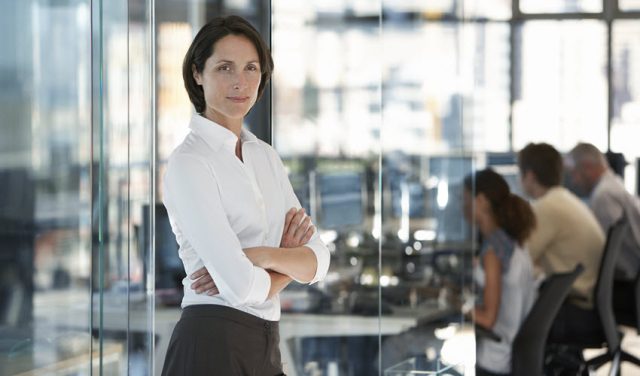 Are you owning your FULL power as a leader?
There was a point in my life and career where I sacrificed my own health and personal power for the needs of everyone but myself. I gave it away to anyone who asked and it showed on my body. I put on 40 pounds, developed high blood pressure, and felt just awful about my appearance.
But, then I started my own business, and I looked around at the 3 beautiful, young men I was raising and I knew this just wasn't cutting it. I knew something had to change. I needed to reclaim my power in order to be successful in all areas of my life. I knew I had to set an empowering example for my boys.
As a registered dietitian nutritionist with over 25 years of experience, I also knew that changing my eating and exercise habits was just a very small piece of the puzzle. I was going to have to change how I lived my life on a deeper level in order to create lasting change. Lasting, empowering change was definitely going to take more than just eating less and exercising more.
And this is especially true for women because we're emotional in nature. As such, for most of us, taking the practical steps of losing weight by dieting and exercising doesn't cut it.
We need to go deeper. I call it "reclaiming your power & your body", because there's a part of us that is lost. When we have spent so many years of sacrificing ourselves for our careers and the needs of others, we've lost that inner fire and we need to reclaim it in order to experience the lasting change.
If this sounds like you, here are 3 ways you can reclaim your power and your body today:
1. Own Your Uniqueness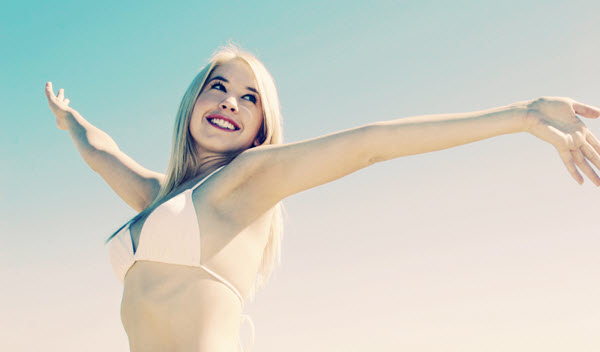 Have you been spending a lot of time obsessing over your imperfections? Or maybe you've spent years trying to get back into the size you used to be back in college?
While there's nothing wrong with working towards goals, there's a lot wrong with not loving and accepting who you are right here and now. You can't get to your goal if you're not willing to love and accept yourself as you are.
Put your obsession to good use and turn it into obsessive love for yourself!
See Also: Self-Acceptance: The Key To True Happiness
2. Create Meaningful Self-Care Rituals
We've all heard that self-care is important, but what's even more important is creating self-care rituals that are meaningful to you.
If being out in nature really makes you feel good, do it more often. If eating at the table is something you value (instead of eating on the fly), do it more often. The theme here is "Do what you value more often".
3. Manage Your Energy (not your time)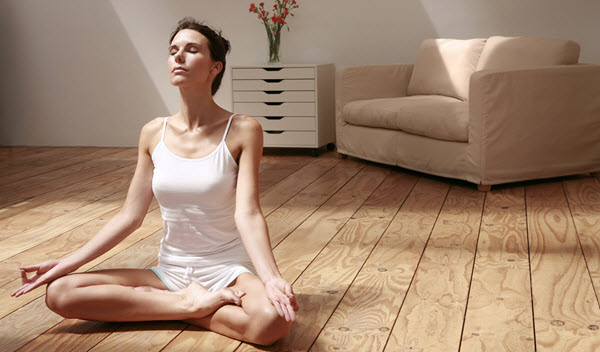 Instead of putting all of your energy into better managing your time (so you can free up more energy), go about it the opposite way and work on better managing your energy so you can free up more time in your schedule.
Studies show that you're more productive when your energy is high (or at least stable). So do more of what gives you more energy throughout the day (nourishing food/drinks, walking breaks, soothing baths at night).
When you're a woman in leadership, it's important that you take care of not only your body in a physical way, but it's a must that you care for your mental and spiritual health as well. Being in the FULLNESS of your health is necessary for the evolution of your life and your mission.
See Also: How to Become a Spiritual Badass – The 20 Laws of Spiritual Power
I'll admit that these methods aren't for everyone because they aren't linked to trendy "superfoods" or hardcore exercise routines. But it's the starting point if you want to finish strong.
True and lasting transformation begins on the inside.
Like this Article? Subscribe to Our Feed!
Christine Dyan is a Registered Dietitian Nutritionist, also known as the CEO Nutritionist™️. She loves working with women in leadership who feel held back by their relationship with their body and are looking for simple shifts that could bring both into alignment to catapult success. You can learn more about Christine and her work by grabbing a copy of her FREE e-book entitled "Dessert is Essential" at her website ChristineDyan.com.