LinkedIn: Why Is It Important to Have a Profile Picture?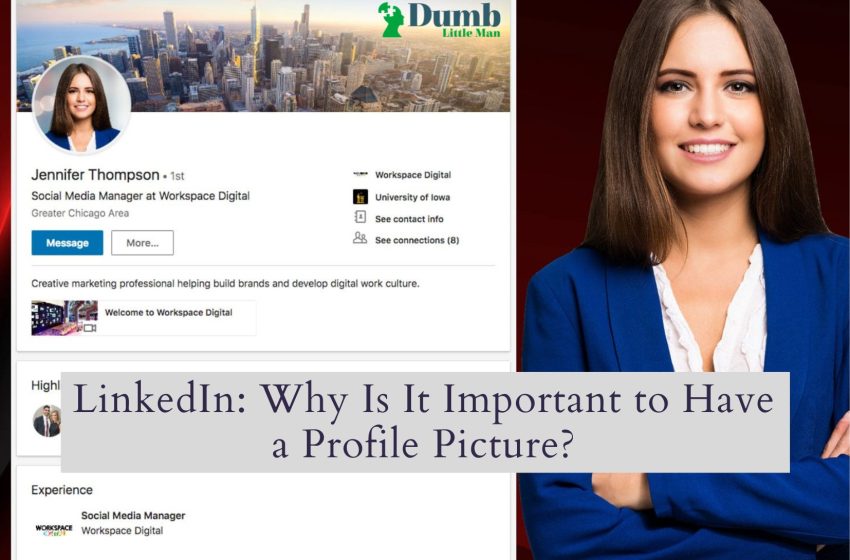 In the process of job hunting, LinkedIn is the number one place to be. The platform enables you to find and attract employers who value your unique skills and expertise. After all, it allows you to share your experience, skills, and qualifications with future employers (and do it in real-time), as well as interact with the network you've built and create your personal brand as a professional. It can be as crucial to a job seeker in the digitalized world as a well-written resume… If not more essential!
Chances of being noticed vs. profile picture
Optimizing your LinkedIn profile can be tricky and may feel like an endless job. However, some tips can help you boost your LinkedIn profile and get you noticed by recruiters without much additional effort. Having a well-chosen profile picture is one of them – the latest Passport-Photo. Online study shows that the whole 71% of recruiters report rejecting a candidate based on their LinkedIn profile picture at least once. That is a lot! And it gives food for thought. If the number is so significant, then what matters more, the looks or resume? What makes our profile picture be-all and end-all? And finally – how can I make my profile picture more effective? 
Look can work in your favor
Recruiters are also humans, and they tend to expect almost you based on your physical appearance – just like we all do. The ugly truth is that our looks matter more than most of us realize: attractive people are judged more favorably, treated better, and cut more slack. Despite the fact that beauty is subjective, and all faces fall somewhere along the spectrum from "attractive" to "unattractive".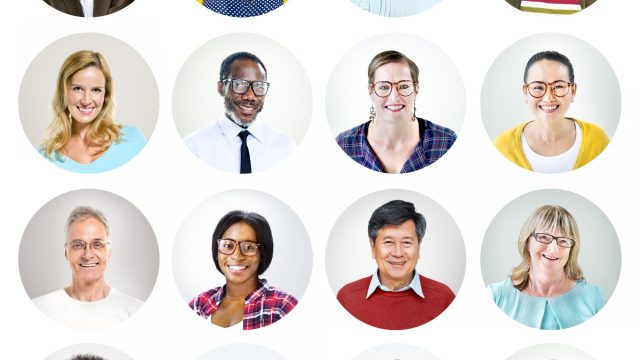 "Sometimes I form an opinion about a certain person based on his LinkedIn profile picture because it is the only visual that truly represents him. It boils down to the power of first impressions." – Alex Shute, the Founder of FaithGiant.
It shows one thing – in virtual reality, an image is what enables a person's personality expression and adds validity. Work experience brings value, but written words cannot replace real-life interaction, which is in the online world subtended by images and videos.
Over 80% of recruiters say that a candidate's profile photo makes a difference in getting to know that person better. So, physical appearance is a powerful thing. It influences how those around you perceive you, whether they're your family, friends, or potential bosses. 
Of course, it doesn't make your words less critical. Your resume is a major factor in the further hiring processes. Yet, the profile photo is what can make you pass the initial one and increase your chances of getting chosen. So, for the best results, the combination of a great profile picture and a solid resume is recommended.
Ingredients of the best profile photo
We all want to work with people with similar attitudes, views, or at least close to our heart ways of doing business. In social psychology, this is called in-group favoritism. While in business, it is simply "I like this guy's vibe." Regardless of the naming, the phenomenon works identically. 67% of recruiters consider the subjective feeling of likeness vital, and we should use that to our advantage. 
Make yourself more in the recruiter "vibe" by opting for authenticity and showing your personality in a profile photo. But remember, the most important thing is to make it conform to the requirements for a professional image (Over 87% of recruiters indicated that picture professionalism is essential when rating them). 
Unfortunately, your face does not decide if it's professional or not. But you can manipulate your image as it all depends on how you style yourself and what kind of expression you put on it. For example, displaying emotions associated with happiness in your facial expressions makes others assume you have positive personality traits. So, a smile works in your favor, yet, keep in mind that LinkedIn is a business platform. Balance is what we're looking for – keep yourself in between being professional and showing off your quirky personality.
DO'S & DONT'S to get the best out of the LinkedIn Profile Picture
People as social creatures generally enjoy having a sense of belonging. That's especially indicated on social media, where they show every detail of their life for gratification. But is LinkedIn an appropriate place to do so? 49% of recruiters agree it's not. In fact, vacation photos raise a red flag for them. The same thing happens regarding:
     

Lack of fully visible face 

     

A low-res picture 

     

An unauthentic image

     

Using a company picture instead of a personal one

     

Over-the-top casualness

     

Lack of a smile
 I suggest checking if any of those are not present on your profile. If so – think of making some improvements. Appearance has enormous power, and learning how to use it might greatly impact your career. Having mentioned some don'ts, here are a few pieces of advice to follow while creating your next profile photo:
     

Improving quality 

     

Using a business picture 

     

Hiring a professional photographer

    

 

Focus on maintaining a charismatic or a serious pose 
Yet there is another bonus of having a profile picture on LinkedIn – it is a great way to connect with other professionals and get the word out about your business. It shows that you are an active member who is interested in networking and connecting with others. You can also use your profile picture to showcase your branding or company logo if you have one.
Stefan Smulders, CEO of Expandi says: "Most profiles that don't have a profile picture are fake or suspicious, so to avoid trouble in the future, I simply disregard them. But even if they are genuine candidates, the fact that they don't want to show their face in this particular setting is reasoning enough for me to ignore them completely."
Have you already updated your picture? Follow the above guidelines and increase your chances of getting hired!
Like this Article? Subscribe to Our Feed!
Magdalena Sadowska, the Community Manager & Content Writer of Passport Photo Online. With a background in psychology, she is fascinated by how people interact and create their reality. As a travel enthusiast, given a choice of sea or mountains, she chooses both.