Redefining Office Culture To Boost Employee Satisfaction and Productivity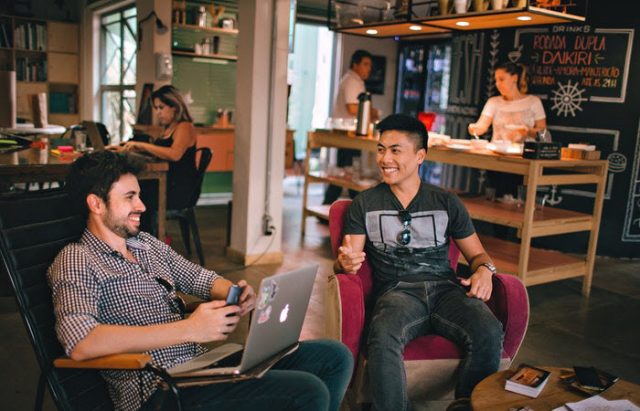 The evolution of the office dynamic is interesting to study. Since the 1950s, employers have been toying with and reconfiguring office layout and culture in strife to boost employee productivity.
Today, it's important to interweave the desires of today's average job candidate into a positive company culture as most want to work in an environment valuing work/life balance, health and well-being, and flexibility.
A Timeline of Office Culture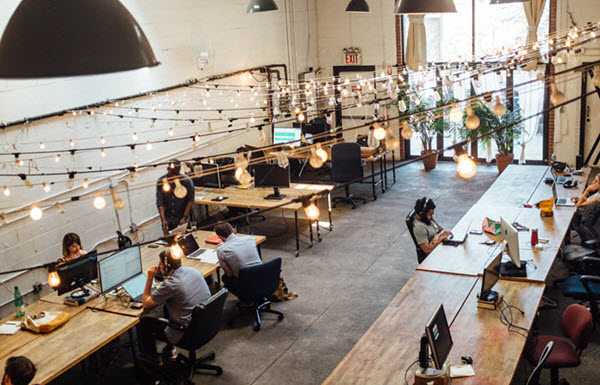 The Bullpen ignited office culture in the 1950s. In short, this was an open office layout with no offices or partition separators. Everyone worked in plain sight in the same room.
Imagine this as your Law & Order detective's office set up, maybe even a journalism or news office. Productivity was generally ensured by maintaining the visibility of all employees. A hierarchy came into play as senior employees with leadership earned private offices.
The 1970s introduced The Cubicle – as I like to call "The Bullpen Plus." Here, employees gained those aforementioned partition separators between desks unavailable in a Bullpen layout.
The cubicle offered privacy, improving employee satisfaction in the grand scheme of things. This created a sense of having an office within the office for employees. As a result, attire become less formal, dramatically diversifying the workforce. The cubicle quickly became associated with cost-cutting and layoffs. Consequently, the average cubicle shrank in size by up to 50% from the mid-80s to the mid-90s.
The 1990s was the heart of the 70 cent loaf of bread and The Open Office. This layout shared the openness of The Bullpen, but created a communal atmosphere allowing for better cross-communication. In fact, the intended purpose of The Open Office was to provide a set up for on-the-fly collaboration across employees. Employers who implemented the Open Office typically valued teamwork and egalitarian (equal rights and opportunities) structure with less formality.
Fast-forward to the mid-2000s where your average employee has instinctive desire for working somewhere prioritizing work/life balance, supporting their health and well-being, and offering perks and flexibility. This was in The Flexible Office, the most advanced phase of office culture.
See Also: 10 Tips for Better Work-Life Balance
Perks in the Workplace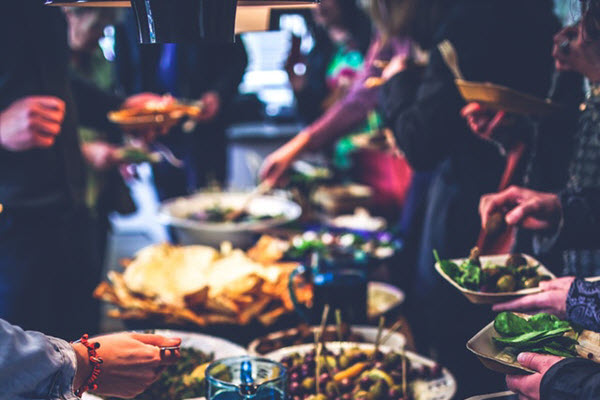 Now that we have a better understanding of how offices have transformed, we can discuss the future of work itself.
Today, premier tech companies are gaining attention (and setting the bar) for their unique and distinctive office culture and workplace perks. For example, although Google is most known for their office design, they have lesser-known perks. Google offers complimentary meals provided in on-site gourmet cafes, as well as free snacks in every building.
Along the same lines, every Airbnb employee gets together for a company-wide lunch, prepared and served by a professional chef on each day. On the other hand, SC Johnson offers a concierge service to employees. This way, they can run errands while they work. Cisco even provides team members with the technology they need to work from home. This includes data and voice services so they can maintain a healthy work/life balance.
The list goes on but overall, simple perks such as free food keep employees excited, healthy, happy, and productive.
The Psychology of Productivity
Poor health makes for poor work. While more than half of employers have expressed interest in implementing workplace culture initiatives to boost employee engagement in health, it's important to mention employee satisfaction with workplace wellness programs.
1 in 3 say their employer's wellness program have helped them live healthier lives. 2 in 5 say workplace wellness programs meet their needs. 32% of employees are satisfied with their wellness programs – down 8% from 2011.
Employees in poor health are almost three times as likely to experience high stress. They are twice as likely to be disengaged and 1.25x more likely to work while noticeably sick.
Encouraging breaks can remedy this and boost employee engagement. 38% of employees don't feel encouraged to take a lunch break and 20% worry breaks will overshadow the hard work they do.
But, employees who take daily lunch breaks feel more valued and have higher job satisfaction. In fact, 81% who take a lunch break everyday want to be an active member of their organization and 90% feel ready to work post-break.
Read the infographic below to gain insight on food's connection to employee productivity, how positive company culture can directly impact your business, and how to find mediums in encouraging wellness at work.

Source: DrinkCoffee.com
Like this Article? Subscribe to Our Feed!
Brian Wallace is the Founder and President of NowSourcing, an industry leading infographic design agency based in Louisville, KY and Cincinnati, OH which works with companies that range from startups to Fortune 500s. Brian also runs #LinkedInLocal events nationwide, and hosts the Next Action Podcast. Brian has been named a Google Small Business Advisor for 2016-present and joined the SXSW Advisory Board in 2019.