Top Places To Visit In Canada: 4 Canadian Cities Filled With Hidden Gems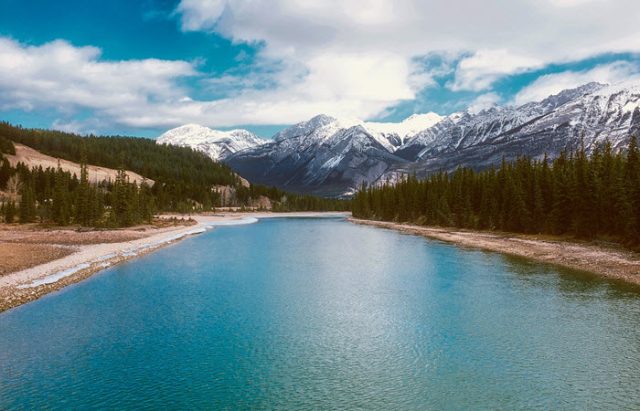 Just because Americans are smitten with Canadian Prime Minister Justin Trudeau doesn't mean they're flocking to his country for vacation. Many people skip over Canada and opt to visit Europe or a beach instead.
That's a mistake. Canada offers a veritable treasure trove of sights. Whether you're a cultural connoisseur or an outdoor adventure junkie, Canada offers a dizzying array of options. Start your exploration with these best places to visit in Canada.
Vancouver
Deadpool, Supernatural and Twilight are just a few of the blockbuster hits that bring $1 billion into the city annually. Its booming film industry has earned Vancouver the nickname "Hollywood North."
It's no wonder, considering the city's combination of urban attractions and natural scenery. Here you'll find art galleries, high-end boutiques, spacious parks, and outdoor venues.
While you're there, be sure to visit the following sites:
• Stanley Park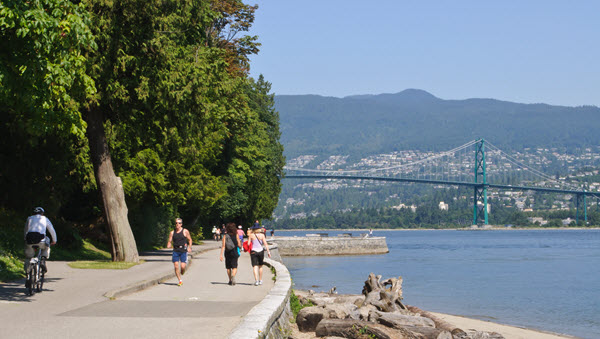 This 1,000-acre park is home to some of the city's top attractions. The most notable is the Seaside Greenway, the world's longest uninterrupted waterfront path. Ideal for walking, jogging, and cycling, the path includes the Stanley Park Seawall and extends 17 miles between the Vancouver Convention Centre and Spanish Banks Beach Park.
• Granville Island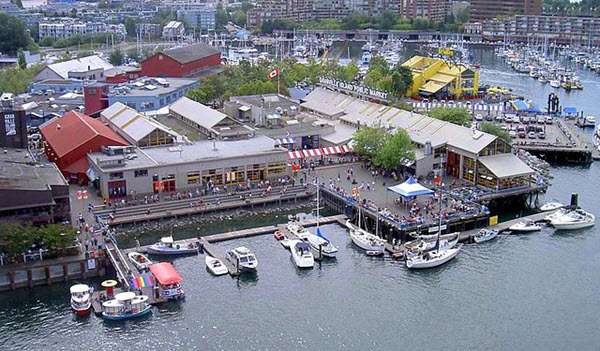 Granville Island's old factories have been replaced with popular restaurants, galleries, and theaters. Fill up on snacks at the Granville Island Public Market, one of the top open-air marketplaces in North America. Kiddos will adore the indoor play area at Kids Only Market, while adults can unwind with cold drinks at the Granville Island Brewing, Canada's first microbrewery.
• Queen Elizabeth Park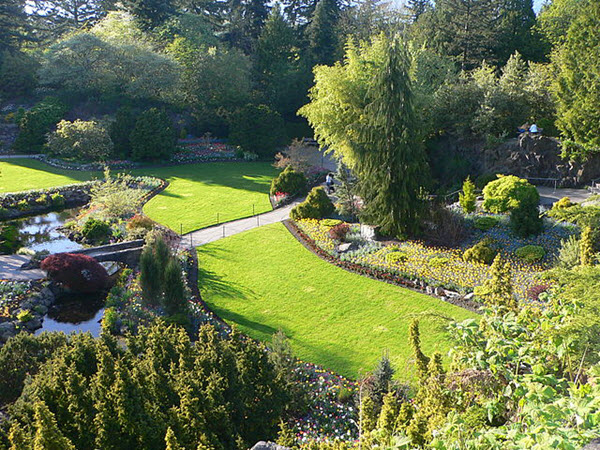 Perched at the city's highest point, the 130-acre Queen Elizabeth Park features stunning rose and quarry gardens, plus an arboretum with 1,500 native and exotic trees. Nearby, guests can take in views of more than 200 exotic birds, colorful koi fishes and hundreds of tropical plants in a trio of climates at the Bloedel Floral Conservatory.
Toronto
Canada's largest and best-known city is also its most culturally diverse. More than half of Toronto's 6 million residents were born outside the city. Because of this, visiting Toronto is like getting a mini tour of the world. More than 140 languages are spoken here and Greektown, Little Italy, Koreatown and Chinatown sit within 5 square miles.
The densely populated Ontario metropolis is big in other ways, too. The city is home to CN Tower, one of the world's tallest freestanding towers. You can also find PATH, the world's largest underground shopping mall, and Yonge Street, the longest street on the planet.
No itinerary would be complete without these attractions:
• Toronto Islands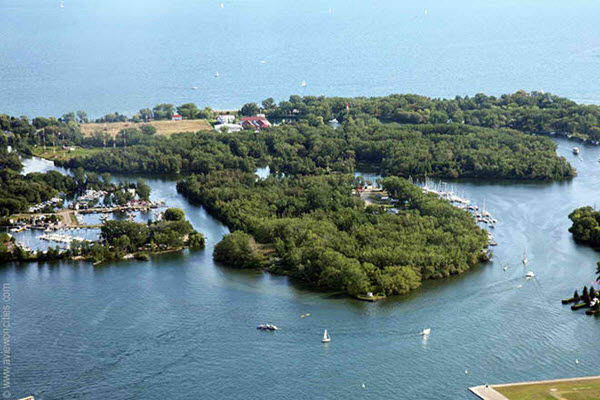 Ride a ferry to the Toronto Islands, each of which provides a unique experience. Centre Island, known for its expansive picnic spots and beaches, is also home to Centreville Amusement Park. The low-key Ward Island features English gardens and 1920s-style cottages. Algonquin Island offers a similarly laid-back setting that includes Hanlan's Point, the area's only clothing-optional beach.
• Distillery District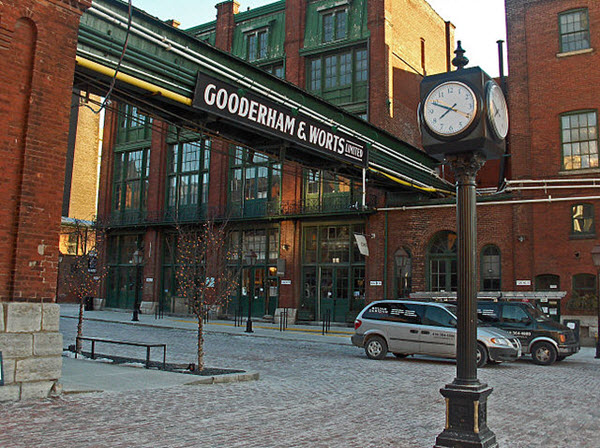 Once home to Gooderham and Worts, Canada's largest distillery, this pedestrian-only neighborhood stuns visitors with Victorian architecture and cobblestone streets lined with art galleries, performance spaces, and even a brewery.
• St. Lawrence Market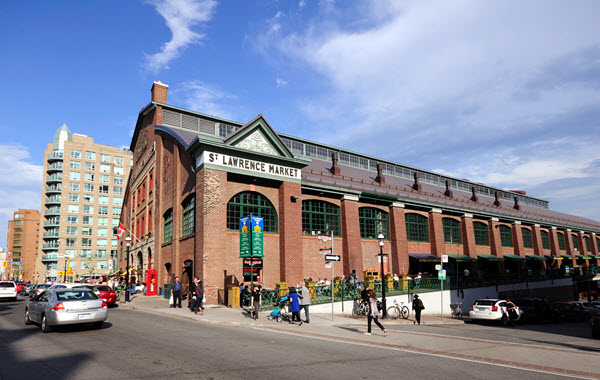 Although it has evolved many times since its 17th-century conception, St. Lawrence Market has remained a culinary focal point. Divided into three buildings — the South Market, the North Market, and St. Lawrence Hall — it features exhibits on the city's art, culture, and history. Plus, it has hundreds of food vendors during its Saturday farmers markets. On Sundays, antique-hunters flock to the impressive flea market.
Banff
Nestled in the Canadian Rockies, Banff's resort-town lifestyle is reminiscent of a Swiss skiing village. With Banff National Park as a picturesque backdrop, explorers can spend their days skiing down Mount Norquay, biking along Healy Creek or hiking the Vermilion Range's Stoney Squaw Mountain and the Hoodoos' enormous limestone pillars. With these activities, Banff is surely one of the best places to visit in Canada.
After conquering the great outdoors, adventurers can retreat to luxury resorts for cozy, relaxing evenings filled with spa treatments and hearty gourmet meals.
If you go, don't miss these top spots:
• Sunshine Village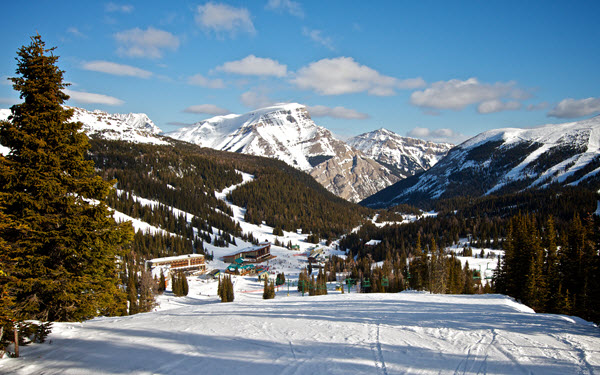 Located on the Continental Divide, Sunshine Village sees more snow than its neighbors. As a result, the area enjoys an extra-long skiing season of nearly seven months — plenty of time to take in the area's 3,500 skiable acres.
• Banff Gondola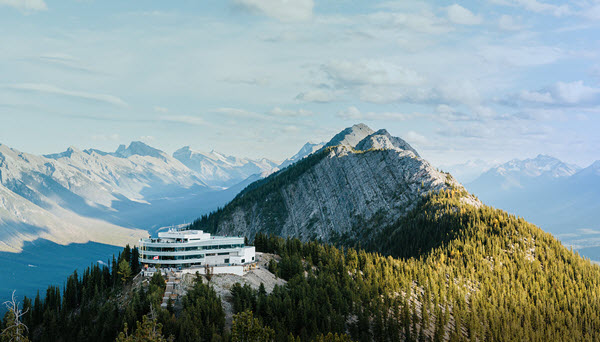 Hop aboard the Banff Gondola to get the best of the area's natural beauty. The eight-minute ride sweeps guests to Sulphur Mountain's 7,500-foot summit, which offers stunning looks at Glacier Peak, Sulphur Lake, and Lookout Lake. After taking in the views at the 360-degree rooftop observation deck, visitors can stroll the boardwalk or grab a bite to eat.
• Moraine Lake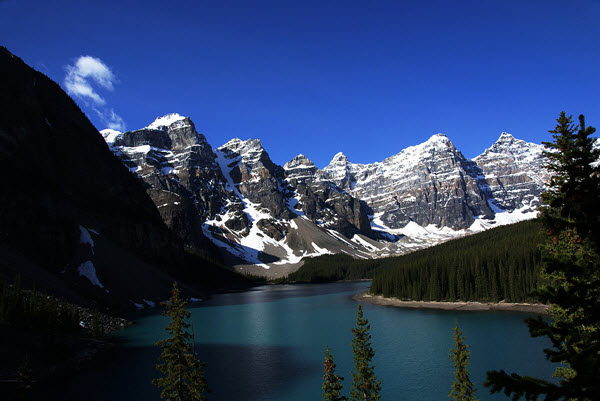 Although Banff National Park's more than 2,500 square miles are filled with remarkable sites, Moraine Lake is arguably the most beautiful. Tucked away in the Valley of the Ten Peaks amid a collection of hiking trails, the lake appears a brilliant shade of bluish green, the result of light refracting off the nearby glacier runoff.
Québec City
Strolling through Québec City's cobblestone streets lined with centuries-old buildings can feel like walking into a French painting. The scents of freshly baked bread, pungent cheese and bitter espresso only add to the ambiance. These Parisian flairs and the city's remaining fortified walls serve as reminders of Québec City's rich heritage and status as the birthplace of New France.
The top attractions include:
• Old Québec (Vieux-Québec)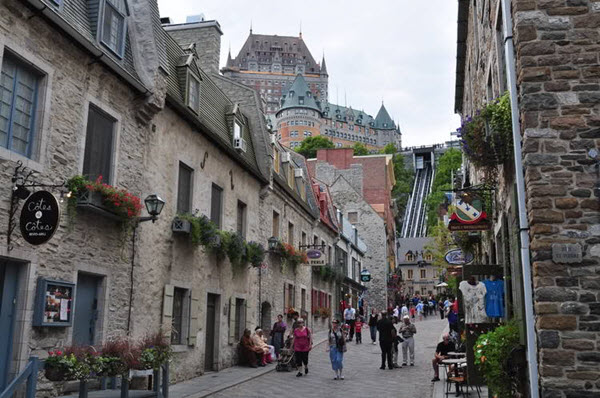 Filled with artisan shops and cafes, Old Québec embodies the European vibe of the city. A UNESCO World Heritage Site, the area is home to winding roads and quaint buildings as well as many of the city's most notable attractions. It includes the Citadel, the Quartier Petit-Champlain, and the Notre-Dame Basilica.
• Battlefields Park (Parc des Champs-de-Bataille)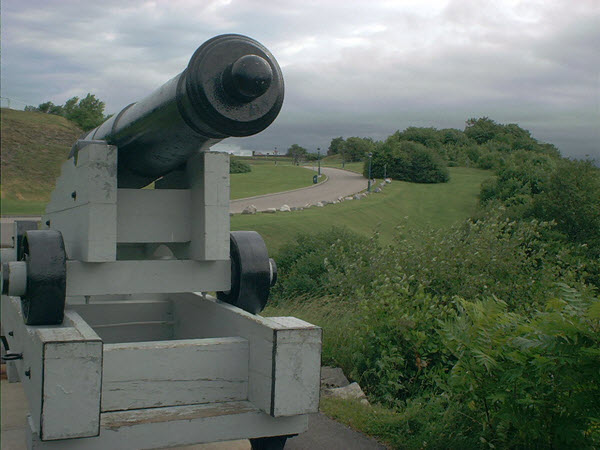 History buffs especially love visits to Battlefields Park, the site of the Battle of Québec. The park features manicured gardens, including the popular Joan of Arc garden that displays stunning annuals, bulbs and perennials.
• Montmorency Falls Park (Parc de la Chute-Montmorency)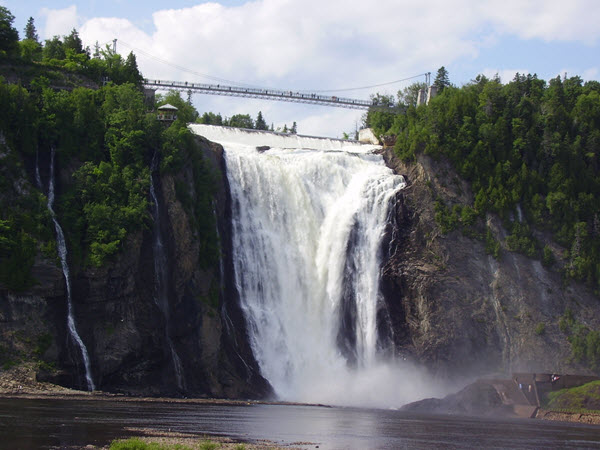 Ever heard of Niagara Falls? Yeah, well, these falls are bigger. Here, water tumbles down 272 gorgeous feet, offering prime photo opportunities. Guests can also hike around the area which features several playgrounds, too.
Whichever Canadian city you visit, you're certain to uncover history and natural beauty that equals and even surpasses other vacation destinations. Before booking a ticket halfway around the world to get your fix of culture or adventure, take a second look due north. You won't regret it.
Like this Article? Subscribe to Our Feed!
Tony Tie is a numbers-obsessed marketer, life hacker, and public speaker who has helped various Fortune 500 companies grow their online presence. Located in Toronto, he is currently the senior search marketer at Expedia Canada, the leading travel booking platform for flights, hotels, car rentals, cruises, and local activities.