A Photo a Day – Change your Perspective on Life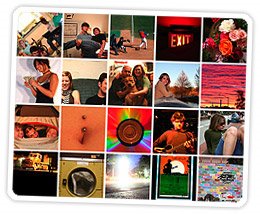 This sounds like quite an undertaking but in reality, how long can it take to snap a picture a day? Once you understand the point of this, you can see why I think we're definitely giving this a shot at home (with our daughter).
Photojojo shares how a normal guy snapped a picture each day for a year and the memories he now will carry forever. How many little things do you forget about? If you're like me, a ton. In fact, most of the things I forget are those good little moments at home that get lost in the daily grind. I'd like to keep that goodness because next year I may need it to get me out of a slump.
Taking a photo a day is a big undertaking with big payoffs. Here are just a few reasons why you should consider doing it:

Imagine being able to look back at any day of your year and recall what you did, who you met, what you learned… (Often we find it hard to remember what we did just yesterday or even last night, let alone a whole year ago!)

Your year-long photo album will be an amazing way to document your travels and accomplishments, your haircuts and relationships. Time moves surprisingly fast.

Taking a photo a day will make you a better photographer. Using your camera every day will help you learn its limits. You will get better at composing your shots, you'll start to care about lighting, and you'll become more creative with your photography when you're forced to come up with something new every single day.
Read more at Photojojo
Like this Article? Subscribe to Our Feed!