Open your Eyes to Blind Giving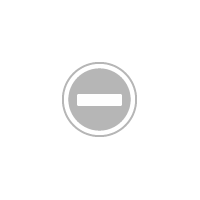 Ever pondered the question of Karma?
Ever wondered what your greater purpose on this earth is?
Ever questioned what can YOU do to make a difference, in order to affect someone else's life positively?
We all have. At one time or another in our lives, we have all contemplated these questions. Most of us however, just move past them, or get distracted by the dramas of our own lives until the next time we think about them – and then forget them all over again.
The thing is, you don't need to give big to have a huge effect.
Here's a list of 5 small things that you can do to positively affect the lives of the people that surround you daily, but whom you may not ordinarily notice.
Take time to say good morning to elderly people. People in their golden years are often alone and craving human contact. The two seconds it takes to say good morning and smile can change their entire day.
Talk to your cleaning lady. Your cleaning lady is a person. Take a moment to ask her how she is and listen when she answers. Tell her you think she's doing a wonderful job and that you really appreciate her. She'll be the most loyal cleaning lady you have ever had.
Buy a homeless person a cup of coffee and a sandwich. Nothing more to add here. Even if they are sleeping, just leave it next to them. It will warm their heart, if not their belly.
Tell an older woman she is beautiful. For many women, getting older means feeling that you are 'losing your looks'. This can be extremely distressing. Telling an older woman she looks stunningly beautiful can make her whole year. Do it and watch her smile.
Make friends with someone less fortunate than you. This can be via volunteering or just simply spending time with someone you already know. The dividends on this kind of giving are infinite and you truly will make a difference.
Remember, the smallest things can have the biggest impact on the lives of others.
Be kind. Don't be blind. Give.
– Jodie
Like this Article? Subscribe to Our Feed!