5 Office Design Hacks That Will Increase Employee's Productivity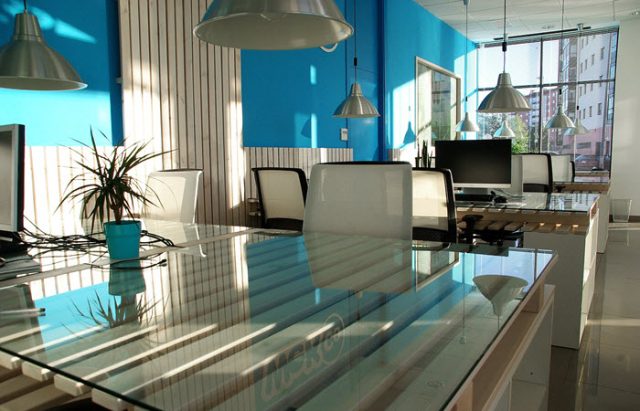 One of the major challenges faced by corporations nowadays is developing an office layout that promotes employees' mental and physical health, as well as motivating them towards greater productivity. Developing such an effective office layout should be done by management and office administration at various levels.
A good company knows that workers are humans and not robots. Extra effort is needed to keep them satisfied and happy at work. Studies show that a well thought-out office design helps to enhance employee performance and productivity.
So how does your business define productivity? Is it generating more leads? Working faster? Or, coming up with creative ideas?
In this article, I've compiled a list of fundamental office design elements that affects an employee's work performance.
Provide Thermal Comfort
You might not have thought of it but the first thing that matters the most in any work environment is the thermal comfort. Employees struggle when the office is too cold or too hot.
It's very crucial to provide thermal comfort to your employees. It can be done by maintaining the right combination of temperatures, humidity, and airflow.
Create A Noise-Proof Environment
When you talk about office design problems, noise is possibly the most relevant. Researchers revealed that exposure to prolonged noise leads to serious health ramifications. It isn't surprising that many employees are negatively impacted by noise, and hence his or her performance at work.
On the other hand, some people work in open offices, and they perform their tasks happily in the midst of hustle and bustle. In the end, it depends on a person's comfort level and the environment that an employee works best in.
So, while designing the office layout, you have to keep these things in mind:
Try to develop separate areas for quiet, individual and collaborative, noisy work.
Always ensure that employees with similar job responsibilities sit at the same place.
You can also offer noise cancellation headphones to employees as well.
Access To Sunlight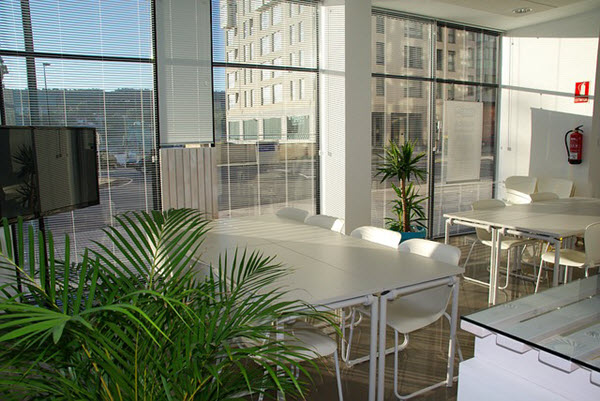 It can be so demotivating to work in a windowless or a soulless working environment. Natural light plays a significant role in the well-being of a human. Having wide windows taht look out onto open spaces will inevitably create a positive effect on the employee's work performance and also help in reducing stress.
So, while designing the office layout, you have to keep these things in mind regarding natural light:
Try to use the glass partitions for maximum light transfer.
Set up an outdoor area for employee break time.
If feasible, go for office spaces that have windows that can be opened.
Decorate your office space with plants.
Get The Right Aroma
Do you think that smell doesn't impact the employees' work performance? Studies show that scent always plays an active role when it comes to the fulfillment of the workforce.
For instance, a study conducted by the biggest fragrance manufacturers in Japan, Takasago revealed that typists made lesser mistakes depending on the scent they smelled. Lemon, jasmine, and lavender fragrances caused employees to make 54%, 34%, and 20% less mistakes respectively.
So, you have to keep these things in mind when it comes to scents in the workplace:
Always have good quality air fresheners in your office space as these scents bring more than one benefit to performance. For example, lavender calms, lemon encourages focus, and jasmine contributes to developing feelings of optimism, confidence, and energy.
See Also: 5 Steps to Creating an Inspiring Workplace 
Choose The Right Color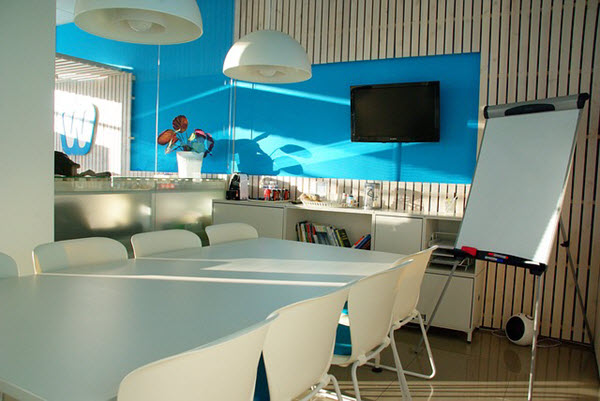 Now comes the color of the office. Color is an imperative factor in leaving a positive impact on an employee's work performance.
Here are some facts:
Bright colors – As per several studies, bright colors are related to concentration and accuracy.
Blue – Blue is linked to calming effects.
Red – Red is linked to a feeling of energy and strength
Yellow – Yellow is connected to attentiveness and vigilance
Orange – Orange is related to an increase in enthusiasm and self-esteem
So, consider colors when planning your office layout such that:
Use colors strategically in areas where you want to invoke certain moods.
Make office spaces look brighter with the help of light colors.
See Also: How to Organize Your Writing Workplace for Better Productivity