The Introverts Guide to Networking on LinkedIn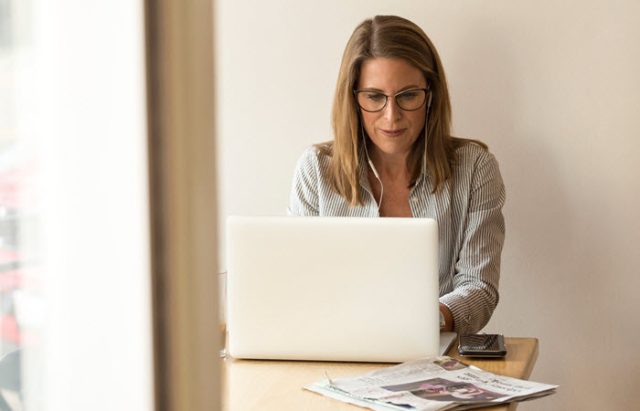 When you hear the word networking, how do you feel?
Do your palms start sweating? Do you want to run in the other direction? Or do you feel like you'd rather do anything than talk to strangers?
You're not alone. People who classify themselves as introverts and those who are shy or uncomfortable around strangers often cringe at the idea of networking. However, expanding your professional network is extremely important when it comes to reaching your career goals.
Even if you feel like networking isn't in your wheelhouse and no one would ever call you an extrovert, there are ways to build your professional network and reap the benefits. LinkedIn, for instance, is a great way to spread your professional wings and make some valuable connections without stepping too far out of your comfort zone.
You Need to Network – Now!
Whether it's for your career or your own business, networking is essential for growth. Humans are naturally driven by their relationships in both their professional and personal lives.
If someone is trying to find a person to hire, he's more likely to think about someone he knows. He'll ask his network for personal recommendations before he posts a job ad soliciting resumes.
It's all about trust.
You need to network now, no matter what you do for a living. The more people you connect with and get to know, the more opportunities will come your way. It's as simple as that.
Get to know people and be friendly and helpful. That way, you're likely to find new clients or customers. You'll get involved with exciting new projects and create lasting relationships.
LinkedIn will help you build these key relationships. While it's still important to get to know people in person, LinkedIn can be a great tool for building your confidence in reaching out to strangers and for strengthening existing connections.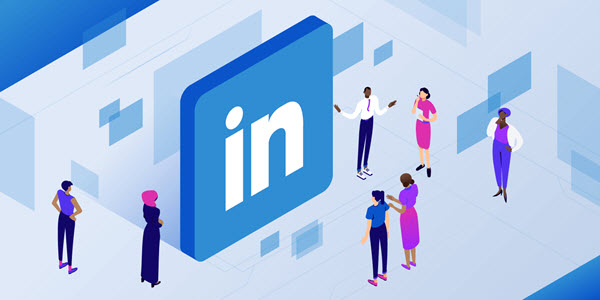 See Also: Using The New LinkedIn For Personal Branding And Career Success
Networking for Introverts: Getting in the Right Mindset
Introverts often think that they're bad at networking. That doesn't have to be true!
In fact, introverts often create deeper connections than extroverts with their network. They tend to spend a long time talking with people and have richer conversations.
The key is getting into the right mindset.
Going on LinkedIn to only connect with those you already know will only get you so far. You need to expand your network to building trust among your current connections. That means adding people— a lot of people.
If that idea makes you uncomfortable, remember that you're not on the site to spam people. You're there to find valuable connections. Reframing the thoughts that are holding you back from reaching out to people is the first step.
Getting Networking Down to a Science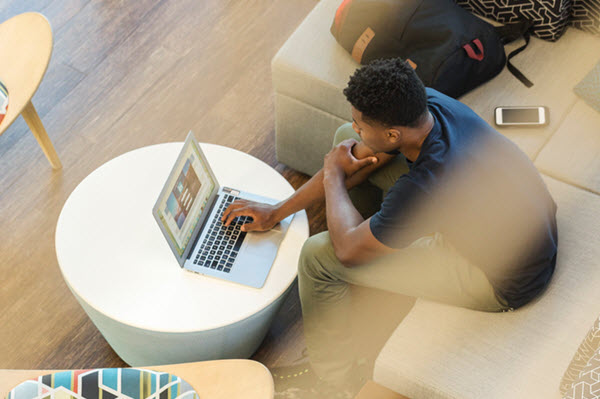 It will be easier for you to build your network on LinkedIn if you have a plan and a system for connecting with people on the platform.
Before you start, make sure that your LinkedIn profile is complete and compelling. You want to grab attention and start building interest and trust from the moment a potential connection sees your photo and headline.
Next, plan out two different approaches: one for people you meet in person at events or during your daily activities and one for people you find through LinkedIn directly. Build out a template connection message for both interaction types that you can customize. That way, you won't sit down at the computer to compose a customized message and freeze up.
You'll also want to engage with relevant communities. LinkedIn Groups can help introverts find promising connections and get an idea of what people in their industry are talking about.
It's important to actually engage in these groups—don't just lurk. Asking questions, sharing and creating quality content, and playing by the rules of the group will get you noticed in the right way.
Getting networking down to a science while still keeping a friendly, personal tone might seem like a challenge. However, it's something that gets a lot easier over time as you build out your network. LinkedIn is a great place for introverts to build confidence and find like-minded people, without the intimidation factor of talking to a room full of people.
See Also: The Art And The Science Of Networking
Make Networking a Priority
Whether you're positioning yourself as the ideal job candidate or exploring a new career, networking pays off. The bonds of trust you build may eventually lead to your dream job, new clients or opportunities you'd never even considered before!
Making networking a priority right now, even if it scares you, is important. You'll make new friends and grow your industry knowledge to help you get a leg up in your career. And remember, introverts can be great at networking! You just need to take the right approach.
Like this Article? Subscribe to Our Feed!