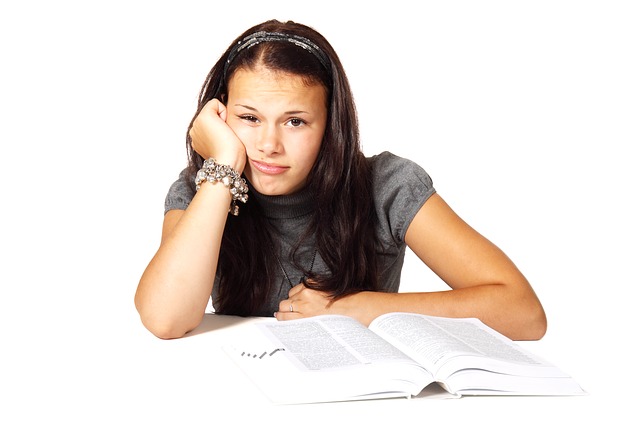 Anyone can write. But not everyone can write well. College requires a lot of writing.This isn't like high school where you can pass a 500-word essay about your reflection on a movie and get away with an easy A+. College writing involves more analysis, citing of facts and days of research.
You will encounter professors who might require you to submit different kinds of writing assignments. It can be in the form of book reviews, essays or term papers. Although, you haven't signed up for an English class, you might be surprised that many subjects require a lot of writing works.
Writing Helps You Understand Concepts Better
The reason why college professors make you write reports is because they want to evaluate how much you learned. Technically, you can't write about something when you don't have enough knowledge about it. So, if you haven't been listening well to your professor's lectures, it's one of the ways for your professor to make you research the topic you were assigned.
Common Writing Dilemmas of College Students
#1 – "This subject is boring. I can't write topics I'm not passionate about"
While interest plays a big part in crafting a good write up, it is not an excuse to avoid writing. As a college student, you must possess a never-say-die attitude and a willingness to learn new things every day.
#2- "I'm not going to be a writer, why should I even care?"
Too many students underestimate the importance of good writing. Nowadays it is easy to express yourself with short Tweets and image-based Facebook posts; a lot of people have forgotten how to write in complete sentences.
#3 – "I don't feel like writing right now. I need some inspiration."
The only inspiration you need should come from yourself. You should recognize that you have the ability to write well. You should know your weakness in writing, and find ways to overcome them.

What Can You Do With Good Writing Skills?
#1 – Express Your Thoughts Clearly
People with good writing skills are excellent communicators. They can clearly write what they mean. They use the right words for every sentence. They can create a successful piece in a short time. They're wizards when it comes to writing.
In writing essays, those with great writing skills tend to score higher than those who don't. These students can express what they mean effectively, and elaborate their answers backed up with facts.
#2 – Write For Money
If you have mastered basic writing and can communicate effectively through your write-ups, the next step is to further your boundaries and write for different people.
Writing comes in different styles, depending on how you want your message to get across your readers.
In journalism, writing is focused on giving information, opinion or insight. It is based on facts that should be proven by a credible authority or an expert in the field.
The field of medical science requires writing that is clear and quantitative, which means that writing should express facts that support their research. These writings are often what we see in science books and various medical pamphlets. They are written in a formal way and do not contain slang words.
Writing for fashion, sports and entertainment require a conversational and more relaxed kind of writing. More often than not, your goal is simply to entertain people.
#3 – Land Your Dream Job
In every profession, writing is a skill that is highly valued. Anybody can agree that a well-written form of content gives someone an impression of intelligence. Resumes that are well-crafted with perfect grammar and sentence construction earn a point for credibility. Most companies nowadays, give a huge point to applicants who possess good writing skills.
But good writing skills are not only appreciated in jobs that, needless to say, require writing like journalists and writers. Writing is also important in jobs where it is required to communicate through emails, letters, and everyday work reports.
Who Can Help You Write Better?
Not everyone can learn how to write well by self-learning. Most of us will need help at first from people who possess the knowledge and expertise you don't have.
#1 – Your English Professor
Many college students fear their professors. They are intimidated by their authority. But this shouldn't be the case. Your professors are there to help you out and most of them would be happy to do so.
#2 – Your Wordsmith Friend or Family Member
They're people who devour books on a regular basis. They're probably writers too or passionate readers. They can help assess your write-ups and give you an honest critic about your work. You have to open your ears to them and learn through their advice.
#3 – Writing Coaches
And lastly, writing experts. These people spend their whole day writing and reading and have published works dominating the libraries and internet. You can find them on many writing websites or sometimes at your university probably hanging out with your literature professors. Most online writing websites offer help for students to help them overcome their difficulty in writing. These websites offer academic services with the help of professionals writing coaches and writers who are experts in various fields.
Like this Article? Subscribe to Our Feed!
Armela is a freelance journalist who loves covering stories related to career, self-growth, and productivity. Aside from writing, her interest includes poetry, chess, and history documentaries. Connect with her on Twitter @ArmelaE