How To Identify A Narcissist At Work: Nailing Down The Key Factors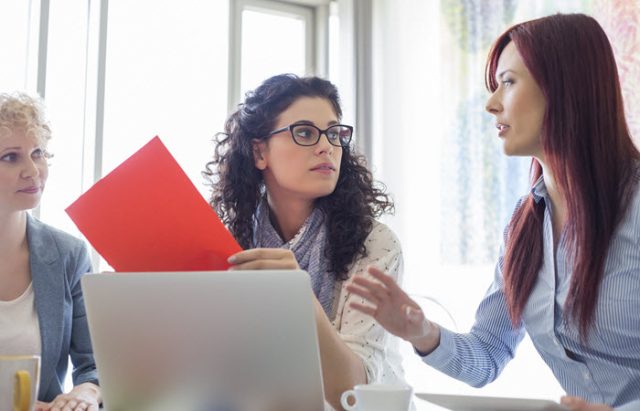 Crossing paths with a narcissist is not rare. In the USA alone, 6% of the general population has been diagnosed with Narcissistic Personality Disorder. That is not a small number. Now apply the same number to the estimated population of the world and you have 450,000,000 people having the disorder.
So, tell me, how common would it be to encounter a narcissistic coworker? Quite common, no?
Dealing with a narcissistic individual at work can be mentally taxing. It will begin to take a toll on you alone since the mental condition of the narcissist will never waver.
However, knowing who the narcissist is at your workplace involves a lot more than your gut feeling and the uneasiness you feel when being around them. Since identifying a narcissistic coworker can be a real ordeal, here are some signs you can look out for.
They are control freaks
Pathological narcissists crave control. They would never let go of a situation where their 'leadership' tendencies are compromised. Such individuals are prone to controlling and leading operations, especially when they know they will be in the spotlight.
And no, it is not always your manager. Hunting for a narcissist using this trait can be confusing. However, know that there is a difference between leading and dominating. Once you know how to differentiate between the two, you will know who is a narcissist and who isn't.
They love to blame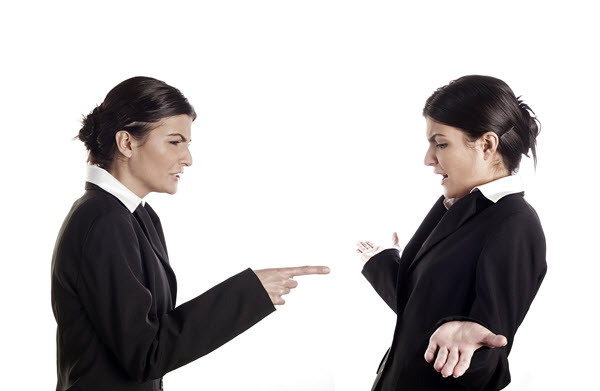 They are never wrong. When narcissists are called out for their noxious attitude, they tend to shift the blame to the offending party.
To them, life works like the UNO reverse card. Whenever they are stuck facing a situation where they have to face criticism, they start playing the blame game. They would come up with the most ridiculous of excuses to prove they aren't wrong.
If a co-worker gives them negative feedback or criticizes them, they believe they are entitled to lash out and blame them for feedback, not themselves. That's because they can never be held accountable for their actions.
Toxicity surrounds them
Passing judgmental remarks, throwing tantrums, and ridiculing others in the workplace — for what? Only to hide their measly self-conscious selves. But they don't showcase what lies at their core.
They indulge in criticism and personal attacks to hide their own insecurities. It only creates a toxic environment for the entire workplace.
If you see a narcissistic co-worker trying to put you down and shoving their ego in your face, you should not give in but stand strong against their toxic nature. The moment you give in to their emotional attacks and threats, you will forever stay a victim of their abuse.
See Also: 5 Really Useful Tips For Dealing With Toxic Bosses At Work
They exploit and take advantage of you
It is common for a child to toss away the toys he gets bored of. But for a grown-up working in a prestige organization to do the same? How would it feel?
Well, narcissists will only approach and befriend you if they seek some sort of benefit from you. Soon, they will set you aside or just walk over your good deeds. They only ask for help because they have an ulterior motive.
Once you are of no use to them, you will be treated like a nobody despite your help and care for them. Narcissists never feel guilty to behave as they do and there is no possibility for them to feel bad about it.
The world revolves around them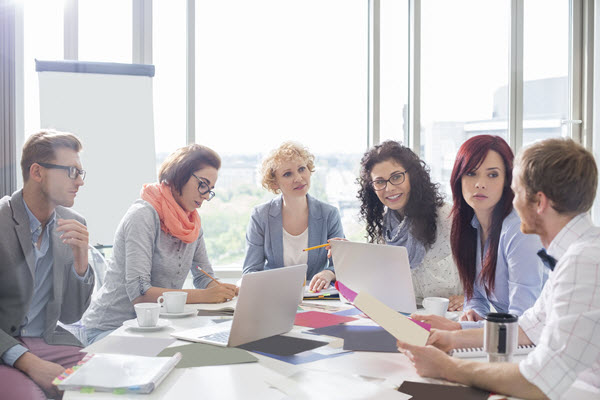 It's all about them. The pleasure of narcissistic people lie in their need to enjoy talking only about themselves. That satiates their narcissistic tendencies. Your opinions and contribution at work won't matter.
Bombarding others with their achievements and disregarding what others have to share is a common trait as well. If you think your coworker is not giving you enough space and suffocates you during meetings, then you are likely working with a narcissistic coworker.
When they feel someone is more vocal and interesting than they are, they will sever ties immediately. Only they are meant to be in the spotlight and nobody else matters.
Do these red flags ring a bell and seem a lot similar to your situation at work? Now that you are well aware of their narcissistic traits, you will know how to ignore them and pave a separate path. Always remember, never feed a narcissist's ego.
Like this Article? Subscribe to Our Feed!
Robert James is an MIS with a vast experience and research on personal and home security tech and gadgets. He also write on Spectrum Internet. He is an MMA Fighter and Technology enthusiast with a flare to review the latest security tech and gadgets