7 Things to Consider When Moving to a New City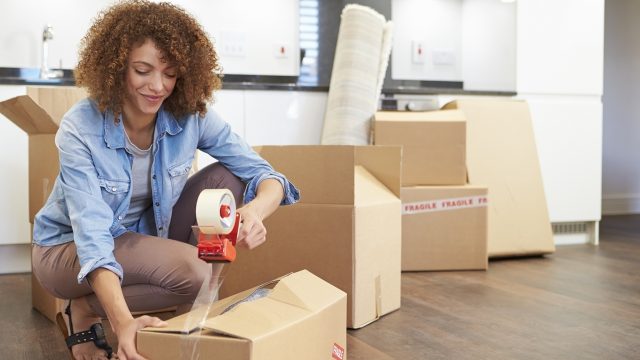 Moving to a new city is not a new thing in this modern world. In fact, it has become a common affair among people.
It is usually a unique experience. You require looking for new things, meeting new people and much more. You would also get a chance to lead a new lifestyle. However, it can be very exhausting and even risky without proper planning and professional help.
Here are 7 most important things to consider when moving to a new city.
1. Basic Necessities
Have you considered basic necessities before moving to another city? If not, then it is very important to do so.
One of the biggest necessities is housing. Apart from this, it is important to know about the expenses you may encounter with in your new city. Look for the price of basic utilities, education, health care, and groceries which can vary greatly between cities. Some goods may cost more or even less depending on where you decide to move.
Finally, it is very crucial to consider the overall cost of transportation. Know if you need to use public transit, need to get a car, or if you can walk to work.
These things can make a huge difference in your monthly expenses.
2. Housing Cost
The housing cost of the new city needs to be taken into consideration. In most cities, apartment and home expenses tend to vary significantly. Also some cities are friendlier as compared to renters.
If your motive is to purchase a home, look for what these places have to offer. Calculate the the amount you can easily afford.
See Also: STOP! Before Packing Up Your Home Use These Stress Reducing Techniques To Employ When Moving
3. The Employment Market
Have you checked the employment market of the new city? Relocating comes with a lot of financial responsibility. It is crucial to know about the employment market in the city you are relocating to.
Look into job availability in the city you wish to move in. Some cities are known to be better for job seekers especially with respect to development and unemployment rates.
It is a wise idea to take into account the industries of your interest. Some  cities are also hubs for various industries. These may not be good for job diversity.
In short, do your homework well and prepare moving to a new city checklist keeping in mind what you are looking for.
4. Features of Neighbourhood
This needs to be one of the major considerations when moving to a new city. Make sure you do a thorough search of features that includes good quality of schools, colleges, low crime rate and community events.
It is extremely crucial to ensure that the new city you plan to shift to is safe and makes you feel so. It should feel like a comfortable home.
5. Quality of Life
If you are moving to a new city, simply analyse how the entire move will affect your quality of life. Imagine and assess the change by deciding on what things you presently have that you would wish to continue to have.
For instance, if you reside in a city, that holds good amount of sporting events and you like going out on a regular basis, it is good to look for a place with similar options. If entertainment is on your mind, look for a city that offers you easier access to various entertainment, cultural activities, parks, gyms, house of worship, shopping sites etc. Also proximity to family, friends and friendly people make your quality of life better and happier.
You must visit and explore the area prior to making the final move.
See Also: 10 Ways to Embrace Changes In Your Personal and Professional Life 
6. Cost of Living
This is certainly a tough decision to make. However, it affects a lot of things once you move in including your monthly budget, savings, and a variety of expenses (necessities and luxuries) you wil incur.
Cost of living is also a very hard concept to understand. In case, you are moving to a new city for professional reasons, such as a heavy hike in salary, cost of living may not pinch you. However, if you are not getting any salary increment, heavy expenses owing to a higher cost of living can negatively impact your lifestyle and peace of mind.
So, do your research about varied aspects of life prior to making the final decision on move.
7. Checklist for Moving to a New City
Last but not the least, you need to prepare a moving-to-a-new-city checklist. It should include a detailed list of the household commodities you wish to move, the tasks that need to be accomplished, appointments with movers and packers, and much more.
For a smooth, efficient, safe and professional move to a new city, call up a reputed company such as APM Packers and Movers. The company holds many years of experience in offering state of the art packing and moving services to home and office owners.
If you've made up your mind in moving to a new city, we hope these tips will help make the change as painless as possible.
Like this Article? Subscribe to Our Feed!