Mom vs. Mom – Why Going back to Work does not Make you a Bad Mother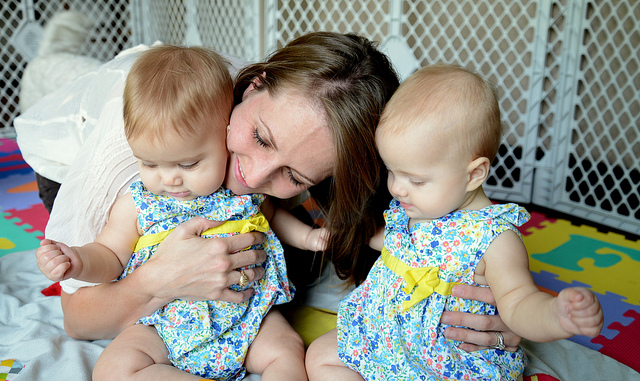 New mothers, especially with comfortable financial means have always had the freedom to choose between going back to work and staying at home after the birth of a child. However, in spite of all the progress that has been taking place socially, there are a large number of mothers who believe that choosing work over child rearing would make them bad people.
Other findings worth considering –
• A recent survey with regards to working mothers exhibited a significant gender gap with regards to attitudes towards this consideration. 45%of women suggested that children are better off if the mother chooses to stay at home. However, 38% said that the kids are equally well off if the mother chooses to go back to work. On the other hand, 57% men feel that mothers should stay at home while only 29% percent agreed that children will do just fine if the mother chooses to work.
• Furthermore, the shift in awareness and academic opportunities in our country has resulted in a sudden shift in the share of married couples where the wives are more educated than the husbands. In the early 60's this figure ranged around 7% while today it has been found to rise up to over 20%.
• Also, the percentage of working wives that earn equal to or more than their husbands has also been on a rise. Figures suggest that among recently married couples, even those with no children, 30% of them come with wives that are the breadwinners of the family.
Going by the above figures and the ever escalating costs of living, it is only fair that new mothers would like to go back to work. By finding the right balance between parenting and professional commitments, women are able to join hands with their spouses to provide for their off springs in the best possible manner.
Choosing to get back to Work
Now that you have made your decision, here are a few considerations you need to make –
• Choosing your Child Care Provider
If you do not have the freedom to leave your child behind with a grandparent or family member, consider hiring reliable caregivers. While interviewing the caregivers make it a point to bring your child along to assess how they connect. Also spend time practicing a new routine together before you go back to work.
• Dividing Responsibilities
The dynamics of new age power couples makes it possible for husbands and wives to divide responsibilities. Depending on your work schedules, agree on tasks that can be handled by each one of you'll to make sure the child is well taken care of.
• At Work
Create a professional impression by keeping your baby stories to the minimum and sharing them only with those colleagues you are extremely close with. This will help you assure your peers and bosses that your attention is at work and not back at home. If you are worried about your child, consider going home for lunch or taking short breaks to check in for the first few days out of home.
Furthermore, if you are still apprehensive about going back to work and restarting your high flying career, consider exploring some of the many work from home opportunities that let you embrace your new role as a mother without holding you back professionally.
Like this Article? Subscribe to Our Feed!