Metlife Insurance Reviews: Insurance Offers, Features, Cost, Pros & Cons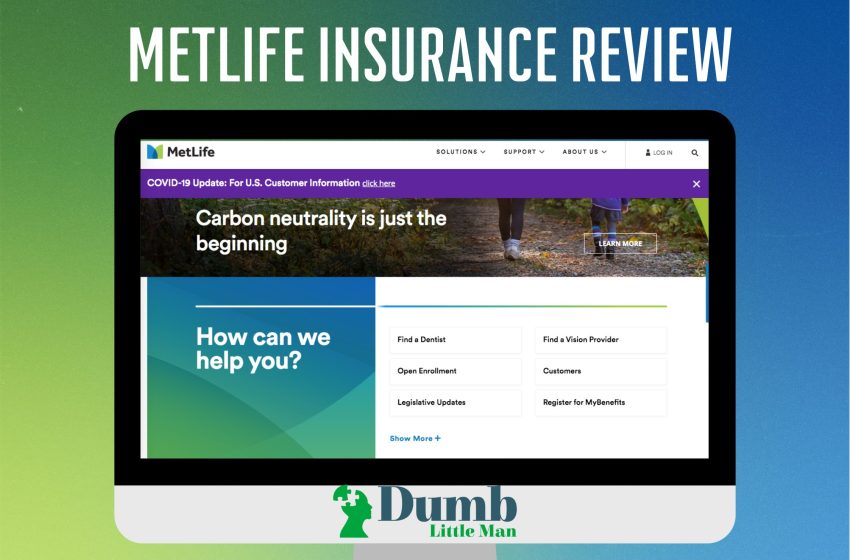 Buying a new car is a big investment that fulfills the dream of your life. However, no one can predict the mishap that can happen to your car and injure the passengers. That is why it is important to purchase an insurance policy to ensure a financial safeguard in the future.
But, choosing the best auto insurance agency is not always easy. From analyzing different reviews, we have learned that Metlife is one of the best car insurance companies with lots of options for car owners.
Automobile owners can find a number of coverage options with Metlife car insurance. You might have thought that buying auto insurance is not affordable. But, Metlife can remove your concerns with several discounts. Comprehensive features and discounts from Metlife have attracted several customers.
MetLife also holds a good position as one of the largest life insurance companies in the USA. Although you may not find option for having individual coverage, the insurer offers different schemes. Based on your needs, you can decide on the perfect one.
We have no delved deep into the Metlife car insurance company. Our genuine review will let you make the right decision.
What is Metlife Insurance?

During the Civil War, MetLife started its journey with a small business in the NYC office. However, today, MetLife is successful in achieving its goal and has become one of the biggest car insurance companies in the USA. Moreover, MetLife has established its presence in more than 40 countries.
While auto coverage options have become highly popular, MetLife provides a range of products. For instance, you can buy renters insurance, homeowners insurance, life insurance, and RV insurance.
In 1864, MetLife began to deal with personal insurance schemes. As the war was going on in the country, MetLife faced several challenges. It has struggled much to make its presence stronger in the insurance industry. Ultimately, during 1880s, MetLife engaged some well-trained British salespersons to sell insurance policies in the UK. In due course, the British employees trained the Americans on how to sell and promote life insurance policies. Thus, it has resulted in the creation of a MetLife car insurance agent network.
The company has been serving customers for more than 150 years. Most importantly, MetLife has retained its position in the insurance field. You can look for insurance commissioners and agents to buy car insurance from this company.
With high financial strength and quality insurance products, MetLife has gained good ratings. It has received A+ from A.M Best and 4.1/5 from J.D. Power. These ratings prove that MetLife is one of the prestigious companies in the insurance sector.
According to the National Association of Insurance Commissioners, MetLife scores 1.00. It indicates that very few customers have complained about it. This score is better than other standard insurance agencies. A few customers of MetLife auto policy have reported issues with denials of claims and delays.
How does Metlife Work?

To provide you with a detailed MetLife auto insurance review, we have analyzed different types of auto insurance coverage options. Before making a deal with MetLife, you have to check the available policies.
Property Damage Liability and bodily injury liability-
It is an important coverage for legal fees and medical charges, which you need to pay due to an accident. When you are at fault, you need to pay liability fees. Thus, bodily injury liability coverage and property damage liability coverage will be highly valuable to you.
Underinsured and Uninsured Motorist
When you are involved in an accident, the driver of another car may be at fault. However, that driver does not have enough liability coverage limits, this underinsured/uninsured motorist coverage will ensure your financial protection. In some US states, this coverage is mandatory
Medical Payments
Although it an add-on, it is good to include medical payment coverage in your insurance policy. The car insurance policy covers funeral and medical costs when your passengers and other members of your family. This coverage is applicable for you and your relatives. However, basic liability insurance coverage is applicable for third parties.
Car Collision
Collision coverage will be useful when you get involved in a car accident and collision with any other objects. It will cover the repair and replacement costs. Some standard collision policies are applicable for a single insured vehicle.
Comprehensive coverage
The comprehensive coverage option from MetLife will protect you when you have lost your car and for some reasons like-
• Theft
• Fire
• Vandalism
• Collision with an animal
MetLife auto insurance policy with some optional coverage options-
Major car parts replacement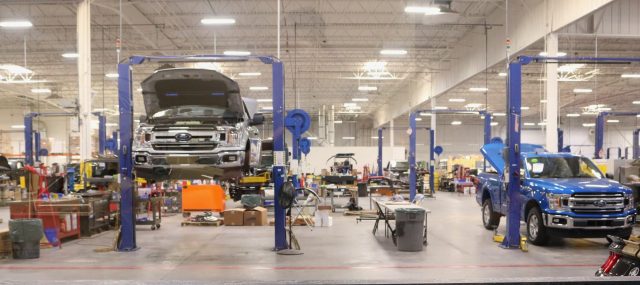 Brakes, batteries, and tires are major automobile parts. You can find a policy covering the cost for placing the parts after an accident. Car depreciation value is not relevant to it. Drivers from North Carolina cannot avail of this advantage.
New car replacement
It is applicable for cars, which have run less than 15000 miles. New car replacement cost coverage is for replacing and repairing the vehicle.
Deductible-free vehicle glass repair
While you have damaged and chipped windshield in your car, MetLife offers windshield coverage. Such insurance product will easily let you repair your windshield.
Rental Car Coverage
You may have sent your car to a repair shop, as it is damaged by accidents. However, the insurance coverage will help you with rental car reimbursement.
Legal Costs
Someone has filed a case against you and claimed that you are liable for the car collision. The car insurance policy covers legal charges and your lost wages.
Gap Coverage
You owe some loan payments for buying the car. Gap coverage covers the gap between the remaining payment and actual cash.
Travel cost
When an accident happens at a site more than 50 miles away from your home, the coverage will provide you up to $500 for non-medical costs. You will have coverage for transportation, hotel reservations, and meals.
Roadside assistance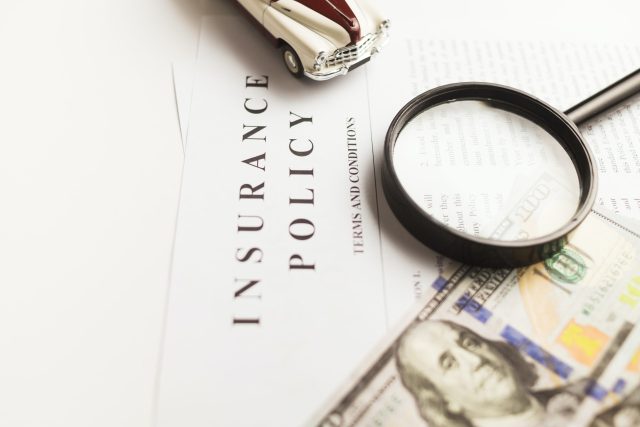 The policy helps in covering the cost of hiring roadside assistance service providers (like towing, jump-starts, and tire repairs). Although you have called for these services at your home, this coverage is applicable.
Sound Equipment Coverage
Most of the cars have audio systems, and to add aftermarket sound systems, you will find this coverage useful.
MetLife offers some special policies for those who use commercial cars. Moreover, there are other types of insurances-
• Home insurance – It is a special coverage for home.
• Boat insurance – You can insure yacht, rowboat, and other insurance vehicles.
• Condo insurance – As a condo owner, you can buy insurance from MetLife.
• Renters insurance – The applicable insurance policy will ensure your stuff.
• Mobile home insurance – MetLife home insurance insures any type of mobile home and RV.
• Landlord insurance – The coverage protects you when your tenants have damaged your property.
Click Here to Get Started With Metlife Insurance.
What are the Features of Metlife Insurance?

MetLife auto insurance policies are available with a range of features.
Bundle And Save– It is true that other insurance service providers offer more discounts than MetLife. Still, you will get an advantage from bundling a policy with other available policies. It will let you save about 10 to 15%.
Deductible savings benefit– For every claim-free year, you have a chance of earning $50 towards a deductible of about $250.
MyJourney program– MetLife customers from Delaware, Connecticut, Iowa, Minnesota, Maine, Michigan, New Jersey, North Dakota, Utah, and Wisconsin can take advantage of this special program. It is an app for checking your driving habits. It also sends feedback with additional discounts.
You can visit the MetLife website to learn more about the features.
Click Here to Get Started With Metlife Insurance.
How much does Metlife Car Insurance Cost?

We have reviewed the cost of MetLife automobile insurance to help you in getting a clear concept. For the full coverage auto insurance policy, the average cost is about $1923 every year. It is slightly higher than the average insurance cost ($1923) on a national level. However, for MetLife customers, the minimum coverage policy is around $873. But, your credit score, driving record, and several other factors can make a difference in the cost.
We have found that MetLife offers the most cost-effective car insurance premiums for older drivers and middle-aged drivers who have clean driving records. For instance, as a car driver with an age of around 45 years, you may need to pay about $76. On the contrary, younger drivers need to pay a higher premium. For instance, an 18-year old driver has to pay around $247 every month. Drivers with age range of about 55 to 65 years will find a reasonable premium rate.
Especially, the driving record will have a significant effect on your insurance costs. Let us analyze the relevant factors in detail-
Car accidents
Car owners whose driving records show accidents may not find insurance policies at a low rate. For these drivers, the rate of MetLife car insurance is over $1300. Although the record shows a single accident, you will be considered a risky driver. Thus, the insurance company will raise the rate to balance the payouts in the future.
But, the rates can vary with Not At-Fault and At-Fault accidents. However, the company will not ensure accident forgiveness. Thus, any collision would make your premium costlier.
Speeding ticket
Some of us overlook the importance of the speeding ticket. Nevertheless, it has caused a significant effect your auto insurance premium. Car insurance companies think that speeding tickets indicate your risky driving habits. That is why you will find costlier insurance premiums.
While your record shows a single speeding ticket, MetLife can increase the rate by $757. In most cases, the record shows your speeding violations for 3 to 5 years. Thus, after this period, you will find a reduction in the rate.
Low credit
Your credit score may also affect your automobile insurance rates. Bad credit naturally makes you a high-risk customer. Due to bad credit, the insurance rates can be almost $1000 higher compared to the rates for good credit. So, before applying for the car insurance policy, you can try to increase your credits. With higher credit, you may reduce your auto insurance premium during the renewal.
Other factors affecting the cost are-
The car model– There are some high-risk car models, and for repairing them you need a high amount. Moreover, burglars frequently target those models. As an owner of these cars, you have to pay a higher amount for comprehensive premiums and collision coverage. For instance, sports cars and high-performance cars can raise your insurance costs. You must focus on this fact while buying a car. It is also better to consult an insurance agent to learn about the insurance premiums.
Relationship status– Young married car drivers, who have no accident records, can pay a reasonable amount for insurance products.
Your locations– MetLife customers can find a difference in rates based on their locations. The insurance premium costs in Rhode Island are different from the rates in California.
Age– Drivers who are below 25 have a higher accident risk compared to the older ones. Drivers with an age range of 50 to 65 years have low accident risks. Thus, their rates will be low. But, some insurers who do not accept new customers whose age is above 70.
Gender– Young guys pay more for car insurance premiums while compared to that of women.
Your family members– When any of your family members is a licensed driver, it will make a difference in your insurance premium rate. For instance, a spouse with a good driving record will your insurance premium.
MetLife offers different discounts on auto insurance-
Usage-Based Insurance– Register with the app, MyJourney and obtain a driving score. It will let you enjoy a discount. The program is presently available in 20 US states. The app will track your regular driving behavior. There is a chance of getting up to 25% discount for your registration. As a safe driver, you can receive almost 30% discount on insurance premiums.
Multi-Policy Discount– This multi-policy discount is available when you have purchased more than one policy from MetLife.
MetLife-approved Defensive Driving Course– You may have gone through MetLife-approved car driving course. It will enable you to get a discount on your automobile insurance premium.
Good Student Discount– Intelligent students who have secured high grades will get discounts from MetLife.
Affiliated Organization Discount– There is a big network of affiliated organizations like credit unions and labor unions. As a member of any of these organizations, you can reduce the cost of your monthly premiums.
Anti-Theft Discount– Install safety system in your car to get a discount.
Claim-Free Household Discount– Customers who have not submitted claims for 5 years will get a discount.
Who is Metlife Best For?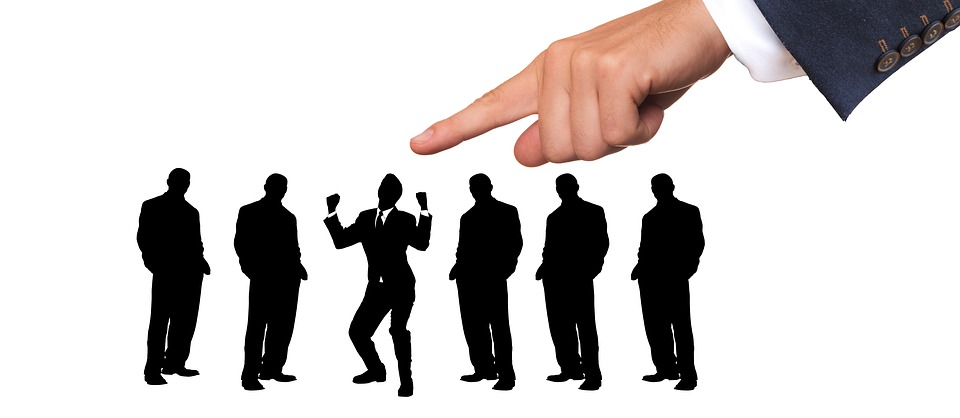 MetLife car insurance is best for those who-
Look for specialty options– Some automobile owners desire a policy, which includes several specialty options. They can rely on MetLife to get the essential coverage. For instance, you like to add some coverage for rental car and rideshare. To serve this purpose, MetLife is the right choice.
Focus more on customer service standards– Those who give high importance to reliability of customer service can choose MetLife. We have found that MetLife has scored high due to the incomparable customer service. In a Customer Satisfaction Survey (JD Power), MetLife has ranked 4th.
Like to work with agents– Some automobile owners like to deal with local agents to buy car insurance policies. As MetLife has a big network of agents, they can easily find one.
Metlife Car Insurance Pros and Cons
👍 PROS
► High customer satisfaction- The number of customer complaints is very low, and it indicates that MetLife has achieved a high customer satisfaction level.


► Multiple features and coverage options- As a MetLife car insurance policy buy, you can take advantage of different features. Moreover, there are several add-ons for your insurance policies.


► Good car rental damage coverage- Auto business owners who deal with rental cars will find benefit from this coverage. They can also buy rideshare coverage
👎 CONS
► The online quote service is not available in every US state.


► Social Security Number is needed for the quotes.
Click Here to Get Started With Metlife Insurance.
Metlife Insurance and other companies
Before making any decision, it is better to compare car insurance companies. Both MetLife and Geico are popular auto insurance companies in the USA. Moreover, both these companies ensure Personal Injury Protection, Medical Payments, Proper Damage Liability, and other coverage options. However, MetLife beats Geico, as it offers Gap Coverage, New Cars Replacement, and Glass Repair coverage.
MetLife is also comparable to Progressive car insurance. Although both these companies offer car insurance discounts, the rate of Progressive is higher. Thus, MetLife is one of the reliable and affordable insurance providers.
>> Read More About: Geico Insurance Reviews: Insurance Offers, Features, Cost, Pros & Cons
Final Verdict: Metlife Auto Insurance
From the comprehensive MetLife insurance review, you have now understood how this insurance agency provides quality insurance products. You will save money with discounts on comprehensive insurance, and other insurance policies. MetLife has scored high in the survey of J.D Power. The claims process is also easy. You can check its insurance products advertised and buy the right one.
Metlife Insurance FAQs
Does MetLife have any mobile app?
MetLife has taken steps to provide service with the best digital technologies. That is why it has released a compatible mobile app to give lots of advantages to customers. You may adjust your policy, file a claim, and pay the premium using the app. Moreover, the app will enable you to check the policy details and pay bills for auto insurance and home insurance. You may use the debit card and credit card to pay your bill. However, one demerit of the app is that you cannot make a roadside assistance request through the app.
How will I get my MetLife Car Insurance quotes?
There are different ways of availing the MetLife car insurance quote. For instance, you may approach the online site to get insurance quotes. You can also dial 855-265-4164 to get the quote via phone call. You have to provide your car information and basic personal details. You may not need the Social Security number while requesting for the quote. But, by disclosing this number, your car insurance quotes will be accurate.
How will I file a claim as a MetLife customer?
The best option for you is to download the MetLife's mobile app and file your claim anytime. Your insurance policy number is highly important while filing the claim. Moreover, you have to submit the car accident details, relevant car damage phones, and insurance-related details of another concerned party. At MetLife, the team will ask you to submit the police report. But, in case of minor car damages, you will get the quote and payment within a few hours.
What is the length of the MetLife auto insurance?
You can buy yearlong insurance policies from MetLife. After a year, you can renew your policy. During the renewal, you can find a variation in the rate due to your credit records, driving records, and claims history. You may also buy endorsements, add discounts, and adjust coverage.
Has MetLife chosen a new name?
The Farmers Insurance Group made a big deal in 2021 to acquire MetLife auto insurance and auto insurance. Thus, home and auto insurance products do not belong to the company, MetLife. Customers who have bought MetLife home insurance and auto insurance will find a new branding. Thus, you may find a new logo and name on your insurance policies. As a MetLife customer, you may communicate with the company. However, the new acquisition will not affect the customer satisfaction level.
Does MetLife offers life insurance?
Yes, MetLife also offers life insurance policy, and your term life insurance is convertible into whole life policy. You will also get death benefits from the policy.
Click Here to Get Started With Metlife Insurance.
Like this Article? Subscribe to Our Feed!
John is an avid researcher and is deeply passionate about health and finance. When he's not working, he writes research and review articles by doing a thorough analysis on the products based on personal experience, user reviews and feedbacks from forums, quora, reddit, trustpilot amongst others.