The Growth of the Online Mattress Market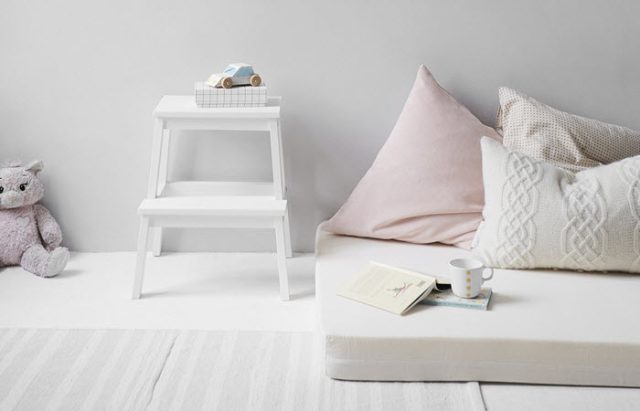 These days, people are getting new mattresses every 8 or 9 years as opposed to once every 10 years just a decade ago. Where did our sudden interest in buying beds come from? Why did the mattress market suddenly boom?
Online mattress retailers identified the complicated process of buying a bed and it overwhelms a lot of people. Here are the figures to help you understand:
80% of shoppers look for free delivery as a factor when deciding where to purchase a mattress
51% of shoppers look for a free trial before they make a decision
35% of shoppers look for mattresses that come in compressed boxes for ease of delivery and set up
Recognizing that it'll take a large paradigm shift to topple the brick and mortar portion of mattress sales, online retailers operate differently from traditional retailers.
Taking the guesswork out of buying a mattress, especially in an environment where the shopper can't take the bed for a test, online mattress retailers often offer a generous return policy and some even offer free trials.
Shipped mattresses are compressed into rectangular boxes for ease of shipment and retailers eliminate the cost of shipping companies.
Online mattress sales, while still a fledgling industry, are already beginning to make a dent in the mattress economy. Though 85% of mattress sales are made via physical stores, like specialty chains, furniture stores, and department stores, 27% are made online and that number is quickly growing. As more consumers decide to try their luck online, the appeal of shopping for a bed from home becomes more and more real.
The Big Players:
Casper, founded in 2014, is probably the most well-known of all the online mattress companies because of its frequent sponsorship of popular content creators. Though mainly an online retailer, Casper has branched out into brick and mortar stores like Target.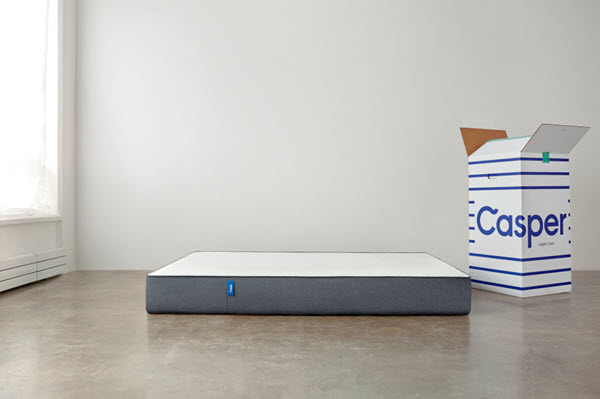 Purple, founded in 2016, follows a similar marketing strategy as Casper by sponsoring podcast episodes and other online media. Purple mattresses hold a patented polymer design that relieves back pain and supports the spine.
Saatva, founded in 2010, is more on the high-end of online mattresses, offering luxury mattresses that are much more expensive than competitors. Their target consumer age is 30 to 65, unlike other online mattress companies that are marketing towards the millennial generation.
The more affordable options:
Tuft & Needle, founded in 2012, sells mattresses for almost half the price of its competitors. They refunded early buyers a total of $50,000 when the company discovered that they were selling a pillow that's 25% higher than necessary.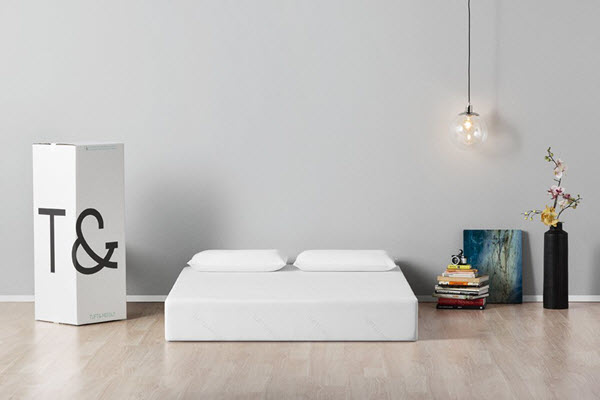 Leesa, founded in 2014, donates one mattress for every ten sold. So far, more than 10,000 beds have been donated.
Aside from being a booming business, why does a lot of big companies want a piece of the mattress market so badly?
For many investors, the disruptive nature of this new industry is very attractive.
New technologies: Casper's memory foam formula worked for companies and institutions like NASA, Muji, and IDEO.
The disruption is beneficial to investor and consumers alike. Founders saw problems within the existing mattress industry, including unfair markups and questionable sales tactics.
Tuft & Needle was developed by software developers who had this unique vision to make their company the Apple of mattress retailers.
As with any industry, innovation is necessary.
Our beds as we know them now are already a thing of the past. Soon, the entire industry will be completely digitized. The capabilities of the humble mattress are growing exponentially and even traditional retailers are waking up.
See Also: Do You Have The Right Mattress For Your Body Type?
Just take a look at these examples:
Sleep trackers help monitor breathing and restfulness during the night
Sensors that adjust firmness and softness or align your head to prevent snoring
Smart beds that are connected to other devices in the home
Online mattress companies aren't just changing the way we buy beds; they are changing the way we think about mobile retail and how far we can take its capabilities.