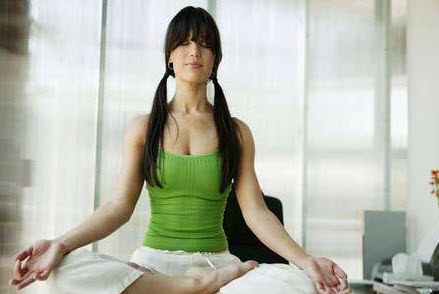 These days, our lives are more stressful than ever, or at least it seems that way.
Many of us are working longer hours for less money and facing all kinds of stress, so it's no wonder that we find it hard to unwind and relax when we get home.
Don't fear though because there are plenty of things that you can do to help eliminate some stress from your life.
Here are a few ideas for how to unwind, de-stress and generally relax once you finally get away from the office.  Put some of these techniques to work for you and you will be on your way to blowing off some steam and finding some relaxation after a hard day of work.

Leave your work at the office.
Literally and figuratively. You may have to bring home paperwork (or what passes for paperwork in the digital age) at times, but don't do it every night. Try to force yourself to do this just once or twice a week. Most importantly, don't rehash your workday in your mind when you're away from the office.
Dump your stuff.
Have a spot in the house where you can deposit your briefcase and other work-related items as soon as you get home—then forget about them until the next morning. Don't be tempted to dig though your work stuff during your time off. If the sight of your workbag lures you to drag things out and put in an hour or two, stick it in the closet.
Can the clutter.
It's hard to relax at home when you walk in the door and immediately feel like you're drowning in junk. Get rid of things that annoy or distract you. Make your crib an oasis of calm in your turbulent life.
This may take a little time, depending on how much clutter you've managed to accumulate, but actually doing it is well worth the time and effort. Make clutter removal a weekend job and go through your place with a box for the stuff you can stash away in a closet and a trash bag for what you need to toss. Yeah, it's boring, but you'll be amazed how much calmer you feel when you walk into a clean, organized space that doesn't scream out to you, "What a mess!"
Bath or shower – your choice.
Some people swear by a tub bath as the ultimate in relaxation, complete with soft music and scented candles. Others find sitting in lukewarm water boring and prefer a quick, invigorating shower. Whichever works for you, do it.
If you like the shower, invest in a shower gel with a scent you love. If you're the tub type, enhance the experience with bath gels or oils and whatever else helps you relax. Rubber duckie optional.
Get comfortable.
Get in the mood for relaxing by slipping out of your work clothes and into something comfortable. We all have a favorite hanging-around-the-house outfit. So what if it makes you look like a slob as long as it's comfy? Throw on a nightshirt, jump into boxer shorts or run around naked—whatever helps you unwind.
Have a drink.
Or two—just don't use being stressed at work as an excuse for getting sloshed and falling into bed just before you pass out. However, if having a cold beer or glass of wine helps you unwind, go for it.
Read a book.
Whether it's the old-fashioned paper kind or on a Kindle, a good book can take you away from the cares of the world. Just pick carefully and avoid a mystery that you can't put down until you find out whodunit or a true crime novel that will keep you up all night imagining noises outside your bedroom window. The ideal book for relaxing is one that's interesting but not too interesting.
Listen to music.
While classical music may sound more soothing to some, if your taste runs more toward classic rock, put some on and dance a little to work off that stress.
Don't worry if you haven't seen a relaxation technique that you think will work for you.  Keep reading because there are more tricks ahead to help you unwind after the stressful day you have just experienced.