LendingClub Personal Loans Reviews 2023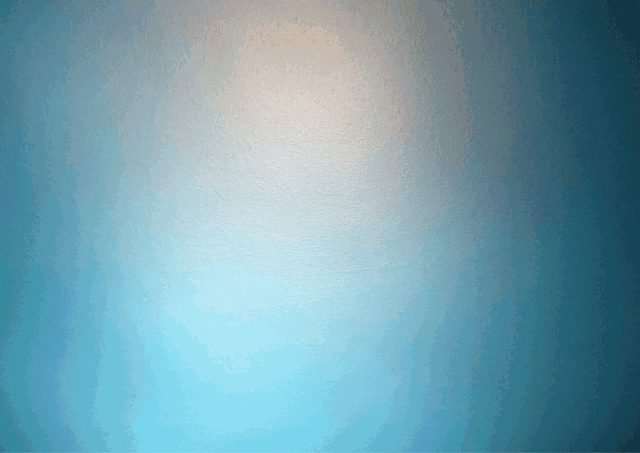 Most people believe that getting a bank loan or a personal loan from a financial institution can be demanding. You have to have to reach a certain minimum credit score, fulfill different credit score requirements, and have a good history of credit.
The credit score range for a personal loan is from 550 to 600, but the conditions you get at this range are unfriendly. At least, that is what obtains in most traditional banks when you have a credit score at that range.
A score range of 550 to 600 is considered good, and about 67% of Americans, which is why loans are expensive. Only 21.7% of Americans have excellent credit scores, and only these people have access to cheap personal loans.
The problem of poor credit scores is partly due to you not doing what will impact your credit score and get credit approval. For instance, you avoid using your credit card because you fear debt, which could mean not having a history of credit.
This is where the LendingClub personal loans come in. The LendingClub personal loans understand that few people can access loans and design loans that can truly help people.
LendingClub Reviews: Topic Overview
Lendingclub is a Fintech company that offers peer-to-peer lending of personal loans between 1,000 to 40,000 dollars, debt consolidation loans, etc. Lendingclub personal loans target people with poor to good credit scores.
In this article, we will give you information on What is LendingClub? – How it works? -Costing? and -Comparison to Other Loan Company.
What is LendingClub?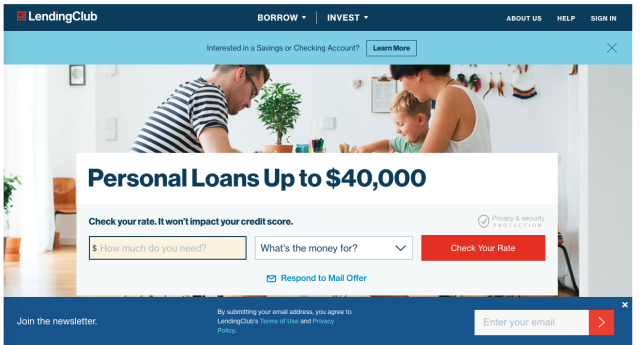 You can get a personal loan easily as you have built up a great credit history when you have a great credit score. When you have met the minimum credit score requirements, hard credit inquiry, your ability to access loans increase, at least with traditional banks.
LendingClub began working in 2006 and it's a branchless digital bank that provides banking services, business loans, credit card refinancing, debt consolidation. Also, they provide LendingClub personal loans for when you need personal loans and they have served over 60 million borrowers.
LendingClub is unique in its loan process as it partly owns the loan funds and the remaining by the peer-to-peer lenders. With its unique form of lending, the bank has achieved a high rating among customers who have enjoyed LendingClub loan funds.
Speaking of customers, LendingClub loan customers don't need a high credit score to enjoy loan amounts of 1,000 to 40,000 dollars. You can be sure you'll get a loan as there is a vast network of peer lenders and the new partner with Radius banks.
LendingClub loans offer a period of 36 or 60 months duration for the loan amounts of 1,000 to 40,000 dollars. Also, their minimum credit score requirements are low, making it easy for people to qualify for a LendingClub loan.
Click Here to Know More About LendingClub.
How does LendingClub Personal Loan work?

You are familiar with the basics and the benefits of getting a LendingClub personal loan. A LendingClub personal loan has easily reached requirements, making it the go-to if you have a poor credit score.
LendingClub doesn't only offer personal loans, they have a business loan, debt consolidation, etc. In addition, their loan payments are easy, but you have to make on-time payments to escape the penalty for late payment.
Generally, personal loans are a fast way to get money when you need money, but easy access doesn't mean a lack of caution. As with other types of loans, you have to make loan payments and to make payments.
Research is necessary when you want to get a loan, as research will tell you if the lender wants a soft credit inquiry or hard credit inquiry. It will also let you know if there are late payments, loan origination fees, prepayment penalties, and other loan costs.
In this instance, we have researched for you, and we will provide you with how LendingClub personal loans work. below:
Apply Online: Check your Rate and Choose your Offer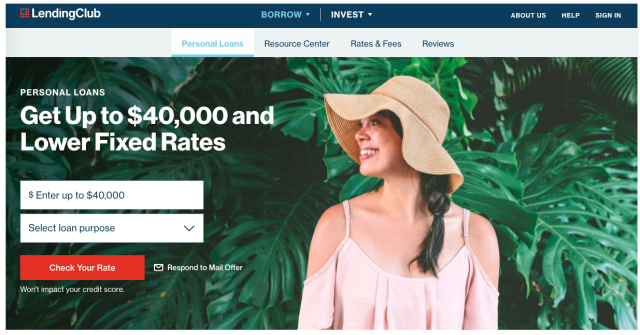 You can use your LendingClub person loan to consolidate debt, among others, but you'll have to apply online. The application will allow you to scan through the rates for the loan you need without the usual formalities.
You can now start the application by supplying a series of personal information such as your address, employment information, social security number, etc. LendingClub will ask you a series of questions about your income, the amount you want to borrow, etc.
Also, they'll ask if you have a cosigner or are borrowing alone, debt to income ratio, credit history, credit score, etc. The essence of these questions is to determine if they should give you credit approval as they don't have a minimum income requirement.
Although LendingClub didn't put it on their website, some official sources reveal the minimum credit score is 600. Don't be worried, even if you don't have any kind of score, LendingClub allows you to add a co-borrower.
Also, your interest rate would be determined by your credit score and debt to income ratio. So, after completing the application, LendingClub will bring out multiple loan offers to choose from and their prevalent rates.
From the loan offers, you can preview the available APR, interest rates, monthly payments, loan terms, etc. You can adjust the loan terms to choose the one that suits your plan.
Confirm Details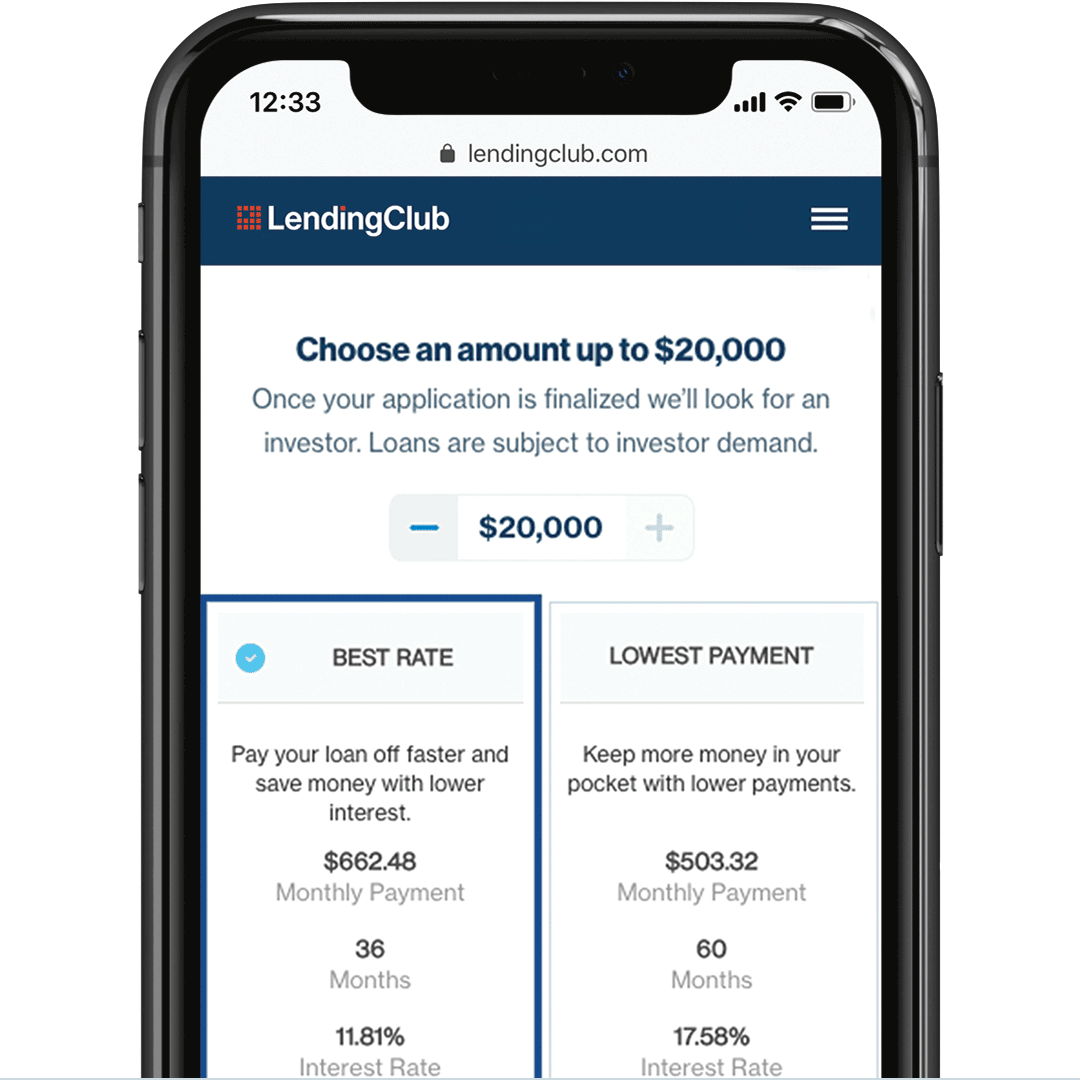 When you choose a loan offer, LendingClub will ask for proof of your income and assets, whether you have active personal loans or other loans, etc. Also, the company will ask for documents on your current debts.
The above will not interfere with your existing credit score, as the company would only perform a soft inquiry. However, the company will pull a hard credit inquiry by investigating your credit history from credit bureaus, which could slightly reduce your credit score.
After all of this and the company approves your personal loan, LendingClub ensures that you get the loan in your borrower's bank account. Although, if your personal loan is for debt consolidation, LendingClub could send it to a third-party verifiable bank account.
Loan Approval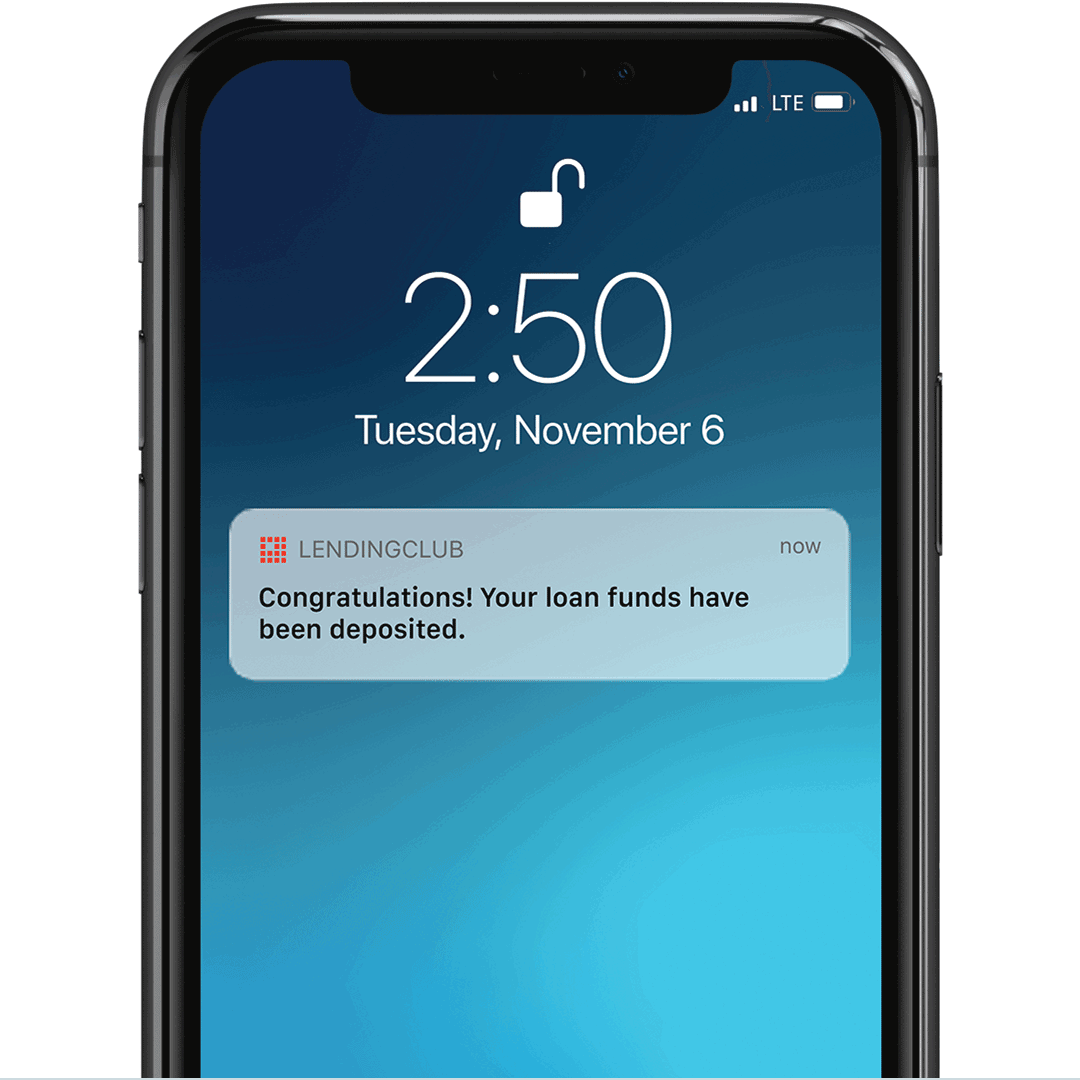 After you get your loan approval, you must begin to make a timely monthly payment. Lastly, you must know that you have to be 18 and above to qualify for a LendingClub loan, and having a low credit score could mean high interest.
What are the Features of LendingClub?
The greatest feature of LendingClub's personal loan is how it caters to the loaning interest of people with low credit scores. LendingClub personal loan is the pinnacle of financial inclusion as it ensures that people with low scores can access loans.
Below, we will discuss the features of LendingClub personal loan and why their personal loan is a must-get for you.
The Credit Score Requirement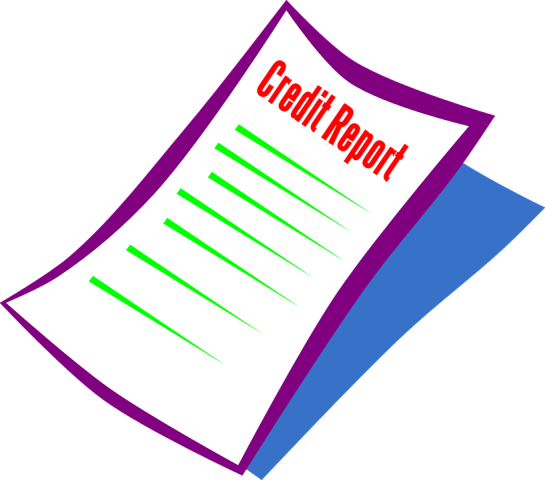 Talking about credit scores is a sure way to kill a conversation, as many people are uncomfortable with their scores. You can't blame them for this as a low or average credit score means these people don't prefer financial services.
People need loans for different things, and a low credit score should not prevent people from getting loans. Undoubtedly, it is unfair, but this is America, business isn't always fair, and fair isn't what keeps the economy running and thriving.
For LendingClub, the official minimum FICO credit score to get a personal loan is 600, but to be a prime borrower, it is 705. So, to be a borrower, you must have that 600 credit score, and to access better rates, you must have 705.
Although, not reaching the required credit score will not prevent you from getting a loan. Surprised, don't be as LendingClub allows you to get the loan you want with a co-borrower.
A co-borrower here means you would apply for a loan along with someone. Using a co-borrower has its risks and benefits, so you must ensure you truly know your co-borrower.
No Income requirements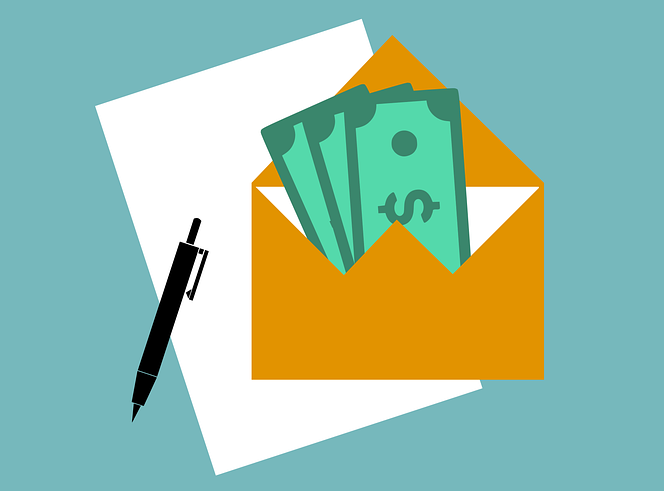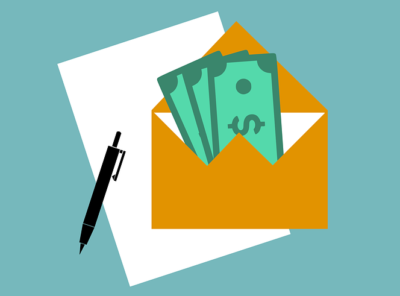 We can imagine your face when you saw the ending, surprised with a mixture of disbelief but needn't be. LendingClub doesn't have minimum income requirements but it needs proof that you are getting income when you are applying.
All you need to supply during your application process is your proof of income and if there is a co-borrower, include theirs. Also, you will be required to submit existing debt as it would be used to determine your debt to income ratio (DTI)
To qualify for LendingClub loans, you must have a debt to income ratio of about 40% if you are borrowing alone. If you have a co-borrower, the required DTI is about 35% to get personal loans from LendingClub.
Co-borrowers.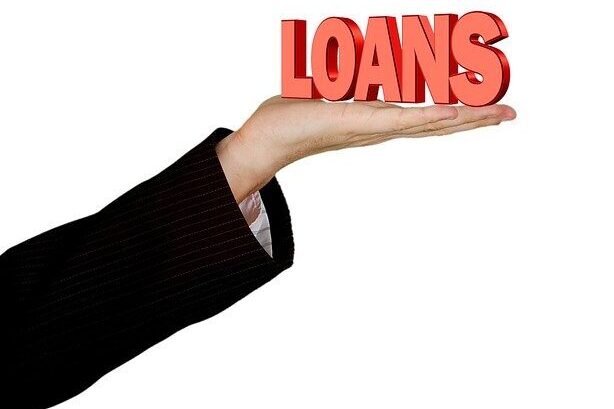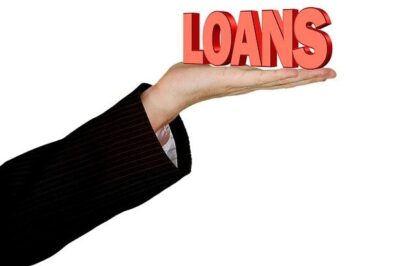 LendingClub understands that not many people can access personal loans because of their scores. So, through the LendingClub loan, you can access personal loans and business loans with a co-borrower.
When you apply for personal loans with an applicant, you will get a better APR and also get better loans from LendingClub's loan amounts range. All you need is to choose the 'two of us' when going to the LendingClub loan offer to add your co-applicant.
Payment Flexibility.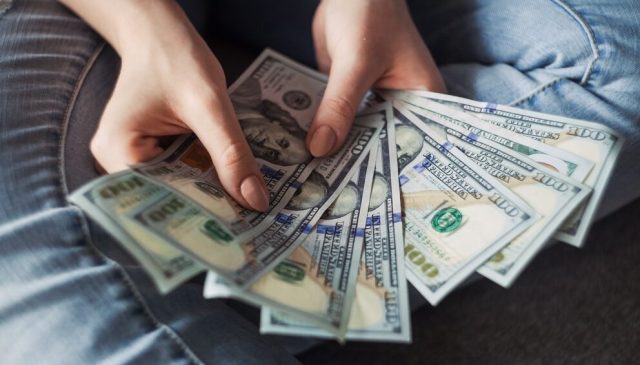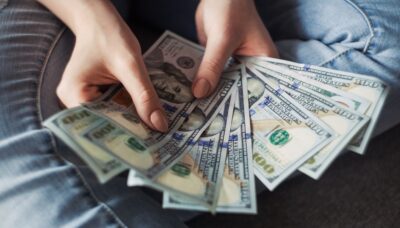 When you have a current account with LendingClub, and it is in good standing, you can change your monthly payments. This change in months' payment can be temporary or permanent, subject to your standing with the bank.
You only need your phone to make this change. For a permanent change, log into your account, go to your payment due to date section the change.
You must send an email to LendingClub not less than 3 days before your loan payment date for a temporary change.
Loan Amounts Range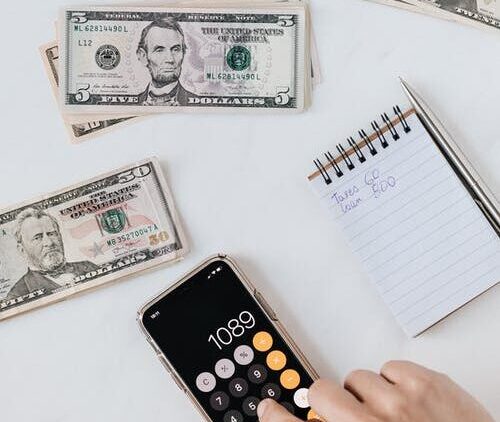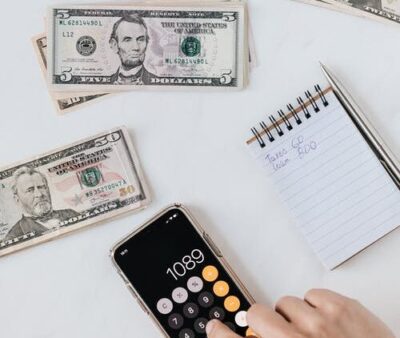 Depending on your credit score, you can apply for personal loan funding alone or along with someone. You can have access to personal loans ranging from a thousand to $40,000.
Interestingly, you would only pay a small loan origination fee.
Manage Account Online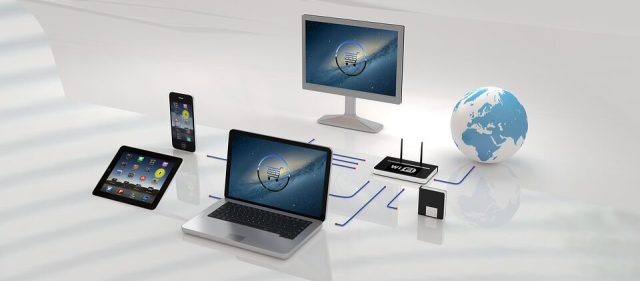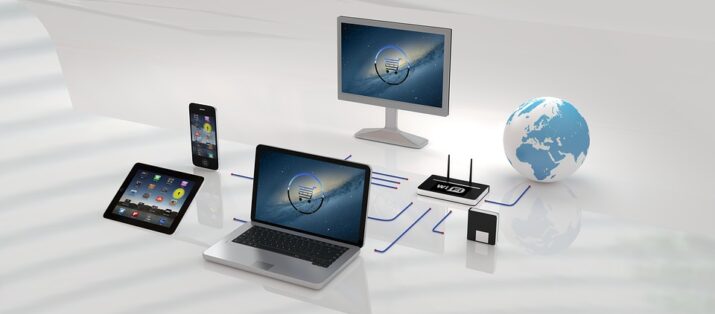 LendingClub has mastered the digital space and the art of mobile app for banking. The mobile app focuses on accessing general banking products.
Thus, you can visit their website on your phone, tablet, or computer to manage your account online. On any of those devices, you would be able to track your application process, etc.
Easy Application
The LendingClub personal loan application process is easy, and this is one of the reasons many users approach LendingClub for loans. You only need to fill an online form, and you get multiple loan offers in a short time.
Also, you can be assured that there are multiple lenders with different rates you can choose from.
Reasonable Fees.
LendingClub is the bank for the masses when it comes to getting loans with a fair credit score. Also, LendingClub values the personal finance of its users and won't ask you to pay different fees to sustain your loan.
A personal loan with LendingClub club is a straightforward thing without hidden fees. The company is precise in its dealings and would ask you to pay an origination fee at the beginning.
In addition, the LendingClub will ask you to pay late payments if you don't pay within 15 days of the due date. Apart from those, LendingClub will not ask you to pay prepayment penalties, application fees, etc.
Loan Period
When you apply for a LendingClub loan, you have two loan periods to choose from. These periods are 36 months or 60 months.
So with the long duration of the loans, you can easily pay up your loans throughout a long period.
LendingClub fees
As we have mentioned earlier, LendingClub club is straight into dealings, and below, we will provide a clear picture of their costs.
How much does LendingClub Cost?
Origination Fees. First off, the company doesn't require a prepayment penalty. This means that you won't be charged for on-time payments or early payment of your loans before the due date.
Also, the company won't charge you for the application fee, broker fee, etc. What LendingClub club requires from you is an origination fee which is charged at 3 to 6% of your loan money.
Note that your credit report determines the percentage of your origination fees, and it would be removed from the loan amount. Averagely, LendingClub charges a 5% origination fee.
Prepayment Penalties: We have always found the concept of prepayment penalties amusing as to why should you be charged for paying your loan early. We see it as banks trying to be greedy, and luckily, LendingClub isn't like that as they don't charge you for paying your loans early.
APR: The company's personal loans have an APR of 7.04% to 35.89%, with the average APR being 15.95%. The APR varies from customer to customer based on your history, DTI ratio, your loan amount, among other factors.
Note that you won't qualify for LendingClub's discounted rates when you agree to make automatic repayments. Yes, there are discounts in the APR.
Late Fees: LendingClub demands late payments only after the company has given you 15 days after the last due date to repay. The late fee costs either $15 or 5% of the repayment amount and would also report you to credit bureaus which could harm your credit score.
Click Here to Know More About LendingClub.
Who is Lending Club Best For?
Those with low Credit
LendingClub loans to borrowers who have less than the required score to access loans. Most lending institutions only loan persons who have good scores within 670 – 739 or higher.
LendingClub is one of the few lending institutions that consider those with a fair credit score of 600 to 660. However, depending on the circumstances, you can access loans with a co-applicant who has less than desirable scores.
When you co-loan with someone, you will be able to access a greater amount of loans with better rates.
When you Want to Consolidate debt
With LendingClub, you can get a personal loan to consolidate debt. The loans you can get for debt consolidation purposes have competitive rates that can assist you in auto refinancing your loans easily.
You can use the personal loan you get from LendingClub to refinance student loans, consolidate credit card debt, etc.
People who have co-applicants.
When you have co-applicants for a loan, LendingClub is the best option. LendingClub will allow you to get competitive rates and increase your loan amount when you loan with a co-applicant.
People who are familiar with digital banks
If you are comfortable with using online banks, LendingClub is just right for you.
Click Here to Start Your Loan Application on LendingClub.
LendingClub Pros and Cons
✅ PROS
▶ Easy Application
You can easily apply and get loans in a short period. All you need to do is fill the questionnaire, and you will get the offers that will suit you.

▶ Minimal Fees
LendingClub has a loan structure that you can easily identify. There are no hidden monthly payments, and you won't be charged an unexpected interest rate in the future. However, you have to pay the origination fee.

▶ Co-applicants
LendingClub allow you to get better rates and larger amounts when you get a loan with a co-applicant.
🚫 CONS
✖ Fees
LendingClub collects a loan origination fee from borrowers and collects penalty fees for late payments. Note that this penalty fee comes after a 15-day grace from your payment due date.
Personally, their fees are cheaper when you compare their other financial institutions.

✖ High APR
LendingClub's interest rate is high, especially when you have a low score. The interest rate is between $8.05% to 35.89%, and it is considerably higher than the normal rates.
Many customers are comfortable with the rates as LendingClub has offered more than 60 million people loans.

✖ The Bank Reports You to Credit Bureaus 
LendingClub will report you to the credit union when you pass the 15-day grace after your due date.
Lending Club Compare to other Loan Company
| Loan Company | Annual Percentage Rate | Minimum Loan Amount | Maximum Loan Amount |
| --- | --- | --- | --- |
| LendingClub | 7.04-35.89% | $1,000 | $40,000 |
| Upstart | 5.38-35.99% | $1,000 | $50,000  |
| Prosper | 7.95-35.99% | $2,000  | $40,000  |
Lending Club vs. Upstart
LendingClub is a financial company that started operations in 2006 and has spent years in the finance industry. The company has a reputation for being a great company and has remained customer-friendly, preserving their business ideal.
LendingClub has provided alternatives for people that have fair scores, and they try as they reasonably can to allow many people access their loans. For instance, these people can use co-borrowers to get loans that their low scores might not get and get better rates.
Also, the DTI ratio for LendingClub borrowers is averagely 18.12%, and this suggests that the company is more inclusive with its loans. This is better than the average DTI ratio of Upstart, which is about 20%.
So, without disrespect to Upstart as a company, there as certain aspects that make LendingClub better.
Lending Club vs. Prosper
LendingClub and Prosper have a similar experience when it comes to providing online lending services. Both banks combined began peer-to-peer loans and have helped people get access to billions of loans and offer similar services.
Even with their similarities, a couple of differences make LendingClub the better institution to get your personal loan. One of such differences is in the amount range of the two companies as LendingClub offers $1,000 to $40,000 to Prosper's $2,000 to $40,000.
LendingClub is more accessible than Prosper as it requires a lower credit score before you can get approval. This is one of the reasons why customers love them and why they have attended to more than 60 million borrowers.
Also, the DTI ratio for LendingClub borrowers is lower, suggesting that the company is more inclusive with its loans. This is better than the average DTI ratio of Prosper, which is higher.
Conclusion
LendingClub is one of the best online lending institutions you can ever do business with. The institution has strong connections with the consumer financial protection bureau which means that consumer interest is assured.
LendingClub has low-interest rates and offers its customers a total loan of forty thousand dollars. In addition, it offers other loans like home equity loans, etc., which means its options are diverse.
Also, the bank has minimum requirements, which means there is a higher chance your loan will be approved. It is not necessary that you have a great score.
The bank encourages you to do try to make payment as it doesn't charge a penalty for paying early. This review has given you a depth analysis of LendingClub and its offers.
Frequently Asked Questions
Is LendingClub trustworthy?
LendingClub is trustworthy as your bank account details are secure with them. They have multiple lenders that are accredited and straightforward interest rates
What is the minimum credit score for LendingClub?
The minimum score ranges from 600 to 660.
Does LendingClub do bad credit?
As an online lender, LendingClub encourages and links you with peer-to-peer lenders. The company allows you to get loan proceeds with fair credit.