Keeper Password Manager Review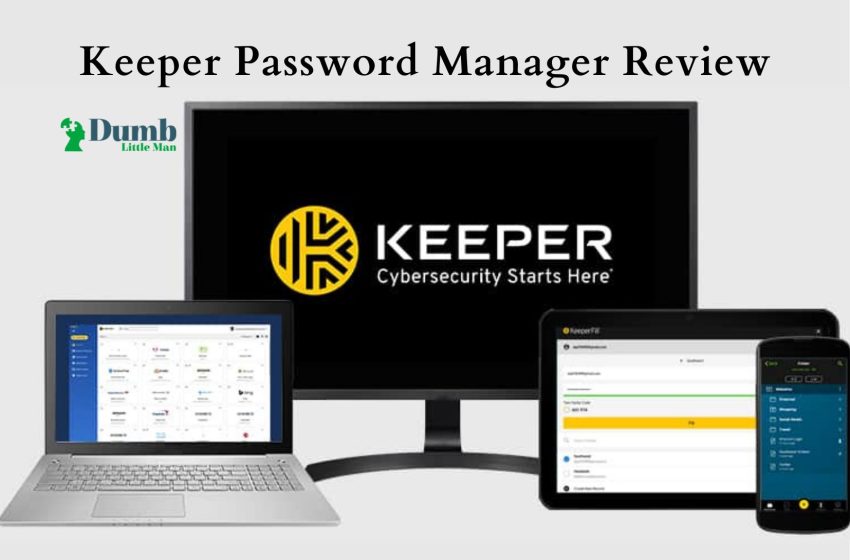 Is the keeper the best password manager? What features does it offer and how well does it when it comes to security and privacy?
A promise like every other top password manager you can find. The keeper comes with a lot of promises but how well do they hold up on their end of the bargain.
What are Password Managers?
A password manager is a computer programmer that allows his user to generate, store and manage their passwords in online and local applications.
Nowadays, having a password manager saves you from cyber-attacks and keeps your data protected.
What is Keeper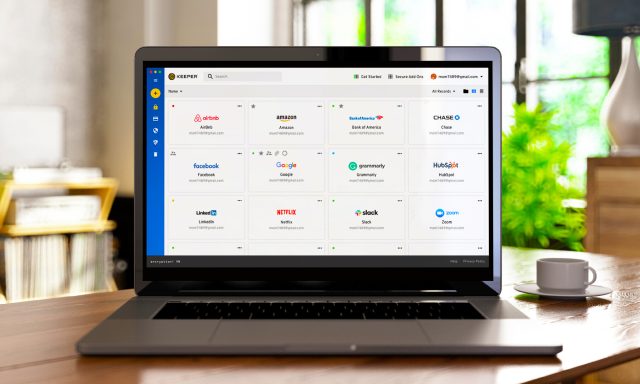 Keeper is a password manager and digital vault to secure your personal, financial, and other sensitive information. Keeper secures all your information by using 256 bit AES encryptions.
Solid security and user-friendly interface on top of that. You have a range of reasonably priced plans to choose from giving you exceptional value for money.
The good news is that readers get an exclusive 30% discount on keepers. All you have to do is to visit the keeper's official website.
Click Here to Get Your Exclusive 30% Discount from Keeper
Make a new keeper account. This discount will be automatically applied but keep in mind that this offer is only available for a limited time so act fast.
Secure Password Generators
Keeper generates secure, unique, and strong passwords for all of your applications and accounts. Store all passwords into secure digital vaults which you can easily access from anywhere.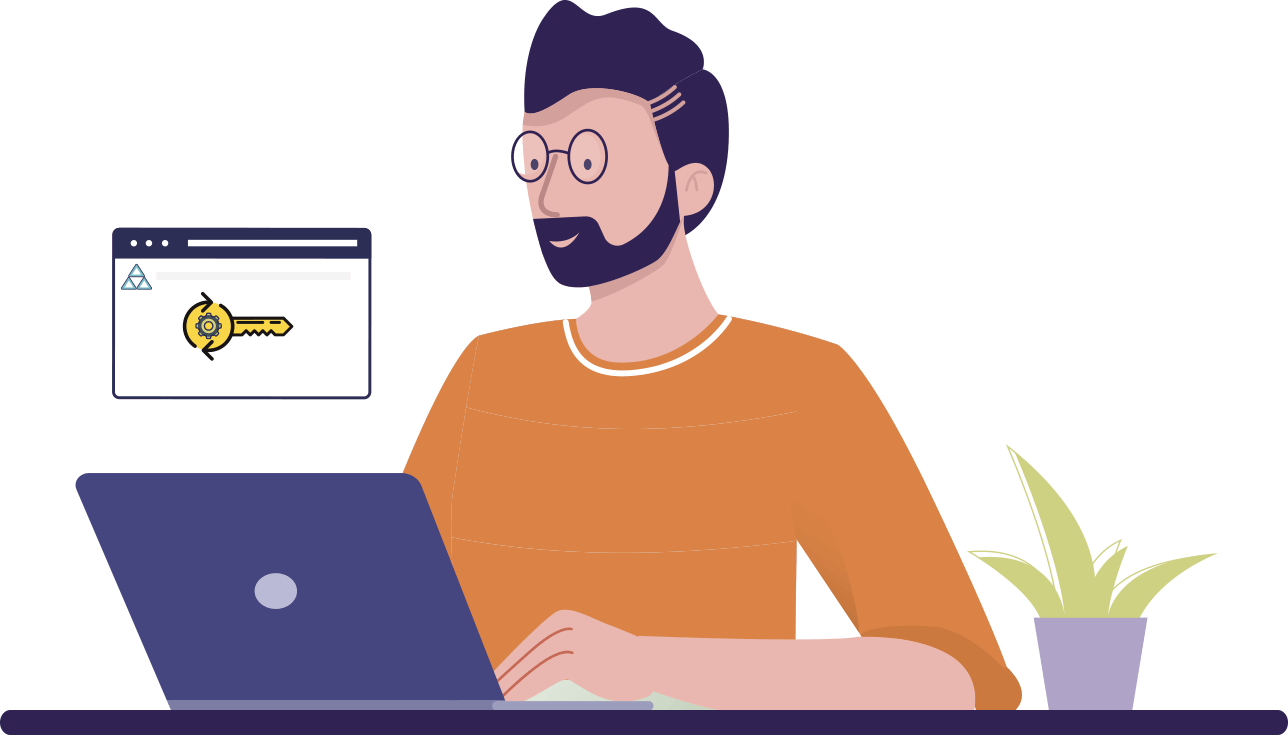 Keeper always generates a secure password for their user safety. It generates passwords by using alphabetic words in lower and uppercase.
They also include numbers and special characters in the password which make your password stronger.
Autofill passwords
Keeper also provides the autofill feature which makes your online life simplified and easy because they save all of your login credentials for those websites with which you had accounts.
Keeper password manager & Secure Vault stores your login credentials in an encrypted vault that you only can assess with your master password.
Autofill feature in keeper also helps you to autofill your payment information and also autofill; your billing address and shipping address. which are stored in their password vault.
Master Passwords
We will look at whether his security-keeper keeps up with the highest security standards in the world. Password managers protect your data with AES 256-bit encryption.
which is also impressive as you would expect the keeper uses a zero-knowledge approach. which means the company never sees or stores a user's master password.
In short, the zero-knowledge approach is a very good thing as it bolsters trust and transparency giving you peace of mind that nobody will be able to read your data without your permission
Way to Recover the Master Password
You should also bear in mind that keepers will never be able to help you if you forget your master password. Because of that approach, keepers still provide a few options for account recovery when signing up. You will be asked a Security question whose answer you will need to provide when trying to recover your account after your account creation.
The company creates a data key that it uses for encrypting and decrypting every item inside a user's vault by default. The data key is encrypted with the user's master password but the company does store another copy of the key that is encrypted with the User security question.
Is the Keeper Password Manager Safe?
Keeper definitely stands when we talk about the best password manager. We also know that a few plans of keepers are a bit high and they also can't provide the money-back guarantee.
The main and best part of the keeper is that they allow their user to take a 30-day free trial.
After the trial ends, if the user is satisfied with their service. Then he will definitely buy their premium password manager service. You also don't have any need to provide your credit card information at the time of trial.
The Feature that Makes Keeper Different from Other
First, we will cover the features offered by keeper being one of the leading password managers on the market.
You'd expect the keeper to come with a lot of features and it doesn't disappoint at all. It's a packed password manager pampering users with a wide range of features to enhance their experience. For instance, it comes with a password generator that helps you to create a complex password each time you create a new online account. By default, it generates a 12 character password.
However, if you choose to update one of your passwords through keeper you will be given a 16 character password. If you don't like the password That has been created for you, you can tap or click on the field to type in your preferred password.
Secure File Storage

In Secure file storage, you have the complete right to organize and save your private file in the keeper's password manager.
you don't have to worry about that because even the keeper's algorithm doesn't know what your master password is.
Your files are end to end encrypted. You can quickly upload and store any type of private file in your device. Your file may be in the form of pictures and video.
Plans and Pricing
We will examine the different plans on offer and their prices. keeper is an affordable password manager. Option for their needs the entry-level plan is personal which costs $2.91 per month and is billed annually. however, it does come with limitless password storage.
It can only be used by a single user and of course, the single user can use it on multiple devices If you're looking to see how good the premium version is it comes with unlimited password storage.
The bundle offers a dark web monitoring keeper chats secure file storage. which are all amazing features to have on hand.
However, the price for this one doubles the original plan. but it's still a fantastic option to have apart from the personal plans.
The company offers a wide range of multi-user packages. For example, the family plan offers 5 licenses. while only costing $62.4 per month.
It is only a bit more than double the price of a regular subscription. It's also worth noting that the family plan offers 10 gigabytes of cloud storage. which is a worthwhile inclusion.
Easy to set up
We will look at the setup and ease of use. It's amazing how easy and straightforward the keeper is to set up and use. Even for users who have no prior experience with password management applications. The first thing you have to do is register for the free trial on the company's official websites.to start you only need a valid email address.
Bear in mind that the trial lasts for 30 days for individuals and 14 days for businesses. After you have done that you will be asked to input a master password, a security question, and an answer.
As we pointed out previously, the security question is only there to help you regain your account if you ever forget your master password. Besides, few password managers can get smoother than keepers; its interface is straightforward and intuitive across all compatible platforms. It enables users to create usernames and passwords for their accounts.
On mobile device
In the keeper app, android users have to grant it a couple of permissions but only when they use it for the first time.
meanwhile, iPhone users will need to give it access every time they want to use it. Apart from the key features, we have mentioned there are several other basic and advanced features you will find appealing in a general keeper.
Emergency access
that's why you must use a security question that you are the only person who knows the answer to without the two-factor authentication activated.
A hacker only needs to know the answer to your question and access to your email to breach your account.
As an alternative, you can choose five emergency contacts who can access your vault when an emergency arises this way one of the contacts can help you regain access to your data.
Two-factor Authentication
if you forgot your master password just make sure the people you choose are people you can trust with your life.
Another security measure provided by the keeper is two-factor authentication. While this doesn't imply anything negative about keeper security we advise you to enable two-factor authentication.
As it's the last line of defense, thankfully keeper offers support for theBest two-factor authentication apps such as google authenticator and yubikey to wrap it up. the keeper performs admirably.
Browser Extension
To make keeper more convenient for their user they also have their browsers extension. It also allows their user to open a new tab by just clicking on the web extension and autofill specific website login credentials.
This extension is available for every web browser like chrome, firefox, UC browser, opera mini, and many more that Is also available for Mac and windows as well.
Identity Payment Details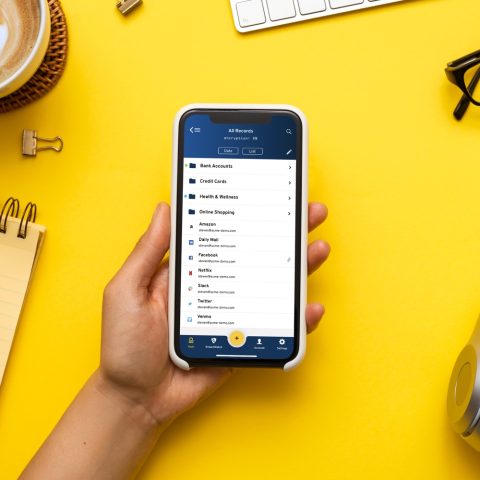 This feature allows you to scan and store your payment information. this way whenever you open an application that requires your payment information, the autofill feature does that for you.
Keepers also allow you to create and share your encrypted files with your employers and colleagues.
Separate Personal and Business Vault.
To protect their information employers switch their personal vault to business vault. They can perform this on multiple devices at once.
Strong Algorithm Encryption
Keepers use AES 256 bit for their data encryption. AES 256 is an algorithm that is trusted by the government of the United state.AES 256 also came with 196 and 128bit.AES256bit is used for heavy-duty encryption.
Keeper's Custom Support
Finally, let's take a look at how the company fairs when it comes to support. Like most decent password managers, the keeper offers direct support with email support and 24 7 live chat.
It's really incredible to get in touch with support by clicking on the help button located at the bottom of the page. Once you click on that you will be taken to the support hub. There you can check the keeper system status,
However, if they cannot resolve the issue they can contact support through the most convenient means 24 * 7 live chat. The representatives are fast, responsive, and always ready to help.
While email and live chat support are always available. We don't think you will need them. Often as we mentioned earlier the company has a bundle of self-help resources from basic video tutorials to comprehensive guides.
Security audit
In the end-to-end user vault, keepers provide you with the best information about your password and password strength.
Desktop and mobile devices provide their user security audit.in this, they describe user week points.
They measure the password in the following way.
Very weak <20.
Week 20-40.
Good 40-60.
Strong 60-80.
Very strong 80+.
Always try to secure more than 80 while choosing a password for the keeper vault.
Dark web monitoring
It is important which you recognize whilst certainly considered one among your passwords has been a problem to a facts breach.
BreachWatch video displays the darkish net for breached bills and indicators so that you can take motion to shield your online identity.
BreachWatch is completely included together with your Keeper Password Manager.
Keeper secret manager
Keeper Secrets Manager gives your DevOps, IT Security, and software program improvement groups a totally cloud-based.
Zero-Knowledge platform for dealing with all your infrastructure secrets and techniques which include API keys.
Database passwords, get entry to keys, certificate,s and any form of exclusive data.
Common use instances for Secrets Manager include:
Removing hard-coded credentials from supply code.
Replacing configuration record secrets and techniques.
Pulling secrets and techniques into CI/CD structures like Jenkins, GitHub Actions, and More.
Protecting the right of entry to privileged passwords, API keys, and different controlled secrets and techniques.
Providing vault gets the right of entry to machines and applications.
Easy and Secure messaging
Keeperschats allows you to chat with anyone with any burden of your privacy in mind because what you are gonna share is under your control.
Easily invite friends, family, and colleagues to have a secure and safe chat with them.
Final words
Keeper offers one of the best security managers with a simple interface to make it easy to use for their customers.
Prices are comparatively very low as compared to other password managers. In short keeper password manager is the best when we talk about the feature, ease of use, pricing, and security as other password managers are not providing.
Let us know in the comments if you have any suggestions for us.
Like this Article? Subscribe to Our Feed!
At Dumb Little Man, we strive to provide quality content with accuracy for our readers. We bring you the most up-to-date news and our articles are fact-checked before publishing.