5 Best Ways to Use Technology To Land Your Dream Job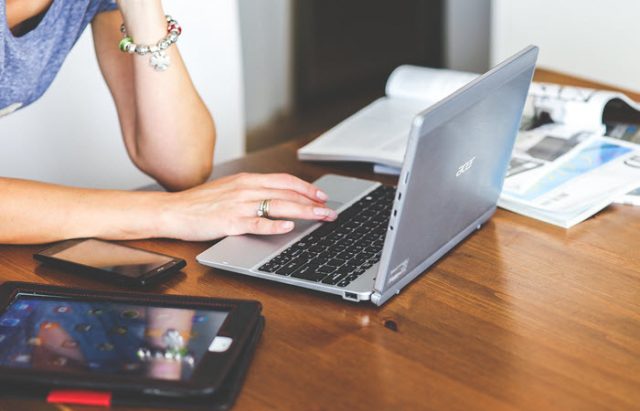 Looking to move on from your dead-end job? Are you struggling to even land an interview?
The modern corporate world is so brutally competitive that you don't even need a job to be severely stressed.
"We'll be in touch." "We'll give you a call." "We'll let you know soon."
We've all heard these responses before. And for a job seeker, there's nothing worse than waiting for that call. You know it can turn your life around. But, deep inside, you've already accepted that it may never come.
Fortunately, there are now technologies that can solve this issue. Apart from apps that can help you be visible to prospective employers, here are 5 ways technology can help boost your chances of getting hired.
Use Site-Builders to Create a Portfolio
The first solution is so simple. It can actually be accomplished in just a few minutes.
With platforms like SquareSpace, Wix and WordPress, you can easily create a professional-looking online portfolio from scratch. All you need to do is to register, apply a portfolio theme and fill in your information.
An online portfolio isn't only a great way to highlight your skills, qualifications and experience, it can also show employers that you know your way around technology. This a highly sought-after skill among forward-thinking companies, especially now that technology evolves at a rapid rate.
When it comes to designing your portfolio, remember that there is no formula that can guarantee success. Just be sure to pick a template that speaks your personality, be concise and make it easy to find links to your work samples.
Spice Up Your Resume with Graphics
Whether you like it or not, the best employers receive countless applications on a daily basis. The chances of your resume being noticed are slim, especially if you used a generic template with boring, plain-text information.
If you want more employers to notice you, consider handing over an infographic resume instead. This incorporates visual elements, like diagrams, timelines and various charts, to convey information more efficiently.
Here is a charming example from Hollywood's very own Ashton Kutcher:


Infographic source
You can use a free editing app, like Canva, to create your own infographic resume. Simply register for an account, choose a fitting infographic template and use the drag-and-drop interface to personalize your design. Anyone should be able to pick it up within a few minutes of exploring the interface.
Run an Interview Simulation
A killer infographic resume would be useless if you will only choke on the actual interview. Simply put, you should never head to an interview without preparing for the most basic questions.
Vague questions like "Tell me more about yourself.", for example, can easily be answered by enumerating your main selling points.
You don't have to prepare witty or jaw-dropping responses. You just need to raise your confidence by knowing what to expect. Learning the most common interview questions from blogs and online communities is a step towards the right direction.
There are also free platforms, like Interview Simulator, that can help you get a glimpse of what conversations are like inside an interview room. If you want something less complicated, you can also search YouTube for channels that upload interview simulation videos.
See Also: 6 Interview Hacks That Are Sure To Land You The Job
Develop Your Own Personal Brand
To help you reach more employers, you should invest in building an online presence through multiple channels. Social media websites, for example, is a great way to boost your visibility to prospective employers, In fact, statistics show that 60% of employers today use social media networking sites, particularly LinkedIn, Facebook and Twitter, to screen applicants.
But, why stop at major social networking platforms when you can further elevate your online authority through other free channels?
Creating and maintaining a blog is one great example. You can easily add it to your existing portfolio site at zero cost. You can also leverage real-life networking platforms, like Meetup.com and Eventbrite. These sites will help you expand your networks by connecting you with like-minded individuals, including those in the same field.
See Also: How Your Car Can Affect Your Personal Branding
Create Automatic Email Alerts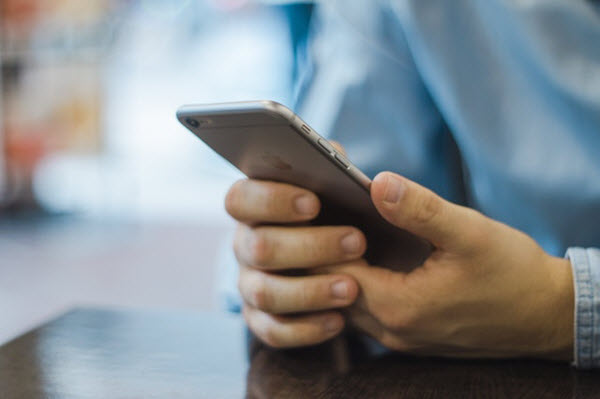 Still failed to land an interview with your latest application?
Don't worry. You can always apply for the next one.
But, if you want to be first in line, you should use a tool, like Google Alerts, to receive online job postings as soon as possible.
To set up Google Alerts, simply log in with your Google account and type in keywords like "programmer jobs" or "copywriter jobs". Look at the preview to see if your keywords generate job postings from companies. If yes, insert the email address where you want the alerts to be sent and click 'Create Alert'.
Getting a job is never an easy task. Fortunately, there are job hunting tips that can make the process a lot easier. Whatever you do, you should develop an optimistic mindset, especially now that employment rates are on an upward trend.