And The Oscar For The Best Speech Goes To…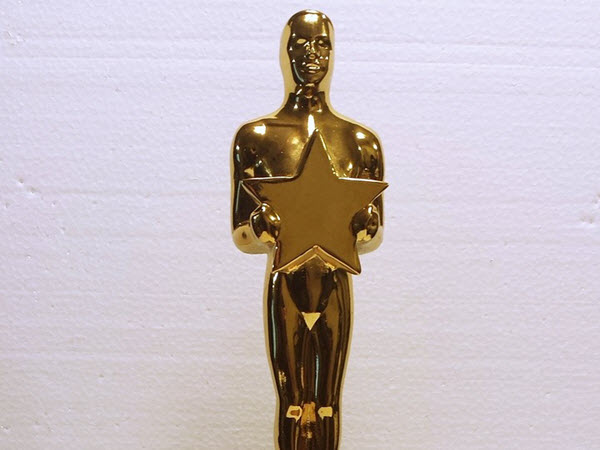 Also called the Oscars, the Academy Awards is one of the most significant and highly anticipated annual events in the film industry. The set of awards is given by the Academy of Motion Picture Arts and Sciences to recognize cinematic excellence.
And there is no actor/actress that won't love to hear his/her name called after the much-awaited "And the Oscar goes to…" announcement.
According to the speeches of the actors who were lucky enough to carry the Oscar statuette, they've been dreaming for that moment ever since they were kids.
For example, when Kate Winslet received her Best Actress Award during the 81st Academy Awards for the movie "The Reader" in 2008, she shared about how she'd dreamt of winning an Oscars from when she was eight that she would hold a shampoo bottle to imagine the moment.
"Well, it's not a shampoo bottle now! I feel very fortunate to have made it all the way from there to here…" – Kate Winslet
Or do you remember Whoopi Goldberg when she received her award for Best Actress in a Supporting Role back in 1990 during the 63rd Academy Awards for the movie "Ghost"?
In her acceptance speech, she said, "….Ever since I was a little kid I wanted this."
But apart from having their names called, these actors and actresses were also thrilled to share their remarkable acceptance speeches. People search them on YouTube and other platforms to find inspiration and get an idea on how to prepare a great Oscars speech the people won't forget.
Viola Davis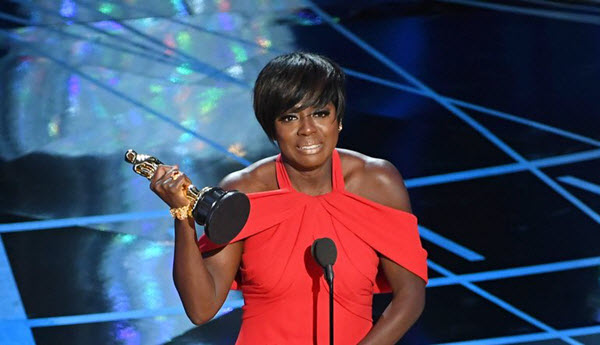 Her speech was one of the most emotive and powerful acceptance speeches. In fact, it was considered the best during the 2017 Oscars.  Jimmy Kimmel, the main host, joked that Viola had just won an Emmy Award for her speech.
Excerpt: "You know, there is one place that all the people with the greatest potential are gathered and that's the graveyard."
Halle Berry
She nailed one of the best Oscars speeches of all time. She made it even more memorable as she opened the door for black women in the industry. Halley Berry was the first African-American woman to receive the prestigious award in 2002.
Excerpt: "And it's (the moment) for every nameless, faceless woman of color that now has a chance because this door tonight has been opened."
Robin Williams
After his humorous and sweet speech, he broke down and express appreciation to his father who told him to have a backup profession when he expressed his intention to be an actor.
Excerpt: "Most of all, I want to thank my father, up there, the man who when I said I wanted to be an actor, he said, 'Wonderful, just have a back-up profession – like welding.'"
Tom Hanks
Showing the qualities of a notable man and a lovable film artist, the 1994 Best Actor awardee for the movie "Philadelphia" delivered a very memorable speech paying tribute to AIDS victims. And that's one thing that made his speech one of the best of all time.
Excerpt: "The streets of heaven are too crowded with angels. We know their names. They number a thousand for each of the red ribbons we wear here tonight."
See Also: 4 Lessons from Oprah's Golden Globes Speech You Need to Remember Each Morning
Tips for Giving a Great Oscars Speech
Before that big day comes, prepare for it. Apart from a designer gown or suit, you should get your speech ready to prevent a potential mental block, which then becomes a disaster.
Don't try to thank everyone or you'll end up forgetting someone. After all, no one wants to hear a parade of names without actually noting who they are or what they did to help.
Be spontaneous and let it out! No one wants a thoroughly rehearsed speech, one being practiced since you were 10. You should use that euphoric spontaneity. Besides, speeches are the only unrehearsed moments at the Oscars.
Share a brief story of someone that had influenced your life. This person can be from the movie industry or the past. It can be your father or high school drama teacher.
Rehearse! If rehearsing your lines for the movie helps to master the kind of emotion to put into them, you will also benefit from rehearsing your speech. But again, leave some space for spontaneity.
Do you still believe that Hollywood stars have an inborn talent in public speaking?
They don't. In fact, it took them a lot of time and effort before they become a real artist. However, it can be easy to forget that because each celebrity is uniquely talented.
But just like the rest of us, they're humans who also struggle with challenges. This includes speech disorders that, fortunately, have made them stronger.
For example, Marilyn Monroe, who had a trademark breathy voice, had stuttering issues that persisted throughout her life. Thanks to her speech therapist who taught her ways on deliberate breathing before speaking to improve fluency, she shone like the real star that she was.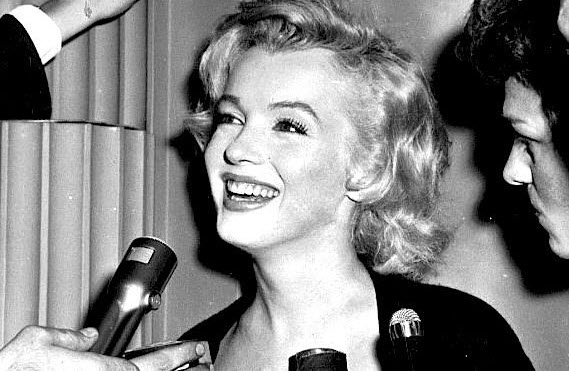 And then there is Samuel L. Jackson. He's one of the highest grossing actors of all time and he happens to be a stutterer. The prolific and powerful American actor who received commercial and critical acclaim for roles in dozens of films, including Jurassic Park and Pulp Fiction, also struggles with stuttering. Most people may not even know about it.
Until now, Jackson is not without the bad days. He's still having his G days (G-g-g-e-t…), B days and S days. But then, he noted that he figured out a way to overcome them.
He also found that acting is a good way to deal with the problem, as also suggested by his speech pathologist. And in his speech at the 2013 American Institute of Stuttering Gala, he addressed stutterers and told them that it is okay for people to wait for what they (stutterers) have to say because it's important.
Jackson also said that everything could make them stronger and that they're even stronger than the people who do not have stuttering issues.
Final Thoughts
It is always a wonderful reminder to more than 68 million people who stutter that they can be just as engaging, brilliant, funny, unique and award-worthy as those who don't. The fact that even some Hollywood stars who now enjoy global stardom are no stranger to the condition can also inspire them. With hard work, patience, and professional help, they can gain fluency over time and be speech-ready!
Like this Article? Subscribe to Our Feed!