Improve Your Productivity, Comfort, Safety and Have Some Fun With These Nine Products Under $100 That are both Cool and Useful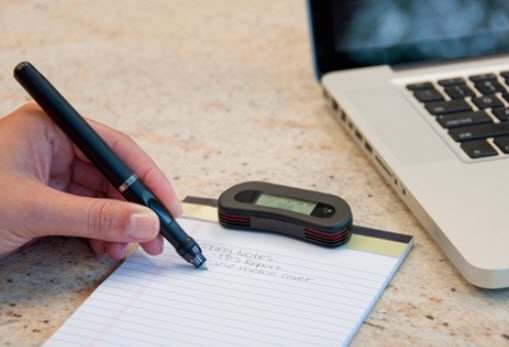 You really have to give some major credit to mankind.
More and more innovative products are hitting the shelves that make life a lot easier, and a lot more fun.
Best of all, many of these clever inventions can be had without having to give up an arm and a leg in the process.
With that out of the way, here are nine products under $100 (before taxes!) that are not only cool, but they're also useful.  Some can actually help to keep you out of trouble or help you get through a zombie apocalypse while others are just pretty cool.

SOL Survivor Kit – $59.95
Its full name may be the Survive Outdoors Longer Survivor Kit, but the SOL in the title really stands for something else.  I'd put it here, but it involves some naughty language, so look it up on Google.  The SOL Survivor Kit comes in handy when you're "out of luck."  You could be on a hiking trip in the great outdoors, or you could find yourself under the attack of zombies post-apocalypse.  Regardless, you get a ton of stuff in this tiny package.  By tiny, I mean it easily fits in the palm of your hand.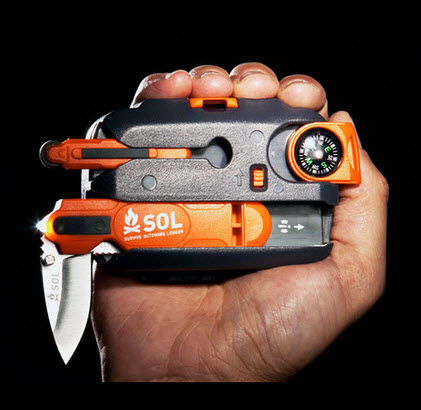 So what's included?  A knife, signal mirror, removable compass, emergency sewing and fishing kit, military grade stainless steel wire, 150 pound-test braided nylon cord, and a fire starter.  You also get a small booklet of over 62 lifesaving survival strategies that you can read during your quest to stay alive.
HD Video Pen – $79.99
Straight out of the James Bond 007 files comes this pen that's perfect for anybody that wants to snoop like the NSA.  It may look like your standard pen from afar, but it actually has a lens that can record HD videos.  The lens sits right above the pocket clip while the microphone sits just beneath the clip.  This allows you to attach it to your shirt pocket and record discreetly.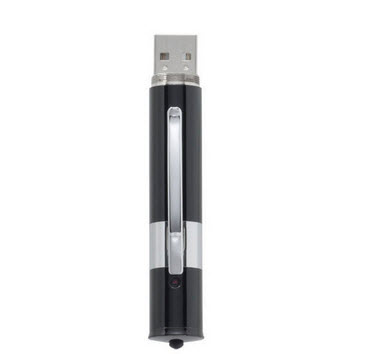 The 4GB of memory allows for the storage of up to 1.5 hours of HD video.  Not bad for a pen!  The battery will give you two hours of juice until it needs to be recharged.  Once you're done, simply hook up the pen via USB to your computer and make your transfers.  Oh, by the way, it will work as a pen that writes too.  Just be careful how you use this handy device and don't use it for any "wrong" reasons.  Instead, turn it on during a business meeting or if you want to record some moments with the loved ones.
Emergency Handcrank Power Radio – $99.99
Here's an item for the campers out there.  Or those survivalists who want to stock up in case the apocalypse comes sooner or later.  Or if you're just a normal person who wants some connectivity in case a bad storm hits.  At first glance, it looks like a mini radio.  And it does give you that functionality in the form of AM/FM stations, shortwave radio, and a total of seven 24-hour NOAA radio bands that will keep you up to date with weather alerts.  If you're a true radio junkie, you'll be glad to know that you can save up to 100 preset stations.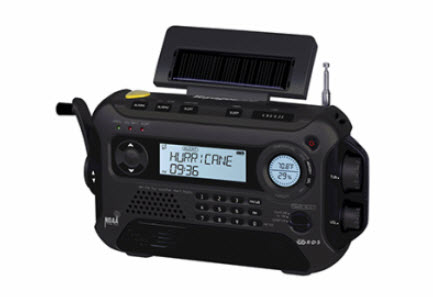 Beyond those radio features, you also get a whole lot more that could come in handy if trouble strikes.  There's a charging station for USB devices like your cell phone to give you extra power if you need to make emergency calls or texts.  For when it gets dark, there's a LED flashlight and a 5-LED reading lamp.  You can even see current temperature and humidity readings through the radio's display.  As for powering the device, it runs on 3 AA batteries, but it also has a solar panel and a rechargeable battery pack.  Last, but not least, you can power up the radio using its handcrank generator.
These first few products will certainly come in handy but we aren't done yet.  Keep reading for more products under $100 that will make sure you get a good night sleep, make taking notes much easier and one that could potentially save your life or at the least keep you out of jail.
Travel Tranquil Moments Alarm Clock Sound Therapy Machine – $99.99
Travel can be tough on your sleep, especially if you factor pesky jet lag and loud hotels in unfamiliar places into the equation.  Other than taking sleeping pills or knocking yourself out with alcohol (hooray for hangover!), what else can you do to help you sleep better?  The answer is sound therapy.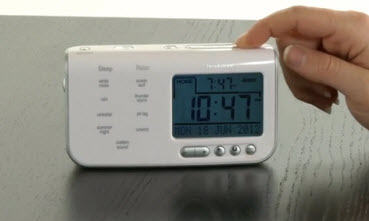 This sound therapy machine was developed to enhance your state of mind to put you at ease.  It does that through 8 therapeutic sounds that have been clinically proven to improve overall sleep and relaxation.   The sounds are split in half between the Sleep and Relax groups.  When you want to sleep, you can choose from Celestial, Rain, Summer Night, and White Noise.  When you want to just kick back and relax, you can choose from Jet Lag, Ocean Surf, Thunderstorm, and Unwind.
You can have the sounds run continuously or set them to shut off after 30, 60, or 90 minutes.  So you don't miss your important meeting or flight, there's also an alarm clock that will get you up and going.
Digital Note Taker – $79.99
Whether you're a student or professional, taking notes is something that you probably do every day.  Instead of having a bunch of Post-it notes all over the place, why not tidy things up and transfer them into a digital form?  That's exactly what the Digital Note Taker does.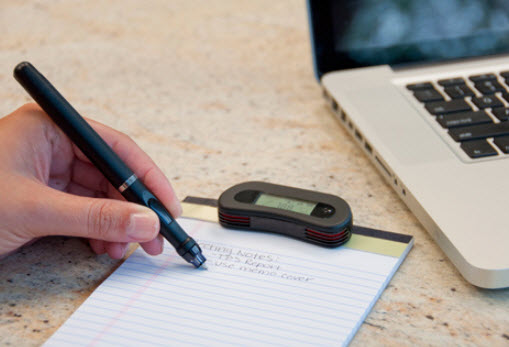 It appears to be a simple pen, but it's anything but.  Just write like you normally would on any surface and your notes will be stored in the digital receiver.  You can then connect the receiver via USB to your computer to download all of your notes.  If you need to change things up, you can edit your notes with ease.  Another cool feature is how it lets you connect to your PC to virtually transform it into a tablet for taking notes.
Digital Alcohol Breathalyzer – $79.99
Drinking and driving are two things that do not mix.  A DUI can ruin you in more ways than one, so you should do everything in your power to avoid it.  Now, if you are a casual drinker that's paranoid about whether or not you've had too much, this Digital Alcohol Breathalyzer will let you know exactly where you stand.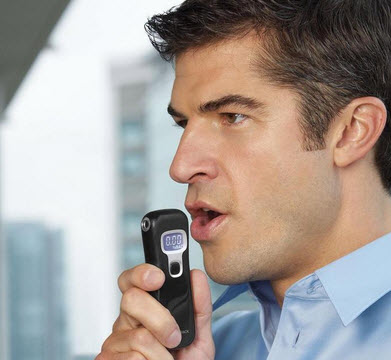 All you have to do is exhale half an inch away from the detector to see your blood alcohol content in a matter of seconds.  This saves the trouble of contaminated tubes or sharing that comes with other such devices on the market.  Only 2 AA batteries are needed.  As for accuracy, the manufacturer claims that it's accurate up to 0.001%.  Again, you should never drink and drive, but if you like a glass of wine or a couple of beers when you're out to dinner, keeping this Breathalyzer on hand will let you know your BAC before you hit the road.
We've seen some cool AND functional products so far.  Keep on reading because there are a few more unique products that are sure to keep your drinks cool, light up any room you walk into and really make you stand out on the golf course.
Rapid Beverage Chiller – $89.99
Have you ever brought some drinks home and wanted to down them immediately, but couldn't because they were warm?  You could pop them in the freezer, but it would still take a while to get them nice and cold.  Let's not even mention the fridge, which will cool them down even slower.  Enter the Rapid Beverage Chiller to the rescue.  Just as its name suggests, this device will get your drinks cold in record time.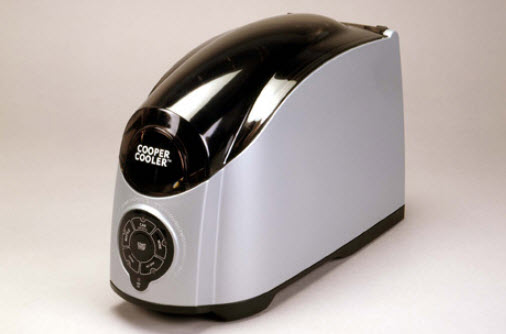 Whether it's soda, juice, beer, wine, or any other drink, the Rapid Beverage Chiller will make it ideal for consumption.  Check out these stats:  It will chill cans 90 times faster than a fridge and 40 times faster than a freezer.  What exactly does that translate to?  Cans will chill in one minute.  Plastic bottles in 3.5 minutes.  All you have to do is add some ice and water and plug it in.  And if you're one of those who like your drinks super cold, you can control the temperature too.
LINK

Lighter Cufflinks – $90
Did you ever think you could get some lighting help from your cufflinks?  No, I'm not talking about light to see, I'm talking about light to help get your cigarette or cigar going.  Well, you can.  As MacGyver-ish as it sounds, such cufflinks exist.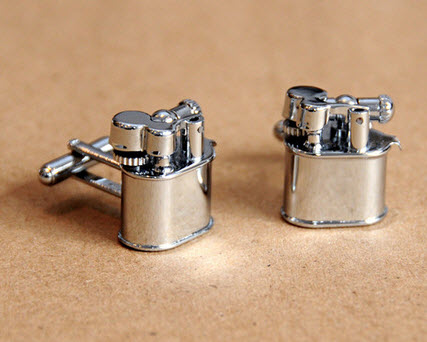 These nifty accessories won't just improve your appearance, they'll also provide the functionality of a mini lighter.  They come complete with the necessary safety mechanisms to ensure that you won't burst into flames too.  Talk about a conversation starter!
Golf Club Drink Dispenser – $89.99
Golf is a relaxing sport, and there's no better way to relax in the hot sun than with some drinks.  Whether you want to be "good" and have some juice or water or if you'd rather be "bad" with some liquor, this golf club drink dispenser will help to quench your thirst on the links.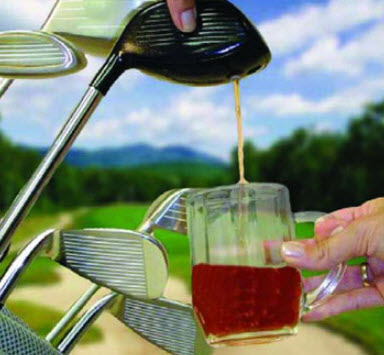 The dispenser has a form factor of a regular golf club, but its head serves up drinks.  In fact, you can store up to 54 fluid ounces or 1.6 liters of liquid in the club.  Simply touch the button and the club will spit out your drink of choice.  Four batteries are necessary for operation, but they should last you a good amount of time.  Just remember one thing: If you do fill it up with liquor and get too drunk, don't use the club when it's your turn to swing.  Doing so could cause you to be the butt of many jokes to come.
Well, that just about wraps up this look at nine cool, yet useful products under $100.  Have you come across any clever products or gadgets that have made your life easier?  If so, feel free to share them in the comments section.
| | | | | | | | | | | |
| --- | --- | --- | --- | --- | --- | --- | --- | --- | --- | --- |
| | | | | Written on 8/21/2013 by Enrique Stone. | | | | | | |
Like this Article? Subscribe to Our Feed!