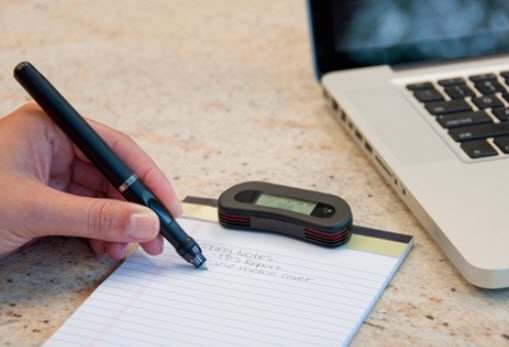 You really have to give some major credit to mankind.
More and more innovative products are hitting the shelves that make life a lot easier, and a lot more fun.
Best of all, many of these clever inventions can be had without having to give up an arm and a leg in the process.
With that out of the way, here are nine products under $100 (before taxes!) that are not only cool, but they're also useful.  Some can actually help to keep you out of trouble or help you get through a zombie apocalypse while others are just pretty cool.

SOL Survivor Kit – $59.95
Its full name may be the Survive Outdoors Longer Survivor Kit, but the SOL in the title really stands for something else.  I'd put it here, but it involves some naughty language, so look it up on Google.  The SOL Survivor Kit comes in handy when you're "out of luck."  You could be on a hiking trip in the great outdoors, or you could find yourself under the attack of zombies post-apocalypse.  Regardless, you get a ton of stuff in this tiny package.  By tiny, I mean it easily fits in the palm of your hand.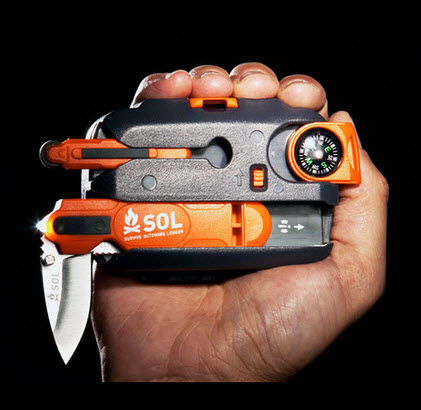 So what's included?  A knife, signal mirror, removable compass, emergency sewing and fishing kit, military grade stainless steel wire, 150 pound-test braided nylon cord, and a fire starter.  You also get a small booklet of over 62 lifesaving survival strategies that you can read during your quest to stay alive.
HD Video Pen – $79.99
Straight out of the James Bond 007 files comes this pen that's perfect for anybody that wants to snoop like the NSA.  It may look like your standard pen from afar, but it actually has a lens that can record HD videos.  The lens sits right above the pocket clip while the microphone sits just beneath the clip.  This allows you to attach it to your shirt pocket and record discreetly.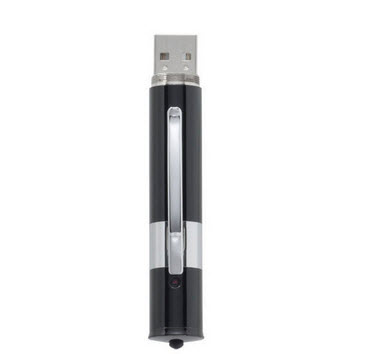 The 4GB of memory allows for the storage of up to 1.5 hours of HD video.  Not bad for a pen!  The battery will give you two hours of juice until it needs to be recharged.  Once you're done, simply hook up the pen via USB to your computer and make your transfers.  Oh, by the way, it will work as a pen that writes too.  Just be careful how you use this handy device and don't use it for any "wrong" reasons.  Instead, turn it on during a business meeting or if you want to record some moments with the loved ones.
Emergency Handcrank Power Radio – $99.99
Here's an item for the campers out there.  Or those survivalists who want to stock up in case the apocalypse comes sooner or later.  Or if you're just a normal person who wants some connectivity in case a bad storm hits.  At first glance, it looks like a mini radio.  And it does give you that functionality in the form of AM/FM stations, shortwave radio, and a total of seven 24-hour NOAA radio bands that will keep you up to date with weather alerts.  If you're a true radio junkie, you'll be glad to know that you can save up to 100 preset stations.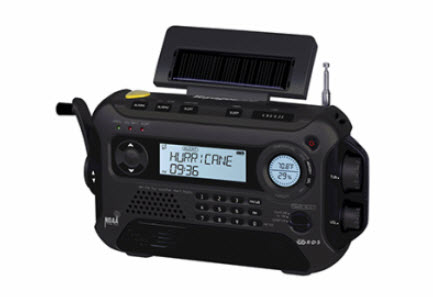 Beyond those radio features, you also get a whole lot more that could come in handy if trouble strikes.  There's a charging station for USB devices like your cell phone to give you extra power if you need to make emergency calls or texts.  For when it gets dark, there's a LED flashlight and a 5-LED reading lamp.  You can even see current temperature and humidity readings through the radio's display.  As for powering the device, it runs on 3 AA batteries, but it also has a solar panel and a rechargeable battery pack.  Last, but not least, you can power up the radio using its handcrank generator.
These first few products will certainly come in handy but we aren't done yet.  Keep reading for more products under $100 that will make sure you get a good night sleep, make taking notes much easier and one that could potentially save your life or at the least keep you out of jail.