3 Simple Ways To Improve Your Piano Skills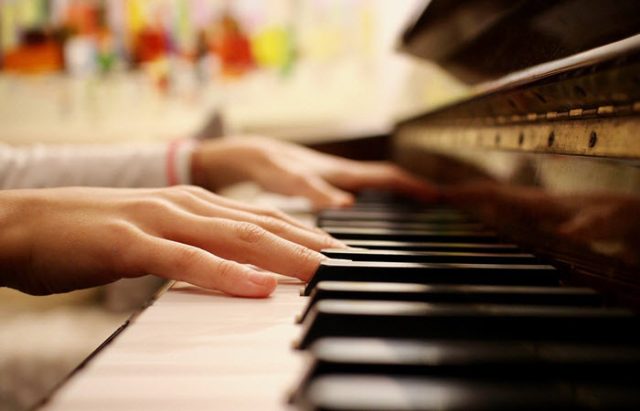 I have been a pianist all of my life. I took lessons when I was about 13 and have never regretted it. By learning the basics of music and the piano at such an early age, I was able to build a foundation for music that lasts a lifetime. I play mostly by ear but by having the essential basics behind me, I am able to play a lot of things.
Not everyone takes lessons, though. Some people wait until they are middle-aged to learn an instrument and that's okay, too! You're never too old to learn, as long as you have the passion and desire to do so.
Do you find yourself wanting to become a more accomplished pianist or musician but don't know where to start? Maybe you've become so frustrated at times that you just want to give up on your dream of playing altogether. Don't do that!
If you want to do something, just try another way.
The piano has evolved over the years and there are several forms of this instrument. There's the electronic keyboard, synthesizers, computerized musical composition software and much more. If you learn the basics of the piano, you'll gain a wealth of skills and knowledge that you can use in a lot of ways.
In this post, we'll take a look at some of the best ways to improve your piano skills and become a better musician.
Three Ways to Improve Your Piano Skills Now
These tips are not magical solutions for you to become the next Carnegie Hall performer. Instead, these practical tips can help you polish your act when it comes to achieving your music goals.
Make Use of Online Training Tools
There are tons of online tools you can use nowadays. One good example is the Online Pianist. It has created a piano online tutorial self-study that makes it easy for anyone to learn how to play the piano from home or on-the-go. This online tool allows you to learn the basics of piano and music theory in a fun and engaging way.
In addition to this, you can take a wide range of courses on Udemy, the famous online training and educational site that allows you to learn at your own pace. Simply visit their site and search for "piano". From there, you'll see the courses they have.
Feel free to browse and search on Google for more online training solutions and tools that can improve your piano skills as well as your music ability. By using these online tools, you can learn to play any instrument whenever and wherever you want.
You can also find a lot of helpful videos on Youtube. Instant Piano Genius is a great program that is showcased on that site. Pick up a few free tips or take the whole course. It features a non-traditional approach to learning the piano that you'll surely enjoy.
Record Yourself Playing and Analyze It
One of the best tools you can use to improve your piano or musical ability is to record your performance and evaluate it. There are many cheap recording software solutions online, like Multitrack Studio. This software allows you to record both midi and standard audio inputs, mix it with other tracks and save your recordings. The cost of this nifty software is only $69.
If you would rather use a mobile app solution, try J4T. It's a 4-track digital recorder that allows you to record up to four tracks and mix them together for your final output. You can record yourself playing piano using an external mic and this software. Once you are done, you can just mix in other tracks later, such as vocals or other instruments.
If you're after an external solution, try the Xoom™ H4N handheld multitrack recorder. Amazon has this nifty recorder at some competitive prices. You can use this device to record up to four tracks. It allows inputs from professional XLR mic and other similar devices.
If you want to improve your music ability and skill, you will need to get used to the idea of recording as it's a part of being a musician. Doing so will allow you to evaluate your performance and take notes of the things that need improving.
It can also help you be familiar with the recording techniques you can use professionally. Who knows? You might be able to sell your finished music on iTunes, CD Baby or Amazon in the future.
Practice and Review Your Weak Points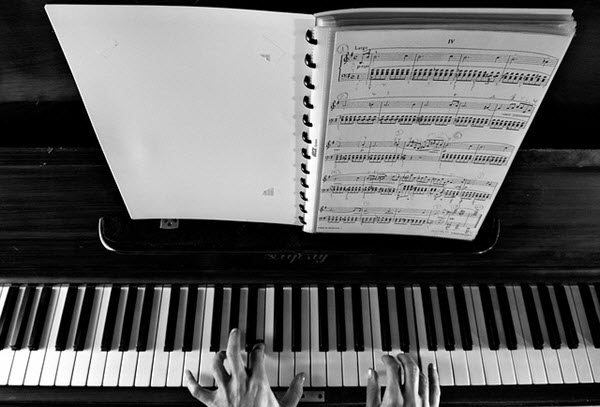 Once you have a recording of your musical performance, you can listen to it carefully to see where you need to improve. Accomplished musicians and pianists will tell you that there's no substitute for practice when it comes to developing your performance. Training does, indeed, make perfect.
You can also watch other performers that you admire and get ideas from them. Don't copy their style but notice what makes their music high and see how you can apply some of their techniques.
Conclusion
Finally, have fun with your music!
One of the most successful groups in music history was "The Beatles". When asked how they planned to become so famous, they said that they didn't plan to be celebrated. They just wanted to have fun with it!
Perhaps, it is this kind of passion and dedication to music and not the actual ability or equipment that makes a great musician. So, play in your house, in the streets or in front of 10,000 people.
Whatever you do, just enjoy it.
Try our tips and see if they can help improve your piano or music skills. If they do, tell them where you heard it, okay?
Like this Article? Subscribe to Our Feed!
Hi, my name is Kristel. When I first started blogging, it was just for fun -- now it's helped me build a brand of my own and allowed me to connect with individuals from around the world. I hope you enjoy my best content and resources I've provided for you.