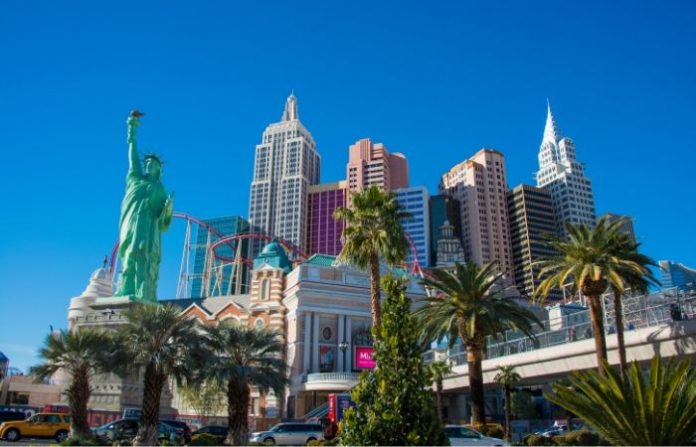 I'm lucky enough to live within travelling distance of Las Vegas. If I want to get my gambling fix, I just need to get into my car and drive 2 hours before I'm in the heart of Sin City. I've spent some great weekends away with friends and/or my better half, hitting the casinos on the Strip and playing slot games and table games. Because I have about one decade of brick-and-mortar casino sessions under my belt, I consider myself "expert" enough to be able to spell out what my ideal gambling experience looks like.
Everyone's definition of ideal differs. A lot of my friends prefer hanging around the slot machines, feeding the slots and waiting for the reels to line up and reward them. The pursuit after the big jackpot is part of the entertainment, and the dream about being that guy who takes home the Big One, amidst bells, whistles and great fanfare, is what draws them to slots in the first place.
Games of Skill vs Games of Luck
If truth be told, while slot machines are lots of fun and I do try my luck on some of my favorites whenever I visit Vegas, my ideal gambling experience actually involves playing games of skill. I like to know that the outcome of the game is even slightly dependent on how I play the game.
Let me clarify here the difference between casino games of chance and casino games of skill. A game of chance is one whose results depend 100% on luck. There is not much you can do to shift the odds in your favor. Examples of games of chance include slots and keno. And then you have games of skill like blackjack and poker, where, if you learn a basic strategy, you can bring the odds down in your favor. In fact, blackjack has the best odds of winning, with a house edge of just over 1% in most casinos.
They say that you can get similar odds by playing online blackjack. I've never tried to play blackjack at an online casino, but I think that is my next port of call.
My Ideal Blackjack Experience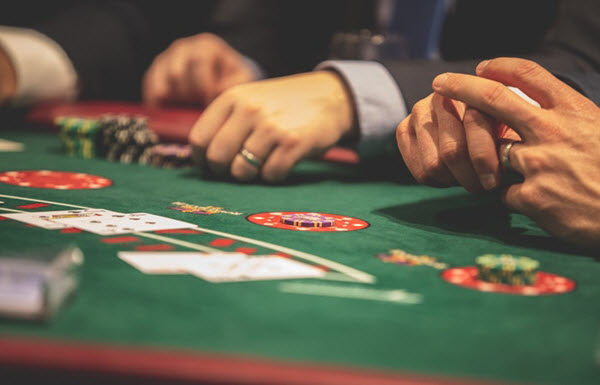 OK, so if I had to write my own script about my ideal gambling experience, it would definitely involve blackjack. But I'm going to surprise you by telling you that Las Vegas isn't my first choice to play the game. I'm not for a moment saying that you can't find excellent blackjack options in Vegas. After all, it's not called the Gambling Capital of the World for nothing.
But since this is my ideal and my script, I've decided to head to North Nevada to my favorite casino resort, Topaz in Gardnerville. This choice may surprise some of you. Topaz is off the beaten path and as far from the glitz and energy of Vegas as you could imagine.
The family-friendly Topaz is located just above Topaz Lake and has a fun, comfortable vibe about it. It's a far-cry from the cold, almost-unreal feel of Vegas.
The Best Blackjack Action
But the real reason I've chosen Topaz Lodge is that it offers some of the best blackjack action in the state. In fact, it's not just me who thinks this. Casino Player Magazine has named Topaz and Alama (in Sparks, NV) as two of the best casinos to play quality blackjack in the country!
What do I like about the blackjack at Topaz? If truth be told, I love the improved odds of blackjack at this property. Here, blackjack is played with a single deck of cards which is a good thing in itself for players who like to gauge when certain cards will appear. But, in addition, it has lots of other player-friendly rules, which are lacking at the big commercial resorts in Vegas. For example, the casino allows you to surrender your initial two-card hard, as long as the dealer doesn't have a blackjack.
I like the fact that I can sit down at one of the blackjack tables at the resort and throw myself totally into the game. The dealers are professional enough to know what they're doing, but still take part in friendly banter if I'm feeling chatty. My fellow-blackjack players around the table are pretty much like myself. Looking to pitch their skills at the blackjack table, enjoying the great odds but not ready to drown themselves in a drunken stupor if they hit a winning roadblock. Basically, good, clean, skilled casino table gaming in a very pretty corner of the world!
Online Blackjack on my Bucket List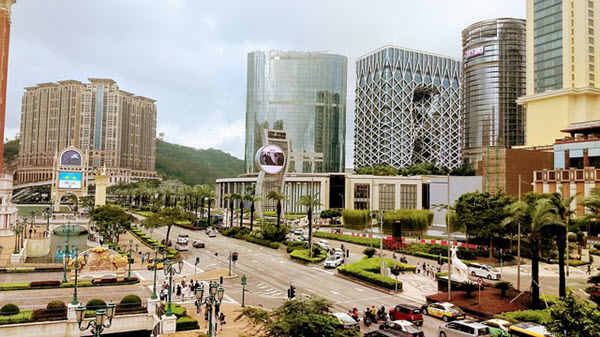 So, that's my ideal gambling experience unpacked! That's not to say that I'm not open to other experiences. My bucket-list definitely includes a visit to City of Dreams in Macau, and entering an online blackjack tournament. But until then, I look forward to hitting the road once a year, burning my tires to the beat of my favorite tunes and spending a few days at my secret blackjack getaway.
Like this Article? Subscribe to Our Feed!
Life tips and life hacks for happiness and prosperity.