Leather Jackets: 6 Styles That Will Never Fail You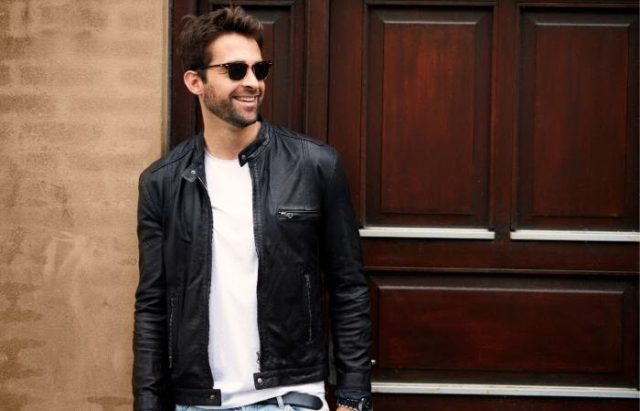 Leather jackets are popularly known as the winter's most worn outerwear. But there's another thing that has made it an essential apparel for both men and women, and that is its style. Although leather speaks volumes about luxury and elegance, it becomes more classy when shaped with detail to be outerwear. To unleash the dapper in you, we suggest you check out men's biker jackets, as they're designed in a way that boost your panache.
Leather jackets and their styling can come in handy, but is that styling doing justice to your real leather biker jacket? What if it isn't? Following trend is one thing and keeping up with your personal style is another. If you want to be a trendsetter, you need to be well aware of both. Having a better insight into what makes good fashion means having a keen sense of what goes well with what.
So, we'll be sorting out styles that not only will get you noticed, but will also help you develop your sense of fashion. This foolproof style guide can do the trick.
Try Leather On Leather
Although it comes in the category of warmth-giving material, leather is an exquisite textile material, including cotton and wool. But the place leather has managed to score in people's wardrobe cannot be compared with that of other materials. Leather is all about class and refinement, and if it is a part of your wardrobe, you must wear it with the same style.
Moreover, leather on leather is the most pragmatic approach towards styling. If you are au courant with the trend, you must have seen bloggers and influencers donning this attire. This outfit approach can be seen in two ways: to style it with a leather button-down shirt or to style it with finely shaped leather pants. Either way, it will look exquisite.
Denim With Leather Is A Beguiling Combination
Everyone loves denim. Be it men or women, denim has been used and enjoyed by all ages. To style the two of the most sought-after textiles, you'll need a perfect-fit denim shirt because obviously, denim jeans are usual.
You'll need men's leather motorcycle jackets and a blue denim shirt with brown textured buttons and black khakis to complete the whole vibe. Finalize this look with a flair of grace by adding black shoes to the mix.
Get Your Favorite Hoodie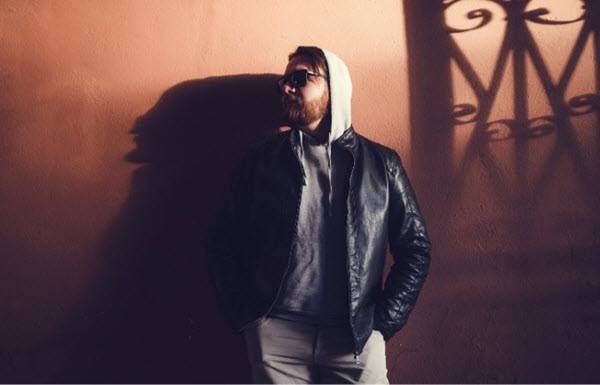 Layering is one of the most common ways to make the most out of winter clothes. Men's designer leather jackets are the most sought-after category to pull off this look. To give this look an upgrade, you just need to grab your favorite hoodie, but make sure it is plain.
Pair your go-to hoodie with a blingy leather jacket to bring the most out of this attire. Add a dash of swag to your overall jaunty look with black denim and you're all set.
We're Back On Sweaters
If you love old school fashion, then this attire can become your go-to outfit for years to come. To style this look, get your hands on some finely knitted sweaters; also, make sure you choose your sweater's color wisely. If you're pairing this sweater with a classic black leather jacket, you must go for dark tones, preferably bottle green and navy blue.
Pair this sweater with your trendy black hooded jacket while your bottom sports some knee ripped black jeans. Wrap this look with flair by adding a pair of black sneakers.
A Vest Is A Never-Ending Style
Have you ever thought about styling a vest with a leather jacket? If you haven't, then it is high time to do it now because you're missing out on many trendy styles. Although vests and jackets have been both used and displayed by many people in a single attire, it doesn't work at all times. That's why it's important to keep in mind that you need to be open to changes when upgrading your style. It'll always bring out the best in your personal style.
Complete this look by wearing a plaid sweater vest over a plain white shirt and dark brown chinos. Don't forget to include the main highlight of the whole thing – a leather jacket. Although it might not be easy to get your hands on the best affordable leather jackets, once you find the one that fits your needs and preference, there's no going back.
Be A True Dapper With High Neck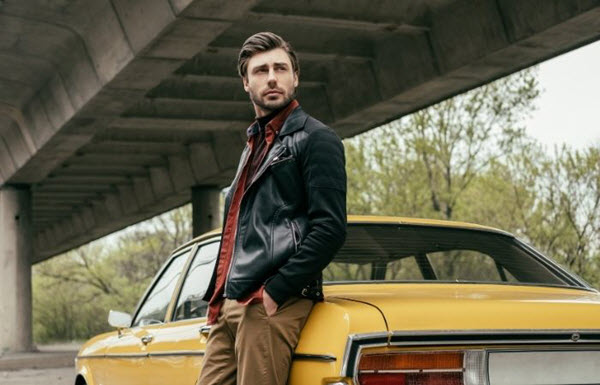 Pairing a high neck and leather jacket is one of the most elegant combinations that you can wear. If you are the kind of person who prefers to be unique in terms of style, then this look is exclusively for you. Despite the inner class it exudes, this look hasn't been exhibited by a lot of people. You can also choose to pair a dark grey high neck with a classic black leather jacket. Talk about dressing to impress!
No matter what your preference is, you can pull off any look as long as you remember to wear your confidence as well. Leather already gives off a vibe of masculinity, so it won't be hard to pair it with other items of clothing that'll make you a sight for sore eyes.
Like this Article? Subscribe to Our Feed!

Emilia David is a content writer and strategist in The movie fashion with her fashion design expertise. She has been a part of the fashion industry for 10 years, and her area of expertise includes men's biker jackets.