How to Use Nature to Break Away from Work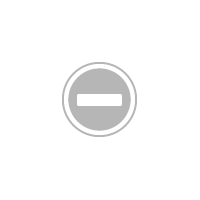 Many people think that a large expensive vacation is the best way to comforting relaxation. Does this sound like someone you know:
Complains about the daily stress of life and work
Plans a vacation
Takes their Blackberry on vacation to address work issues
Comes back from vacation super stressed because there is a mountain of work waiting
Loses 99% of the vacation's intended benefit
Listen, there is nothing wrong with vacations. However, in order to enjoy them you have to learn how to turn off work and frankly, this may take some practice. Make it a point to learn how to relax. I do it with nature. There's nothing better to banish the stresses and strains of everyday life than getting back to nature. Kids love it, couples enjoy it and even on your own, it is good for the soul.
This weekend, put your Blackberry down and try one of these five ideas. If you have a different relaxing idea, do that instead. The point is to do something that relaxes your brain for a while!
Go barefoot
The simple pleasure of feeling velvety green grass under your feet will take you right back to your childhood and give your feet a well deserved break. It's also proven to be much better for the health of your feet, which are marvels of engineering only hampered by the shoes we wear. If you're a runner, try a barefoot run and notice how your stride feels so much more natural and easy.
Plant some fruit or vegetables
Growing your own food is great fun and brings you closer to nature and the rhythm of the seasons every day. If you don't have a garden, you can still grow vegetables in containers on a balcony so long as it gets plenty of sun. This time of year it is still worth planting up some strawberry runners, giving you lovely juicy strawberries later in the summer. You could also plant up your favorite herbs and have a fresh supply for cooking all season. I have parsley, coriander and basil in my pot at the moment – all they need is water and sunshine.
Go fishing
A fine excuse to relax in the sun by the water, while actually having a legitimate purpose there. Whether it's by a lake or by the sea, fishing can be an absorbing activity as you have to think like a hunter in order to catch your fish. There's no need to spend money on expensive equipment if you are not a regular fisherman. A basic kit is fairly cheap or you could even have a go at making your own.
Make a fire and cook outdoors
Get a bit wilder than a simple barbecue and actually build a fire. Toast a few marshmallows, bake potatoes or just sit around the fire with family and friends as the evening draws in. Choose a site that is sheltered from the wind and clear it so that there's nothing around that could catch fire accidentally. Ignite your tinder and gradually add small pieces of kindling (dry twigs and sticks) to the fire. Once the fire is established you can add larger pieces of dry wood and enjoy your campfire.
Forage for wild food
Many of the plants growing in the wild are edible and we've simply lost the habit of eating them. Get yourself a pocket-sized guide to wild food and get foraging. It makes a walk in the foods much more exciting. If you can get to the coast, you can forage for shellfish such as mussels, clams and limpets as well. Be careful though with wild fungi as some are poisonous. The general rule for all wild foraging is only to eat it if you have confidently identified what it is. If you don't feel like eating your findings, simply take a field guide and identify the different plants and flowers.
How do you get closer to nature? What would you recommend? Did you read this entire article without looking at your Blackberry?
| | | |
| --- | --- | --- |
| | Written on 6/20/2009 by Sally. Sally writes at Dropout Diaries on how to leave the rat race behind and live a simpler, freer life. She doesn't claim to have all the answers and she'd love to get your perspective on the 'drop out' life. | Photo Credit: neon.love |
Like this Article? Subscribe to Our Feed!