How to Take Responsibility for Your Life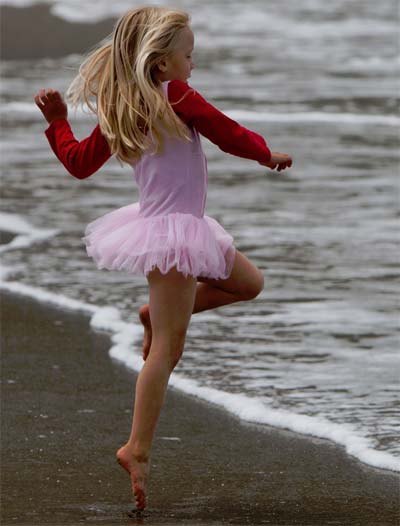 I want to tell you a little story.
There once was a girl with shiny eyes, wit and a great sense of justice for she had been mistreated for most of her life.
The hurt, the anger, the disappointment in the world – she tried to hide it all away.
But the older the girl got, the more difficult it became.
The more silent she became, the more extreme her rage got.
Finally, she stood still, neither moving forward nor backward.
She stood and stood and stood and looked as people kept passing by, not looking, not noticing for all of them had an agenda, a life.
Many years later, more tormented than ever, the girl, now grown into a woman, finally woke up.
Time stopped standing still, and she placed one foot in front of the other.
And slowly, very slowly, she learned to let go of her hurt and anger, forgive and take her life into her own hands.
That little girl, if you haven't guessed so already (and you all have, I am sure), was me. 
I cannot even begin to describe how long I played the blame game, how long I made my brother responsible for everything that was going wrong in my life.
And while it is true that he has done an incredible amount of damage to my body and my soul…
… I shouldn't have held on to the past so very long.
We all have our cross to bear.
Nobody goes through life without getting some scars, without experiencing some disappointments, hurt feelings or more. But it is up to us to stop adopting the victim mentality and instead take responsibility for our life.
If you are dreaming of getting a promotion, then think about how you can make yourself more useful in the coming months.
What training do you need to get more qualified? Which mentor could you consult for some advice? Which personal connections could you cultivate that might improve your chances of getting a better position?
Your boss is not responsible for your career.

It's up to you to do the work. 
If you'd like to leave your past behind and finally free yourself from it, you will have to work on yourself every single day.
Are you ready to move to a different part of your country or even to a different continent like I did? 

Are you willing to start all over again? 

Are you ready to let go of whatever it is you are clinging to? 

Are you dedicated enough to make this effort? 

Have you been let go and can't stop blaming all your current problems on your former employer? 
Wake up, refresh your mind and get creative. 
Don't dwell on what could or couldn't have been but take action right here and right now.
Your boss won't benefit from you blaming him or her for what has happened to you. Instead, your life will be even worse because you can't move on.
Are you constantly eating junk food and blame it on all the problems you face in your life? Are you short of breath whenever you move but don't do anything against it?
You know you are headed down a dangerous path but can't seem to find the help you need in order to get back on track.
There is always a possibility to get back into a workout routine and to eat more consciously. But if you keep finding excuses, if you keep postponing this possibility until tomorrow, your health and your life will deteriorate.
The bitter truth – and the awesome opportunity it gives you – is that nobody will do your work or live your life. It's in your own hands to create your life's best outcome, to build the career you desire, to have the relationships you value and to be your best you.
You have the power to achieve these goals. 
You just have to wake up, take the necessary steps and then rock the world.
Whatever responsibility it is you are not accepting, here are four easy ways to help you embrace it:
Identify your areas of senseless blame. Be very honest and stop deluding yourself. This only makes your situation worse.
Brainstorm about possible solutions. Write down every idea coming to your mind that might help you to move forward with your life. Just let your thoughts flow and don't judge your ideas right away. You can edit them later.
Create an action plan. Now that you have gathered some ideas, it should be manageable to devise actions to get you out of your situation.
Implement the plan. Don't stop after you've written down your action steps but implement them. Do the actual work to finally start moving forward again.
Take responsibility for your problems and your past, even if they were not your fault. 
Own it and work with it. 
That way, you can and will improve your situation a whole lot faster and better.