How to Stargaze: A Guide for Novices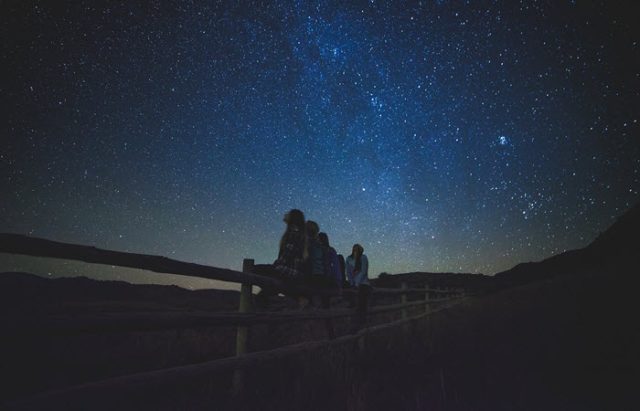 If you like to take a breather from time to time and marvel at the beautiful night sky, stargazing is a very fun activity that can bring a lot of joy into your life.
You can practice stargazing from the comfort of your home in the city, or you can go to remote areas where you can get a better view of the stars. No matter where you decide to go to stargaze, here is a list of tips that can help you get the best out of this amazing experience.
Go high
If you plan on stargazing from home, and you live in a city, the best thing that you can do to make sure that you get a good view of the sky is to get as high up as possible. This is necessary because cities are polluted due to the many light sources that are present.
Moreover, as much as possible, you should avoid using your phone or flashlight, as the extra light will most likely add to the already existing light pollution. However, if you need a source of light to get around, you should use a flashlight that has a red filter, as, according to scientists, red has a similar effect on one's eyes as the color blue.
If you do not want to invest in a brand-new flashlight, you can simply cover the flashlight on your phone with a red paper or with a piece of red cellophane.
Equipment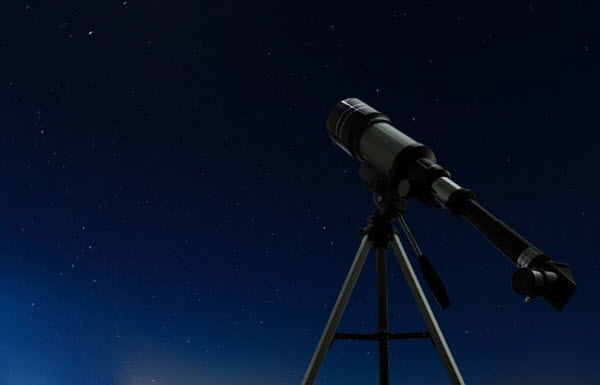 One mistake that many novices make is that they start by investing in a high-quality telescope too early. This decision is not necessarily a good one, especially if you are not 100% confident that you want to explore this hobby in the future.
Instead of getting a telescope, you can opt for a good pair of binoculars from Leupold or from another brand that is recommended by customers and experts alike. If you start with a telescope, there is a high chance that you'll get frustrated when it comes to using the device because these products tend to have a somewhat complicated design.
Before you decide to take this important step, it is best that you use a pair of powerful binoculars and that you get acquainted with the sky. Once you learn how to identify the main celestial bodies, and you get some experience with navigating the sky, you can start considering getting a telescope.
Learn when to look
One of the most important aspects that can make or break a stargazing experience is not choosing the right moment. According to seasoned stargazers, the best time to look for your favorite constellations is during the winter nights when there is little humidity in the air. During summer, because of the humidity in the air, a type of haze is created that can obstruct your view of the sky.
Moreover, you should also try to stargaze when the moon is not full, as the light that it emits can blur out the sky. If you want to observe the moon, you should wait for its waning phases. These are the best times when you can actually see the unique textures of this impressive celestial body in their true glory.
Orientation
As a novice, you won't be able to see much if you do not have a basic understanding of what you can observe in the sky. If you do not have a friend that is a seasoned stargazer, it is recommended that you use a star chart.
If you want to get the best use out of technology, another thing that you could do is to download a special stargazing app. You can now find apps that are intended to be used on phones, as well as on computers or laptops. So, you'll surely be able to find one that best suits your needs.
One of the most popular apps that you can use on your phone is called Stellarium. Apart from being convenient and easy to use, this app features a red night mode that can prove very handy at night when you want to avoid light pollution.
Make use of the available resources
If you want to know when the next celestial sighting will be visible from your location, the simplest thing that you can do is to visit the site made available by NASA where you can take a peek at the International Space Station.
Another thing that you can do is to get in touch with other stargazers in your area. This way, you get the chance to speak with people who share the same passion as you do, and who probably have a little bit more experience when it comes to watching the stars.
If this prospect sounds interesting, keep in mind that there might be local astronomer's clubs in your area. Plus, there is a great chance that these local astronomers have high-quality equipment that you can play around with.
Another practical resource that you should be using is an astronomy calendar of celestial events. It will help you keep track of important dates so that you never miss meteor showers, eclipses, and so on.
Don't feel intimidated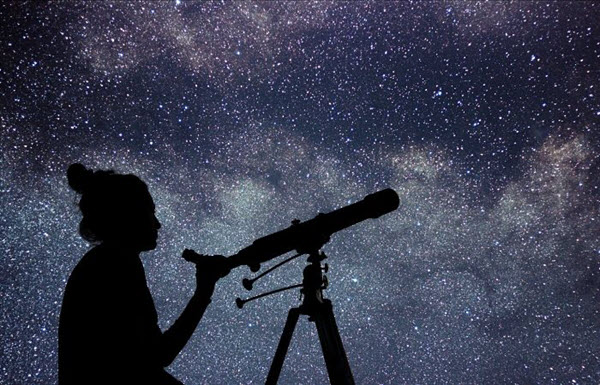 While it is true that looking at the vast sky can be intimidating, you should not let this feeling overtake you. With a little bit of time and effort, you will soon be able to find your favorite stars and other celestial bodies.
Stargazing is one of those hobbies that you will surely find fascinating no matter if you are a kid or an adult. Its allure also resides in the fact that it allows you to detach from all the screens that you surround yourself on a daily basis. Taking a break from technology and spending some time reconnecting with nature is all you need after a busy week at work.
On top of that, stargazing is considered one of the most romantic date ideas that you can opt for. So, if this hobby seems appealing to you, don't waste any more time. Pack up your binoculars and your star chart, and start exploring the amazing night sky. After all, no matter where you live, this is a hobby that you can do from the comfort of your home.
Like this Article? Subscribe to Our Feed!
At Dumb Little Man, we strive to provide quality content with accuracy for our readers. We bring you the most up-to-date news and our articles are fact-checked before publishing.