How to Prepare for a Successful Zoom Interview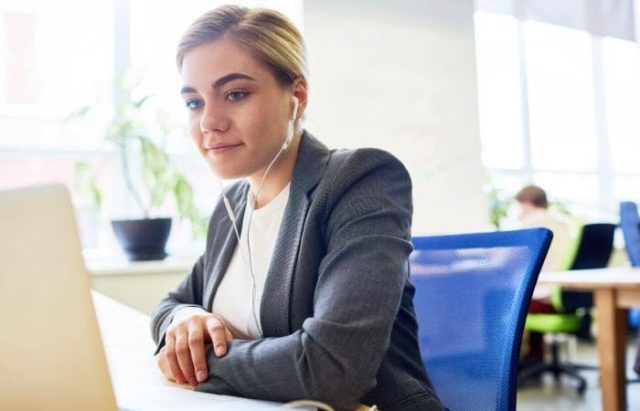 Live video interviews are becoming increasingly common in a job search today. Whether it takes over Skype or Zoom, don't be surprised if you are invited in a live video interview. It lets the employer see how you interact on screen, and it also simulates those live in-person interviews.
As today's pandemic has hit, remote job interviews are becoming a trend. And Zoom is one of the most used technology around the globe for job interviews, webinars, and video conferencing.
So, if you have a live video call interview, follow my top Zoom interview tips to nail it.
Crush Your Zoom Interview With These Tips
Prepare yourself to ace the interview with these tips on interviewing by Zoom and get ready to start a new job.
Get familiar with Zoom
You can't give your best in the interview if you don't know how to use the app, as these minor details also count. Don't let the employer think that you are unfamiliar with the latest technologies.
Before the interview, download the app in your computer or mobile and check your meeting link and access code from the employer.
Learn everything about Zoom, check the destination of interview emails, where you receive them, in junk or spam. It will give you an idea about the future emails.
Also, check your webcam or microphone if they are working properly or not to avoid any last-minute issues.
Don't let a bad connection ruin your first impression
Having on a bad Zoom call is frustrating when you can't connect to the employer due to some connection lags or glitch in the software app.
Technical issues are inevitable as they are part of the software. But you can tackle the terrible connection problem ten minutes before your interview.
You can't afford a bad first impression with a frozen image or a "can you hear me?" query.
Make sure to power up your internet connection before your interview begins and keep your cell phone around to call in if required.
Why not practice with your friend?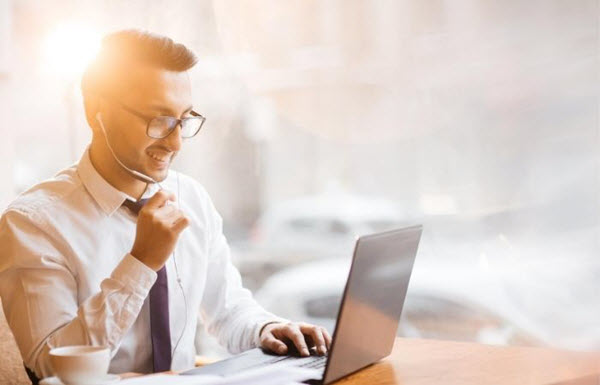 Tackle some behavioral and traditional interview questions by practicing with a friend. Zoom allows you to record your video interview so use the technology to your benefit.
By examining the recording, you can find all the areas where you need to improve so you can enhance your interview performance.
You can observe the lighting, if you are fidgeting too much or not, smiling enough, video and audio quality and your eyeline.
Practicing will not only hone your skills, but it also enhances your confidence and lead to a performance on the "hot seat" without feeling nervous.
Eradicate distractions from the interview area
Imagine your dog barking or a kid crawling on your lap during your interview. You can't afford to have even a minor distraction like a text message at this time.
In a Zoom interview, the hiring manager won't know if an email notification pops up or someone knocks on the door. But to avoid distraction, turn off the notifications and pick a quiet spot.
Also, shut your windows, and ask your family to stay quiet during your interview.
Choose your interview outfit
Dressing is an integral part of an interview. It adds some bonus points in your hiring. So, try to dress professionally as you do in live in-person interviews.
Iron your outfit, make sure it looks clean and sophisticated.
Dress to impress even if you are wearing just your top half. Try smaller prints, bold colors, wear a tie, and avoid stripes.
You can also compliment your look with accessories but don't wear noisy earrings and bracelets as if you are attending a wedding. Keep it decent and elegant.
Observe your body language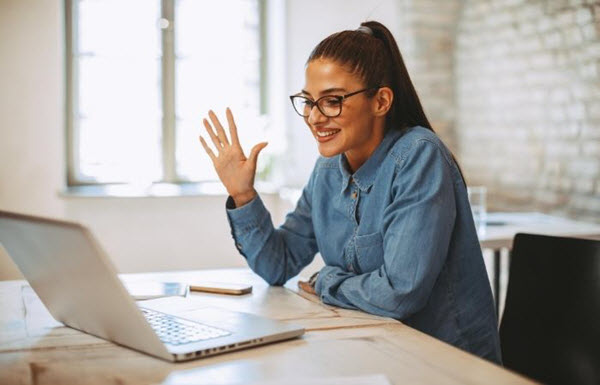 Make sure you don't look confused or nervous with your body language. Hiring managers watch your hand movement and eye contact to figure out your confidence level.
Avoid clenching your jaws, tapping your hands, moving your chair, or doing anything that will make you appear uneasy or nervous.
Show confidence with eye contact by looking into your webcam rather than at your video on the screen. It will feel more like a real conversation.
Also, create a good atmosphere and reduce the stress with a smile.
Be on time
Employers always note the punctuality, whether it is a remote or an in-person interview. Make sure to enter your Zoom meeting 2-3 minutes earlier the scheduled time.
Final Note
I hope that the above Zoom video interview tips will be valuable to you and help you rock your interview. So, give your best every time and become a Zoom interview ninja.
Best of luck!
Like this Article? Subscribe to Our Feed!