How To Take The Perfect Selfie (With Or Without AR)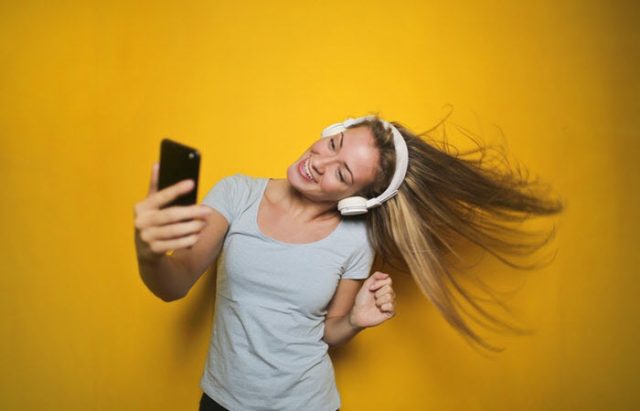 For millennia, people have sought after the perfect method of capturing one's likeness. From cave drawings to royal commissioned portraits to tintype photography, our perceptions of self are constantly changing. And now, a lot of people are focused on how to perfect selfie.
The Evolution of Selfies
As photography quality grew over the 19th and 20th century, so did people's fascination with human faces. Photography quality improved so much in fact, that artistic trends began shifting in the opposite direction. Surrealism and expressionism boomed in popularity and inspired some of the most famous pieces of artwork known today.
The imaginative likeness of humanity through artwork, juxtaposed against the solemn nature of black and white photography captured the imagination of people everywhere. It ushered in a new era of not only how we see the world around us, but how we see ourselves. The idea that a self-portrait could be anything we wanted it to be. It was not just an expression of physicality, but of our very essence.
Today, we are expected to take over 25,000 selfies during our lifetime. By 2015, 95% of millennial had taken at least one selfie. With an average posting rate of 9 selfies a week, it's not a surprise we see them as often as we do. Social media is the hub of selfies, but not all platforms are equal.
The Start of AR Selfies
Snapchat pioneered the world of AR selfies when the quintessential Rainbow Barfing filter rolled out in 2015. Users were blown away by the detail, tech, and the sheer absurdity of these augmented reality gems.
Using facial tracking technology, users were able to filter over their own features in real time. Adapting to movements and even more than one face in the frame, this feature boomed. It made Snapchat the selfie hub. More than one in three people who use Snapchat do so primarily to take, send, and save selfies. In comparison, only 4% of posts are solo selfies in Instagram.
In a way, these creative filters harken back to the days of when the extremes of human imagination were made real through art and early photography. Long gone are the days when selfies were considered a vain and attention-seeking practice.
Today, they are vital pieces of self-expressionism, especially among social media users. No matter how far we edit our selfies, we know it still remains an image of ourselves.
While there is no formula to the "perfect" selfie, there are general guidelines, tips, and tricks that many veteran selfie-takers can agree on.
Popular opinion consensus has decided that selfies are a good thing now, and the more creative and personality-filled, the better. After all, what's more unique than a photo of one's own face?
It's only fair to take advantage of the seemingly endless online resources for selfie augmenting, whether it be in real-time like Snapchat or in post-production, so to speak.
How to Perfect Selfie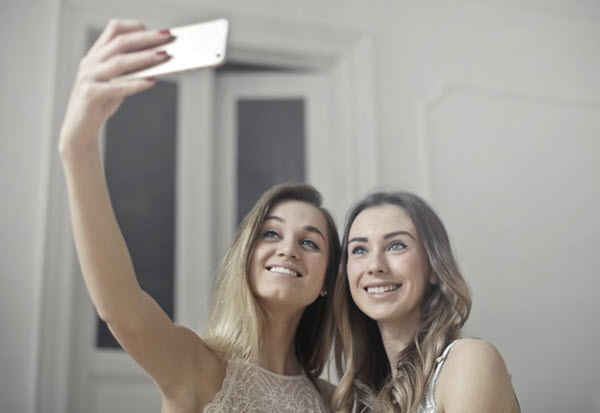 When starting your selfie session:
Be aware of lighting, shade, and shadows. Many selfie "experts" may suggest avoiding shadows if possible. The good news is that there are many techniques that make shadow work to your strengths.
Don't be afraid of the flash. In darker environments, getting your front-facing phone camera to focus can feel like an endless uphill battle. The flash may be scary at first, but at the right angles it can light up the high points of the face.
Everyone has a "good side". Just because you play to your angles doesn't make a selfie disingenuous. Often times front-facing cameras on phones are compressed in order to fit as much in the frame as possible. On some users this can make the nose appear larger, the forehead appear longer, and other distorting results.
Don't forget that there is very rarely a "bad" picture. We are our own worst critics, and for photos that come out not quite right, we can be quick to judge ourselves negatively. When a selfie isn't working out the way we hoped it would, remember back to the last time you saw a bad photo of someone else; we bet you can't really recall.
Even a photo that seems to highlight your "flaws" is still a photo of you. To friends and family, that is exactly what they see. They see a loved one, not a bad picture.
There's a time and place for everything and while part of the appeal of selfies is that you can literally snap one anywhere, it should not be taken:
in a place of worship during services
whilst behind the wheel
during a movie, lecture, or live performance
in museums, or memorials, and of course funerals
How do you use augmented reality to up your selfie game? Take a look at this infographic for more on the art of selfies, the future of AR development, and the influence of self-expression on technology itself.