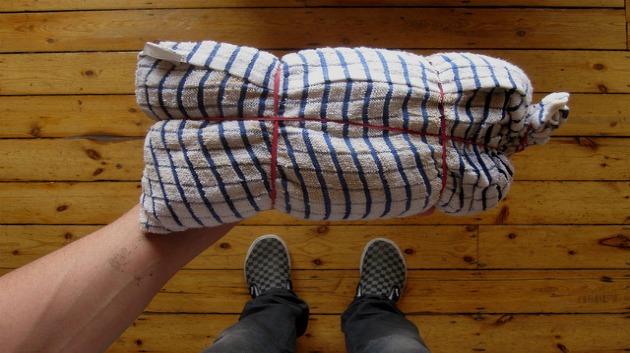 We all get hurt and if you're a kid, you want immediate comfort. Sometimes, just the thought of remedy is enough to sooth the pain. My wife has done a few things for ice packs. The ole' ice in a Ziploc bag and the frozen sponge trick have worked wonders. However, Target was selling real ice packs one day and she bought 6 for $40.
I still don't understand this purchase and while it's too late for me, I looked for other alternatives that didn't cost me $40. Turns out the answer is simple and that we almost had it!
Take a Ziploc bag and toss in 1 part water and one part rubbing alcohol.

 
Grab another Ziploc bag and put the first bag (with the solution from above) into the second bag.

 
Done. It you want it blue like the fancy store's have, toss in some food coloring

 
My Ziploc bag ice pack costs about $0.30. I could make 133 of them for what my wife spent at Target on 6!.
Before you buy, research.
Like this Article? Subscribe to Our Feed!