How to Earn Extra Income from Real Estate Without Buying Property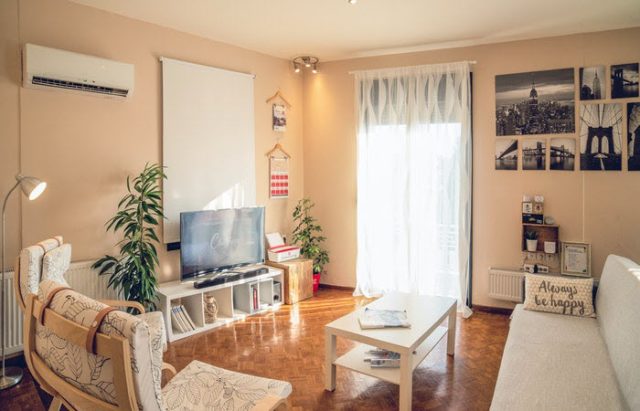 Making money in real estate doesn't necessarily equate to buying and owning a second home. There are many ways in which you can start earning additional income with a very small initial capital. Here are the 5 best strategies to make money from real estate without buying a property.
Rent Out Your Home During the Holidays
One of the easiest and most straightforward ways to make money with real estate is to become a short-term rental host. The establishment of Airbnb.com in 2008 turned homesharing into an entire industry. Nowadays, there are dozens of homesharing platforms which allow regular people to list rooms or entire homes for renting on a daily basis. Some of these platforms include HomeAway, VRBO, Booking.com, and, of course, Airbnb itself.
This means that you can list your home as a short-term rental for the duration of your holidays. Instead of worrying about the safety of your property while you are away, you get to make money from it. Furthermore, you don't need to spend almost any money to implement this strategy. Your home is already furnished with all items necessary for a comfortable stay.
Becoming a host is really easy. All you have to do is to read through the terms of a few homesharing platforms and choose the best option for your particular case. As a beginner, you should select a website which charges fees based on actual bookings rather than listings. Then, you need to create an account, list your space with an attractive description and appealing photos, and start hosting.
Before you decide to become an Airbnb-style host, make sure to check the local laws with regards to the short-term rental industry. Many major markets have adopted strict rules and regulations in an attempt to control the spread of the vacation rental industry. You might need to obtain certain permits and pay taxes in order to operate legally.
See Also: 8 Smart Tips for an Amazing Short-Term Rental Experience
Rent Out a Room Traditionally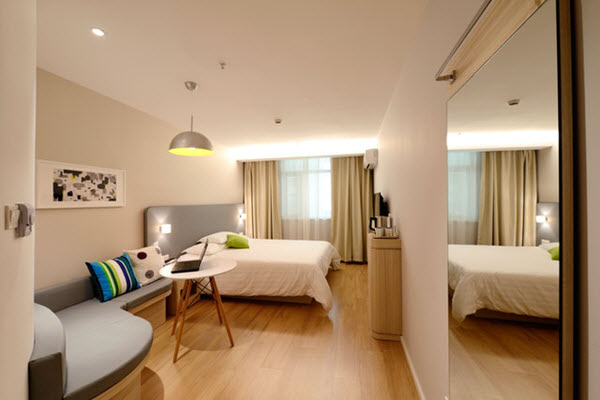 Airbnb is not the only way to make money from real estate. If you have an extra room or two, you can rent them out on a long-term basis. This strategy is particularly good and profitable in college towns and busy cities with high rental rates. In these locations, students and recent graduates are looking for affordable renting options, so they will be attracted to your space.
An important benefit of this strategy is that you don't need almost any initial capital to get started. The only money you might need to spend include those for buying some basic furniture in case your space is not ready for a full-time tenant. When choosing the furniture, go for durable items which will last for years rather than pretty pieces of questionable quality.
If you decide in favor of this way of making money with real estate, remember to set up a very detailed screening process. You are choosing not only a tenant but also a roommate. Ask for recommendations from employers, previous landlords, and even flatmates. Check the applicants' credit history. Meanwhile, make sure that you don't discriminate against candidates as that's illegal.
Go for Real Estate Crowdfunding
You don't have to let outsiders into your home in order to earn extra income from real estate without buying a property. Another strategy which has gained a lot of attention in recent years is real estate crowdfunding. This is just a fancy name for a relatively straightforward concept. What crowdfunding real estate property entails is investing money in large real estate projects with other regular people like you from all around the globe.
Fundrise, founded in 2010, was the first real estate crowdfunding platform. Its success inspired the establishment of many others, including Realty Mogul, RealtyShares, and RealCrowd. The best thing about this strategy is that you can get started with as little as $500. Crowdfunding has two other important benefits when compared to buying an investment property.
First of all, it requires zero knowledge and experience in the real estate business. All you have to do is to conduct some online research and choose the best platform. You don't have to worry about selecting a profitable market, buying a positive cash flow property, or managing a rental. Second, this is a passive real estate investing strategy. Once you've chosen through which website to invest, you will start receiving dividends without doing any actual work.
Invest in REITs
Another way to make money from real estate – both in the short and long term – is to buy shares in real estate investment trusts (REITs). Actually, REITs are the traditional form of real estate crowdfunding, which are also known as eREITs.
Investing in REITs is very similar to investing in stocks. You buy shares in entities that own, manage, and finance income-generating real estate assets. With this strategy, even small individual investors can get access to enormous projects worth millions of dollars. Through REITs, you make money in the short run in the form of dividends, as well as in the long term in the form of capital gains.
However, before deciding to go for this strategy, you should know that conventional REITs have significantly larger expectations in terms of initial capital than real estate crowdfunding platforms. Most trusts require a minimum investment of a few thousand dollars. If you can afford this, then REITs are a true source of passive income from real estate.
Get a Real Estate License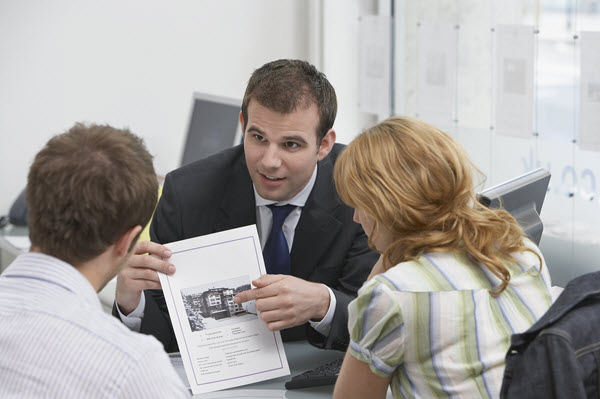 The last way to make money in real estate without buying an investment property is to get a real estate license. In simple words, this means to become a licensed real estate agent.
Whereas being an agent is not a source of passive income, it is definitely a great way to boost your income. Being a part-time real estate agent is absolutely feasible as many homebuyers and sellers prefer to visit properties for sale in the evening or during the weekend.
A major benefit of buying and selling homes is that you will become an expert on the real estate industry and the local housing market. If you realize that you really enjoy real estate, the transition to an investor who owns actual income properties is as easy as it gets. Not to mention the commission you get from each transaction.
See Also: How to Develop Property Listings that Make Purchasers Take Action
With real estate the sky is the limit. You can earn additional income without ever buying and owning an investment property. Just try one of these 5 best strategies.
Like this Article? Subscribe to Our Feed!
Daniela Andreevska is Marketing Director at Mashvisor, a real estate data analytics company. She has been writing about the real estate industry for over four years. Daniela has previous experience in economic policy research and fundraising. You can read more of Daniela's articles on real estate on Mashvisor's blog page.